Apple iPhone 12 Uses Qualcomm 5G Modem: What Is Cellular Modem
By Carrie Tsai, Last Updated: November 05, 2020INDUSTRY
Apple has just launched its first 5G-enabled iPhone series in the iPhone 12 lineup, and they are revealed to sport Qualcomm's X55 5G modem, as per the recent teardowns of the models. Now, according to a document of Apple reported by Macrumors, Apple states that it will continue to use Qualcomm's Snapdragon 5G modems in some future models at least until 2024.
In fact, this isn't unexpected given that last year Apple has settled a long-running legal battle over royalty payment dues with Qualcomm and signed an agreement to use the Qualcomm's 5G modem chips at least until 2024.
Although Apple was originally planning to use Intel's modem chips in its 2020 5G iPhone 12 series since the iPhone 11 lineup came equipped with Intel's 4G modem, Intel is gradually out of the smartphone chip business and Apple has no choice but to sign an agreement with Qualcomm to get access to its 5G modem technology. By now, Apple has already kickstarted the agreement. You can see the recent iPhone 12 series come equipped with Qualcomm's Snapdragon X55 modem.
However, what is cellular modem on earth? What role does it play in smartphones? Why did Apple settle a long-running legal battle with Qualcomm to get access to its 5G modem technology? Any why are some cellular modems called external cellular modems while some are named integrated? Do they have any difference? Take it easy. All will be explored. Keep reading.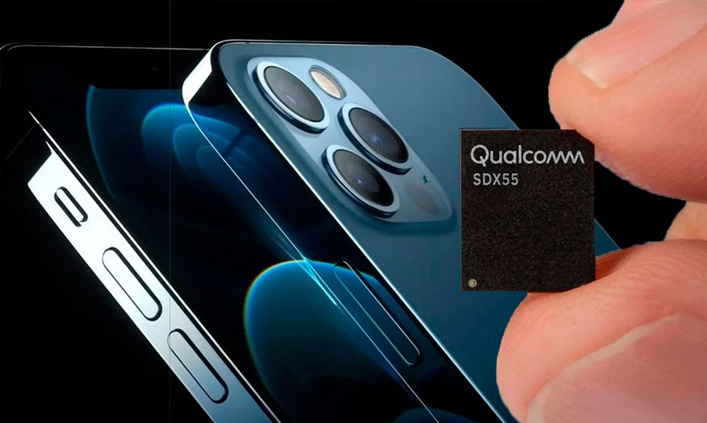 Also Read:
iPhone 12 Launched with 5G: Here's Models Overview & Buying Guide
Why Does Apple Move to ARM and Will it Still Support Intel Macs?
5G Standard: MediaTek M70 Takes the Lead in Supporting HPUE Technology
MediaTek Complete the 5G Multimode Modem Chip Helio M70
Here is Why Apple A13 Bionic Chipset Wins
What Do You Think About the Technological War of MediaTek and Qualcomm Snapdragon, and Where will MTK the future be?
MediaTek vs Snapdragon: Which Processor Suits Your Values Better?
What Is Cellular Modem and How Does It Work
Cellular modem, also named cellular modem chip or cellular baseband chip, is a chip in a smartphone or tablet that handles the cellular transmission, allowing the phones or tablets to connect to a cellular network to send and receive data and phone calls. In other words, it's the modem chip that adds 3G, 4G or even the 5G cellular connectivity to smartphones or tablets. Without it, your phone cannot get access to the network unless it's linked with a nearby WiFi network.
Technically, cellular modem chip works by modulating signals in a way that encodes the data to be received by another modem and demodulating signals in a way that obtaining the data being sent from another modem. Simply put, it transfers the data to a signal that can modulate the carrier frequency for transmission and vice versa.
Cellular modem chip is typically available as a baseband processor for smartphones and tablets and as an external USB module for desktop computers. However, it's also applied on a PCI or PCI Express card for older laptops.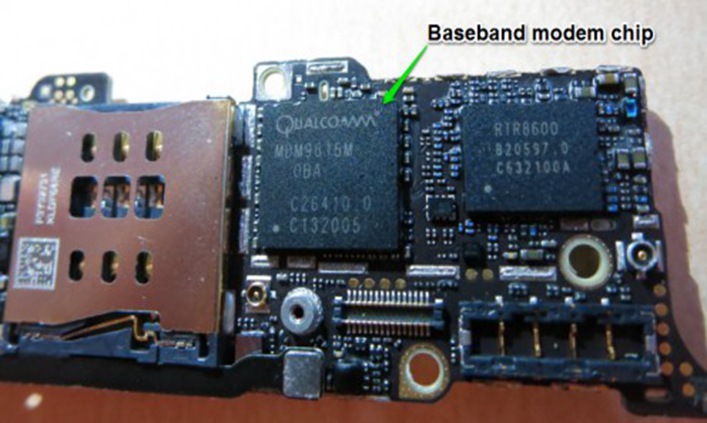 Cellular Modem Chip Market Today
Today, with 5G especially mobile 5G being the general trend, smartphone OEMs are immediately gearing towards the technology to get access to ultra-high network speeds by sparing no effort to equip their devices with 5G-enabled components such as built-in 5G radios. Among these built-in components, the key is the 5G modem chip since it allows the devices to add and connect to the 5G network. Simply put, 5G modem chip is critical for smartphones to adopt mobile 5G network.
Currently, only a few manufacturers are actively manufacturing 5G modems including core chip-manufacturers such as Qualcomm, Intel and MediaTek and mobile device makers like Samsung and Huawei. Of course, Apple could be gearing towards making its custom 5G modems in a bid to reduce its reliance on hardware providers such as Qualcomm and Intel. But it's uncertain presently.
Qualcomm: Takes A Solid Lead
Who's winning the 5G race? As far as smartphones are concerned, Qualcomm is definitely well ahead of the curve in manufacturing 5G modem chipsets and is most likely to keep its dominant position for the next few years.
As the first company to release a 5G modem chipset which is the Snapdragon X50 modem offering download speeds of up to 5 Gbps, it has been able to make cooperation with a number of OEM providers and network providers. This further enables it to corner the 5G modem market.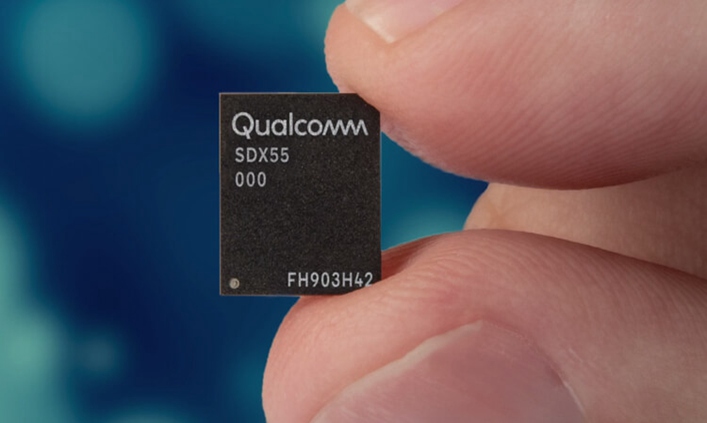 Intel: Is Gradually out of the Smartphone Modem Chip Business
Although Intel has also launched its 5G modems including XMM 8060 and XMM 8160, the company still decided to go out of the 5G smartphone modem business and consistently focus more on the laptops/PCs modem business.
This is mainly because it stumbled with 3G and 4G in modem chips as the iPhones coming equipped with these chips aren't good in signal strength and cellular capabilities. This made Apple lose confidence in the potential of Intel's 5G modems and thus jettison Intel as its modem chip supplier.
Huawei and Samsung: Already Have Their Own 5G modems Powered Devices
Huawei and Samsung have both launched their 5G multi-mode modems - the Balong 5000 (Huawei) and the Exynos Modem 5100 (Samsung) respectively. And they both have had devices coming equipped with their 5G modems which can offer 2G, 3G, 4G, and 5G multi-mode capabilities in a single chip package. These two will continue to develop their own cellular modems and will strength their capabilities to overturn Qualcomm, the current market leader of smartphone modems.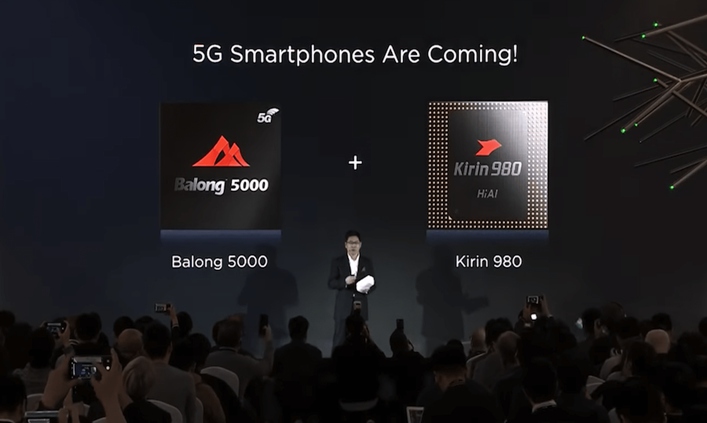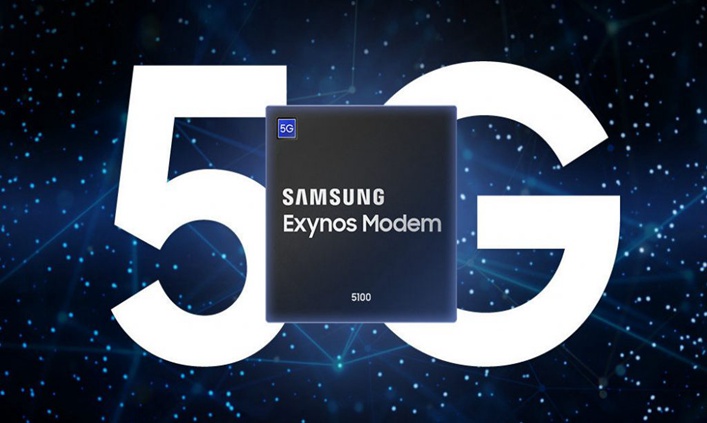 MediaTek: Works on Its 5G Modem Chip
Another big name MediaTek has also already announced its 5G modem called Helio M70 which offers download capacity of up to 4.7Gbps and 2.5Gbps upload. And this company will continue to work on its 5G modems and establish partnerships with some OEM providers.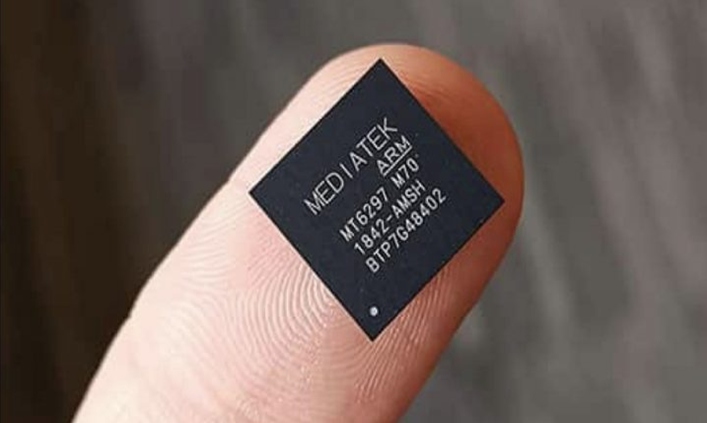 Apple Eventually Chose to Use Qualcomm's 5G Modem
It's possible that Apple could be developing its custom 5G modem chip in order to reduce its reliance on Qualcomm and Intel. However, it still chose to use Qualcomm's X55 modem on the iPhone 12 series and decided to continuously use upcoming Qualcomm modem chips on future iPhones at least until 2024.
The reason why Apple has no choice but to procure Qualcomm's 5G modems to get access to 5G network on its devices seems very clear. First off, it still needs a very long period to make its own 5G modem. Besides, it has lost confidence in Intel's 5G modem. What's more, both Samsung and MediaTek refused to be in a position to supply their 5G modems to it. And furthermore, although Huawei stated that it's willing to supply its 5G modem chip to Apple, Apple seems hesitant about making cooperation with Huawei.
It Isn't A Letdown to See Qualcomm's X55 5G Modem in the Apple iPhone 12 Range

Apple eventually uses Qualcomm's Snapdragon X55 5G modem in its latest 5G iPhone 12 lineup rather than adopting Qualcomm's X60 5G modem which can result in improved efficiency and more peak data. And it seems that the X55 modem will mean compromises to part of the performance of the iPhone 12 models such as high power drain and limited international 5G network support.
However, it's not a big deal at all that all iPhone 12 models are using the Qualcomm's X55 5G modem. This 5G modem, as the Qualcomm's second-generation 5G chip, still works well with Apple's 5G iPhone 12 series and has the capability to let users experience the very best that the 5G standard offers.
First off, although it isn't compatible with mmWave (the fastest 5G standard ) on any iPhone 12 model outside the US, it still makes all the iPhone 12 models in the U.S. support both the sub-6GHz and mmWave networks, allowing users to experience the very best 5G standard. Additionally, its peak download speed which is up to 2.5Gbps also brings iPhone 12 users much better 5G downloading experience.
Integrated VS External Cellular Modem: How Do They Differ
Currently, smartphones are using the two major cellular modem solutions - external 5G modems and integrated 5G modems. You can see the Apple's new iPhone 12 models come equipped with Qualcomm's X55 external modem. Also, you can see Huawei's Kirin 990 comes with its integrated Balong modem and Samsung's first AI mobile processor comes with the integrated Exynos 980 modems.
But what are the differences between the two major cellular modem solutions? Well, they have the major differences in location, performance, energy efficiency as well as the effect in battery life. Let's take a more detailed look.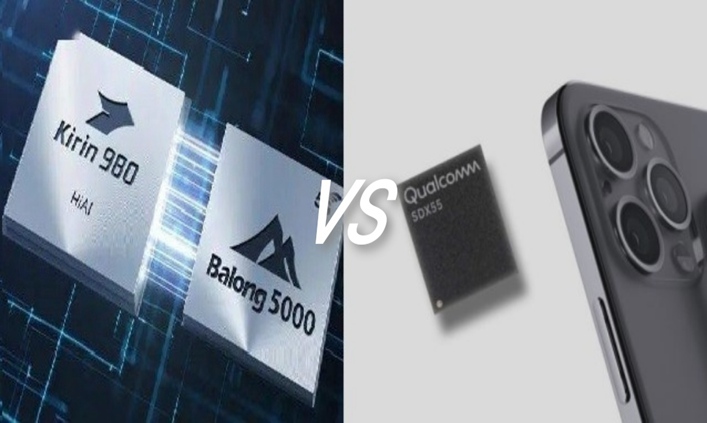 Location
As their names suggest, the most obvious difference between them is whether they are independent or not. An external cellular modem chip is an independent chip which is placed outside of the CPU processor. If you recall, the Qualcomm's X55 modem in Apple's 5G-capable iPhone 12 lineup is placed separately outside of Apple's A14 Bionic chip processor.
In the flipping side, an integrated cellular modem is integrated into the CPU core processor. This is why ideally an integrated modem solution can provide the best possible area. After all, it's integrated into the core processor rather than taking up extra space of smartphones, which can save the room to make the phones lighter and slimmer. Also, the room can be vacated to add more phone features to make the phones become stronger.
Performance
Whether they are integrated into the core processor actually has a significant effect on their performance. Generally, add-on cellular modem can maximize performance of the modem itself and nearby components especially the processor. Integrating cellular modem into the core processor, however, requires compromises to performance of both the 5G capabilities and the computational processor.
As an independent part inside smartphones, external modem can maximize its own performance to provide the best possible 5G capabilities. Besides, since it isn't placed into the core processor, it means larger space for the high performance CPU and thus no compromises to the core processor's computational performance. Qualcomm's X55 modem chip is the typical example which keeps the modem itself outside of the Snapdragon 865 chip and thus maximizes the best possible performance for both the modem and the processor.
As a part which is integrated into the core processor, the integrated cellular modem significantly pares down the performance of both the modem itself and the processor. This is because integrating any piece of silicon will have implications for other components inside the chipset. Integrating a large modem into the processor means less space for high performance CPU and for sustained performance of nearby components.
For example, Huawei's external Balong 5000 5G modem is capable of supporting sub-6GHz and mmWave spectrum, with download speeds up to 7.5Gbps. However, the Balong 5G modem, when integrating into the Kirin 990 5G SoC, is sub-6GHz only, with download speeds 2.3Gbps at most.
Power Efficiency & Battery Life
Another big difference between using an external cellular modem and an integrated cellular modem lies in power efficiency and battery life.
Normally, the external cellular modem especially the 5G modem is less power-efficient than an integrated one. This is because the capabilities and the high performance of the external modem require the modem to consume a certain amount of power. Integrated cellular modem, however, as it's integrated into the processor, it consumes much less power.
Moreover, since integrated cellular modem is more power-efficient, it also helps to improve the phone battery life. And it's also worth noting that integrated cellular modem which is placed into the core processor rather than taking up large space outside the processor can be also helpful to save more room for larger battery capacity, improving phone battery life.
This Post May Help:
8 Tips to Extend Your Smarthone Battery Life
So Which Cellular Modem is Better, External or Integrated
Ideally, an integrated cellular modem solution provides the best possible area, costs, power efficiency as well as battery life. However, the integration solution comes with compromises to the performance for both the modem itself and its processor, whilst an external cellular modem solution delivers the maximum performance for both the modem and the processor.
And moreover, external cellular modems aren't always power-inefficient. Interestingly, using an external 5G modem won't have a negative effect on power efficiency and battery life when you're covered only by 4G. For example, the Qualcomm's external X55 modem pairing with its Snapdragon 865 is more power-efficient at 4G LTE than its integrated X24 modem integrated into the Snapdragon 855.
That being said, it cannot say with certainty that which one is the better cellular modem since both of the two types of modems have their pros and cons. Which modem solution is suitable for you is actually based on your personal preferences and your practical needs.
If you need best possible CPU performance and 5G capabilities for playing games with ultra-fast speeds and almost no delay, Qualcomm's X55 modem chip pairing with Apple's A14 Bionic chip is the way to go. If you prefer power-efficiency and improved battery life, choosing an integrated modem solution such as Huawei's integrated Balong 5G modem into the Kirin 990 is the better option.
Wrapping Up
Cellular modem is a chip which allows the smartphones or tablets to connect to cellular network by transferring data to a signal that modulates the carrier frequency for transmission and vice versa.
Its two major solutions both have their pros and cons. Integrated solution ideally provides the best possible area and power efficiency but comes with compromises to performance. The external one targets the best possible performance but comes with costs in energy efficiency and battery life. Which one is better really depends on your practical needs.
Currently, 5G modem is the key for smartphones to get access to the next-generation mobile network. And this is what pushes Apple eventually settled a long-running legal battle with Qualcomm just to get access to its 5G modem technology.