Here is Why Apple A13 Bionic Chipset Wins
By Carrie Tsai, Last Updated: February 21, 2020
Do you know about the importance of a chipset? For someone who's new to this topic, you can try to understand it like this: a chipset to a phone is like the fuel to a car. It determines almost everything.
What is Chipset?
Generally speaking, a chipset is a group of independent motherboard chips in an integrated circuits that directs the data flow between microprocessor and external devices.
A chipset is a set of chip consisting of the northbridge chip and the southbridge chip. The northbridge chip, located at the top or northern portion of the motherboard, acts like a middle connection f\between CPU and higher speed components, such as RAM, PCI, and the AGP; while the southbridge, locates close to the bottom or southern part, takes part in dealing with lower performing PCI bus slots, USB ports, onboard audio and networking and more.
As you can see, the quality of chipsets can affects the whole processing and performance. And if chipsets mean the whole performance, a phone's chip is like a key character to it.
Which is the Better?
The Apple has always had a good reputation with its chip, guaranteeing its worldwide market upon the help of the remarkable performance. You can also notice that Its IPhone series have been making a great effort in the chip upgrade and enhancement and the up-to-date of A series is: A13 Bionic. This is according to Apple spokesperson, the fastest chipset on any smartphone.
Unarguably, there is no denying that Huawei's new SoC series and Qualcomm's flagship chipset have their strong foundation. All three brands do well in performing all kinds of essential tasks. Here will compare Apple A13 with Huawei Kinrin 990 5G as well as Snapdragon 855 Plus first to see their different first and find out the improvement between Apple A13 and A12.
Chipset Comparison: Apple 13 Compared to Qualcomm and Huawei.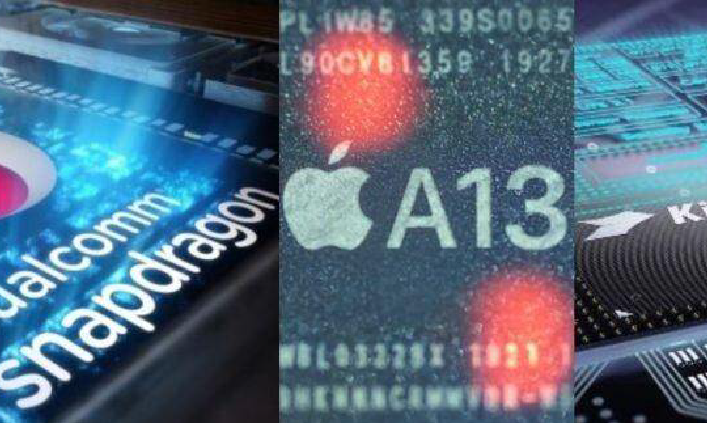 Apple A13 Bionic vs Kirin 990 5G vs Snapdragon 855 Plus Specs in-depth Comparison
| | | | |
| --- | --- | --- | --- |
| | Apple A13 Bionic | Kirin 990 5G | Snapdragon 855 Plus |
| CPU | | | |
| GPU | Apple-designed quad-core | Mali-G76MP16, 700MHz | Adreno 640, 700MHz |
| Process | TSMS 7nm+ | TSMS 7NM+ EUV | |
| NPU | octa-core Neural Engine | | Qualcomm Hexagon 690 |
| RAM | LPDDR4X | LPPDDR4X | |
| | LTE | | |
| Geekbench | | | |
| Antutu | | 4,62,098 points (v7) | |
| ISP | Apple-designed ISP | ISP 5.0 | Spectra 380 dual-core ISP |
As table shows, the Apple A13 bionic uses Hexa-core CPU while Kirin 990 5G comes with a tri-cluster octa-core CPU and The Qualcomm Snapdragon 855 Plus has another tri-cluster CPU but with a different kind of architecture use.
Moving to the GPU, the Apple A13 still chooses the own-designed quad-core GPU. What's more, Huawei Kirin 990 adopts Mali-G76MP16, which is 16 cores GPU. Lastly, the Snapdragon 855 Plus comes with the latest Adreno 640 GPU, showing some valid improvements over its predecessor.
Apple A13 uses the second generation TSMS 7nm+ node, followed by Snapdragon 855+ plus manufactured on the first generation TSMS 7nm process. Lastly, the Kirin 990 5G chip brings the more advanced 7nm+ EUV node by TSMS. According to Apple's past track record, power efficiency and performance should be superior to the other two. Apple A13 secures the 1st place.
Last but no least, statistics shows that all three are designed for heavy AI tasks in an era where AI's effect is becoming increasingly important and can't be neglected. Actually, AI will surely play a great role in the future tech industry. All three are moving in the right direction.
A13 Bionic: The Up-to-Date Apple A-series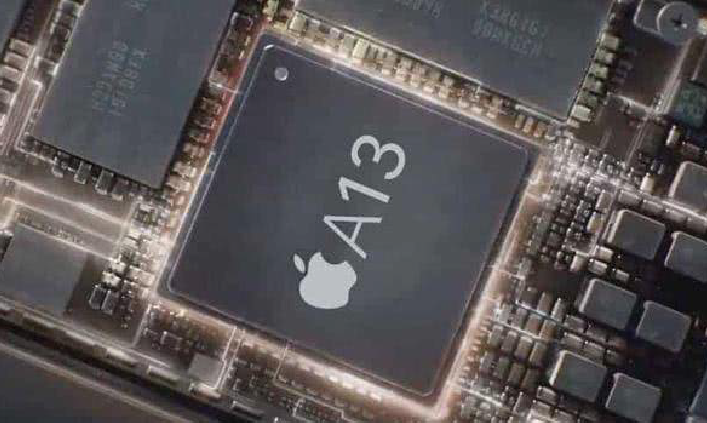 The Apple A13 Bionic is a System on a Chip (SoC) from Apple that is found in the iPhone 11 series, which was announced late 2019. A13 Bionic offers 6 cores divided in 2 lightning cores as well as 4 thunder efficiency cores. It is said that with 8.5 billion transistors, the A13 Bionic is a big chip especially compared to the other chipset like Snapdragon 835 (3 Billion) or a Skylake desktop quad-core Soc (1.75 Billion).
The predecessor A12 Bionic, which was first appeared in the iPhone Xs and Xr and announced late 2018, offers 6 cores divided in 2 vortex cores and 4 tempest efficiency cores.
According to Apple, compared to the previous A12 Bionic, the A13 should offer a 20% improved CPU performance at 40% power efficiency; while A12 should offer a 15% improved CPU performance and a 50% lower power consumption compared to the previous A11 Bionic.
Besides, both Apple A12 and A13 Bionic bring the octa-core Neural Engine to handle the AI tasks. However A13 is way more advanced as it capability of performing up to a whopping 1 trillion tasks in 1 second, which is even lower than Apple's last year's claim of 5 trillion operations at the same time.
In spite of the fact that its predecessor known as the Apple A12 Bionic has already been that good. A13 Bionic extraordinarily show out how better it can be.