Difference: Qualcomm Snapdragon 845 vs 835
By Carrie Tsai, Last Updated: March 06, 2020
Last week, qualcomm today launched its new flagship mobile platform Snapdragon 845 in 2018 for its new snapdragon smartphone. Earlier, we have already analyzed this snapdragon chip. This time we look at the difference between snapdragon 835 and 845.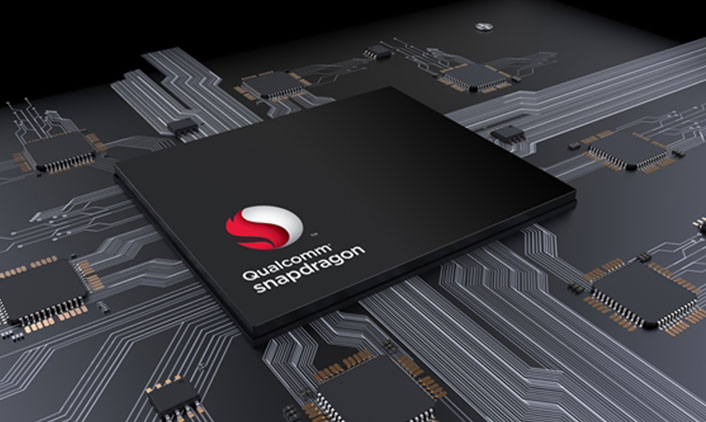 According to Qualcomm, there will be at least 25% increase in the performance of Snapdragon 845 as compared to its predecessor Snapdragon 835. It is also being claimed that the new chipset will result in 30% more battery life than Snapdragon 835. Also, Snapdragon 845 is the first mobile platform on which Qualcomm has added a physically separate processor called 'Secure Processing Unit' to store biometrics scans in order to make devices more secure. So, there are a number of differences between the two processors. Here, we compare aspects like the CPU, memory, image signal processing, and more.
Now please take a look through the Snapdragon 845 VS Snapdragon 835 hardware comparison:
Snapdragon CPU
Snapdragon 845: 8x Qualcomm Kryo 385 CPU up to 2.8GHz
Snapdragon 835: 8x Qualcomm Kryo 280 CPU clocked up to 2.45 GHz
GPU
Snapdragon 845: Qualcomm Adreno 630 GPU
Snapdragon 835: Qualcomm Adreno 540 GPU
LTE Category
Snapdragon 845: LTE Category 18 (downlink), LTE Category 13 (uplink)
Snapdragon 835: LTE Category 16 (downlink), LTE Category 13 (uplink)
Image Sensor Processor
Snapdragon 845: Qualcomm Spectra 280 image signal processor, Dual 14-bit ISPs, latest snapdragon process
Snapdragon 835: Qualcomm Spectra 180 image sensor processor, 2x Image Sensor Processor (ISP), 14-bit, Qualcomm Clear Sight camera features
Video capture
Snapdragon 845: Up to 4K Ultra HD video capture @ 60fps
Snapdragon 835: Up to 4K Ultra HD video capture @ 30fps
Megapixel Support
Snapdragon 845: Up to 16 MP dual camera and up to 32MP single camera
Snapdragon 835: Up to 16 MP dual camera and up to 32MP single camera
Security
Snapdragon 845: Includes a hardware isolated subsystem called the 'Secure Processing Unit'
Snapdragon 835: Qualcomm Processor Security, Qualcomm Mobile Security Products
Usually we communicate with phone with snapdragon 835, and traffic is connected to LTE modems. The better this part of the snapdragon chipset, the faster we can achieve a faster data experience. The Snapdragon 845 adopts the latest X20 LTE system demodulator. Its maximum throughput is 1.2Gbps, it has 12 data streams and supports 5x carrier aggregation. In theory, its data experience is much better than that of the Snapdragon 835.
In addition, the phone with snapdragon 835 allows only one of the dual SIM cards to use 4G VoLTE, while the new snapdragon processor 845 allows dual SIM cards to use 4G VoLTE. Dual-SIM smart phones have become very popular in China. As long as they are supported by Android smart phones, this function is not a small improvement.
For image processing, the Snapdragon 845 is equipped with a second-generation Spectra 280 image signal processor (ISP). Its biggest feature is its support for 10fps color, high dynamic range and Rec.2020 standard wide color gamut display and 60fps speed shooting 4K video. These basically make Snapdragon 845 take a leading position in camera photography.
Apple A11 bionic processor also supports recording 4K video at 60fps, but it does not support 10fps color. 10fps color can make the color layering more detailed, so that when you shoot the sky again you will find it is not a pure blue, but some places are darker in blue, some are lighter in blue and more layered. At the same time, the new image signal processor can record 720fps video at 480fps, and each device supports up to 7 cameras.
In addition to those mentioned above, Snapdragon 845 vs 835 the biggest difference between is that it introduces a "security processing unit." This thing is Qualcomm vs snapdragon. It is a bit like Gion's independent encryption chip, and Qualcomm has integrated it into the CPU to create a separate security layer for it. This security Qualcomm® snapdragon™ 845 processor unit is mainly used to store user's fingerprint, iris, voice, face and other privacy information.
In addition, Qualcomm promised that Snapdragon 845 benchmark would increase its neural network processing (artificial intelligence) by 300%, but it did not do a separate neural unit.
In general, the Snapdragon 845 processor improves a lot compared to the Snapdragon 835 devices, especially the addition of an independent security layer, which will make Qualcomm 835 phone security a higher level. In terms of mobile chips, Qualcomm Snapdragon chips and Apple's A-series processors are still in a leading position, followed closely by Huawei's Kirin series, Samsung's Exynos series and Mediatek chips. However, with the development of technology, each flagship chip is gradually narrowing the gap and developing its own characteristics.
Most of the Android flagships will use the Snapdragon 845 processor as next snapdragon this year. The first batch may have Samsung Galaxy S9, Xiaomi 7, LG G7 and so on. Do you also expect the smart phone equipped with this latest snapdragon processor to be listed?