Is It Worthwhile to Buy Folding Screen Phones in 2019?
By Carrie Tsai, Last Updated: December 11, 2019
Flexible folding screen phones, one of the 2019 six new smartphone features, have been commercialized so far. Apart from 5G, folding smart phones are the new phone technologies gaining most attention this year. From Samsung Galaxy Fold to Huawei Mate X, a couple of foldable phones vendors adopt different methods to launch their folding ones.
Nevertheless, many people still wonder if phones that are foldable and flexible are good choices at present. Then, is it worthwhile to buy folding phones in 2019? And if the answer is Yes, which is the primary one? Just continue to read.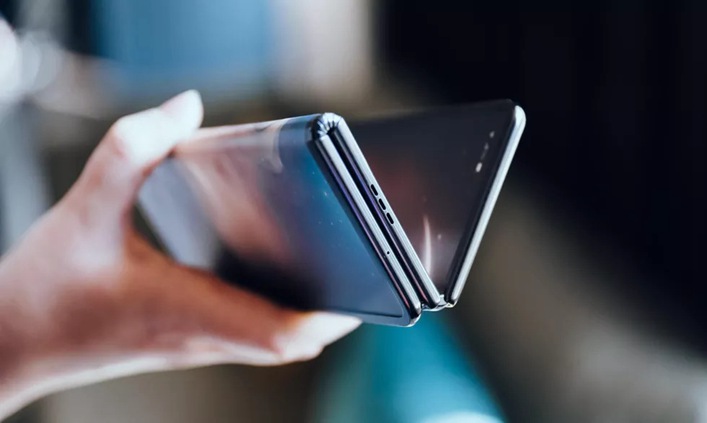 Contents:
Part1 Is It Worthwhile to Buy Folding Screen Phones in 2019?
Part2 The Primary Folding Phones in 2019 - FlexPai
Part 1. Is It Worthwhile to Buy Folding Screen Phones in 2019?
Folding Phones have undoubtedly became the most powerful and innovative technology in 2019. However, is it worthwhile to buy and own the current published folding screen mobile phones? Prior to answering the above question, let's have a comparatively clear picture of how folding phones work.
What Makes Folding Phones Foldable
There is no questioning that a great number of people had ever utilized flip phones in 1990s and 2000s. Then, are folding phones the same as flip phones? The answer is definitely "No". Different from flip phones or say broken phones, in the age of smartphones nowadays, folding phones work with flexible OLED displays, polymer screens, specialized components, and jointed cases.
Among all the above factors which make folding touch screen phones foldable, flexible OLED displays are most ground-breaking. OLED displays, called organic light emitting diode displays, make phones that hinge work easily by pulsing electricity through a grid of organic compounds. They are embraced with the merits of thinness, flexibility, vividness and can produce bolder colors than common thick LED displays, which makes foldable phones possible.
After understanding that phones can be foldable, let's get back to the original topic. Is it worthwhile to buy mobile phones which are foldable at present? My answer is Yes with positive tone since the strong performances, new user experiences as well as the future of foldable smartphone can be seen.
Why Buying a smartphone that folds is worthy at present
1. Strong Folding Smartphones Features
* Double screens with different style of fold: One of the most excellent parts of innovative folding cell phones is the style of fold with double screens. Some folding phones fold like a book while some fold like a retro flip phone. They can be easily fold and unfold with double screens due to the support of sophisticated hinge system.
* Flexible OLED displays: Flexible OLED displays are the powerful and ground-breaking components which enable folding phones flexible and foldable.
* Strong hardware support: Flexible folding screen phones are supported by powerful processors, long-life batteries as well as high-capacity storage.
* Flexible software operation: One of the most impressive merits of a majority of folding mobile phones is app simultaneity and continuity . App simultaneity means that folding phones can run several apps alongside each other on the fold. App continuity means you can seamlessly switch your currently open apps to the larger screen.
2. Innovative User Experiences
* Excellent visual effects: Folding phones with larger screens grant users excellent viewing experience like wide viewing and high resolution etc..
* Easy to carry: Although folding smartphones have larger screen, they are still easy to carry since they can be folded and unfolded at all times.
* More convenient in study and work: You can use foldable phones as regular smartphones when you're surfing the Internet, or you can fold them out into tablets when you want to review presentations for learning courses or make video meetings with your colleagues for work. Phones that fold could make it even easier and more convenient to do things both in study and work.
* Better gaming experience: Larger screens can give happier and pleasing experience when you are gaming.
What are the Future Trends of Folding Mobile Phones?
Along with technology improvement, phone design has also conducted a revolutionary development. Foldable phone is one of the most amazingly innovative development. Then, is phones that fold up the future? The answer is Yes. On the one hand, competitions among folding phone vendors will enhance technological progress by developing both the external and internal performance of folding smartphones. That is, foldable phones and even foldable devices will evolve into something greater. On the other hand, phones which hinges will become more affordable, commonplace and user-friendly in the near future.
With strong features and performance, new user experiences as well as optimistic future trends, it is appropriate and valuable to buy the current folding smartphones.
Since it is worthwhile to buy folding smart phones at present, FlexPai is the best choice for you if you want to buy one.
Part 2. The Primary Folding Phones in 2019 - FlexPai
FlexPai, the world's first consumer-grade foldable flexible screen phone in the true sense, shows a 7.8-inch screen when flat, a pair of cameras, a Snapdragon 855 processor and up to 8 gigabytes of RAM and up to 512 gigabytes of on-board storage. It adopts the second-generation screen, which can bend freely from 0°to 180°.
Click here to Watch Foldable Flexpai Video.
Why Choose FlexPai Folding Screen Phones
1. FlexPai=Smartphone+Tablet
FlexPai combines the portability of a smartphone with the screen size of a tablet, which makes both you work and life even easier and more convenient. You can enjoy the tablet-like large screen for videos watching, game playing at your will while still being able to carry it in your pocket.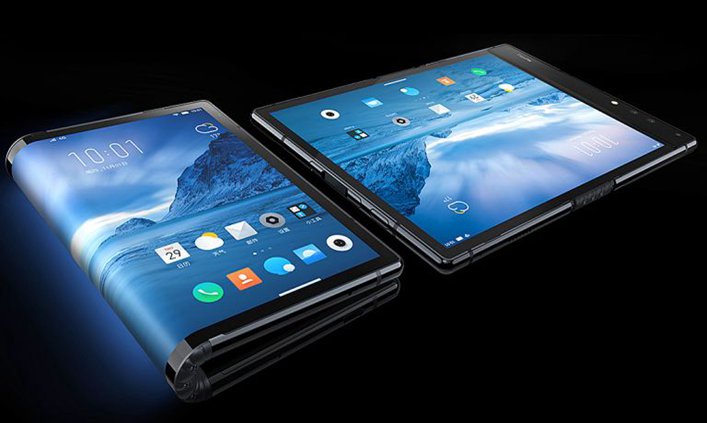 2. Strong Performance - Qualcomm Snapdragon 855
Qualcomm Snapdragon 855 with eight computing cores is one of the most powerful merits of FlexPai. It improves up to 45% CPU performance and 20% GPU performance compared with the prior generation platform. FlexPai can also support 5G new mobile platform after expansion with the new 7nm process technology, the industry-leading fourth-generation AI engine.
3. Excellent Visual Effects
FlexPai uses the world's second generation of Flexible Screen with large color gamut, strong contrast, wide viewing angle as well as high resolution which bring users excellent and amazing visual experience.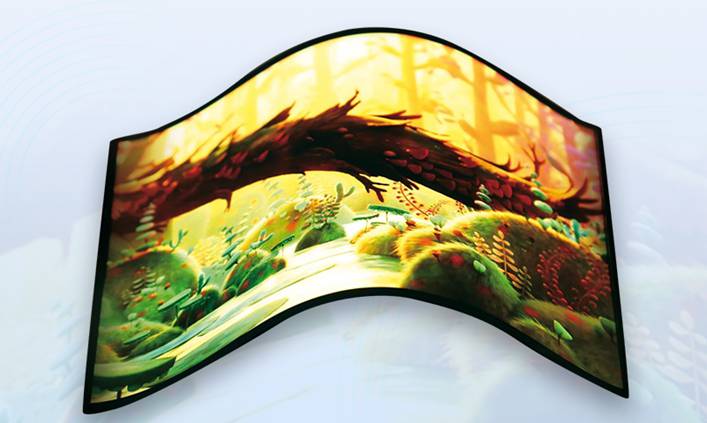 4. New Process for 3D Design
FlexPai folding screen phone is filled with 3D design effects of translucency, smoothness due to the new optical coating process.
5. Innovative Side Curved Screen Notification
In the bent state, FlexPai displays a side curved screen which can receive and display all kinds of notifications such as calls, messages, email and the like at the same time regardless of what happens on the two main screens.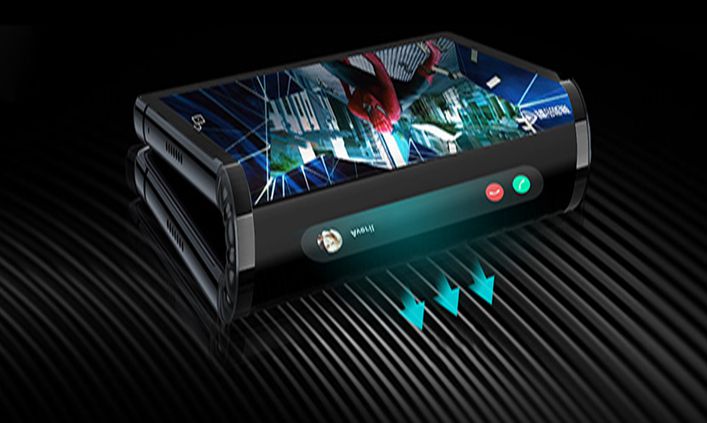 6. Double Cameras 20MP+16MP
The unique folding mode of FlexPai phone lies in its simple double cameras. It makes no comparison between proactive and late shooting. It's just simple but wonderful.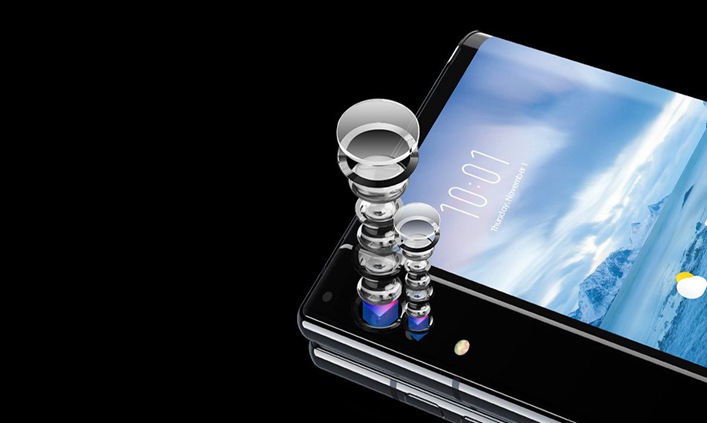 Specification
| | |
| --- | --- |
| Name | FlexPai Folding |
| Network | 5G |
| CPU | Qualcomm Snapdragon 855 |
| Band | GSM900/DCS1800/EGSM850/PCS1900(Band 2/3/5/8) |
| Display | 7.8-inch |
| Camera | 20MP + 16MP |
| Resolution | 4:3, 16:9 and18:9 |
| Design | 3D |
| Function | AI |
Conclusion

With strong features, new user experiences, it can be concluded that folding smartphones are worthwhile to buy and their future is promising. As to the primary buying choice, our recommendation is undoutedly FlexPai. Give it a try if you have the requirement.