Explored: Why Won't iPhone 12 Come with Free EarPods
By Carrie Tsai, Last Updated: July 02, 2020NEW PROD
Recently, a rumor which claimed that Apple's upcoming iPhone 12 may not come bundled with a free pair of EarPods has caused a great stir around the public. Now the rumor has come true since Apple's renowned supply chain analyst Ming-Chi Kuo appeared to confirm it, stating that Apple will not include EarPods in the iPhone 12 box.
This major change has made the public especially wired EarPods enthusiasts astonished. Indeed, ever since the first iPhone model rolled out back in 2007, Apple has been bundling its free wired earbuds named EarPods with the iPhone series. But now it suddenly states that it'll stop shipping the new upcoming iPhone 12 with the always-bundled EarPods, which will certainly cause great astonishment and doubts.
That said, the iPhone 12 will be Apple's first mobile model to ditch any kind of free wired earphones. But why? Why does Apple decide to remove the free pair of EarPods from the iPhone 12 box? Don't be fretful. Read continuously to find the reasons. You can also easily get the primary Apple wireless earphone solution.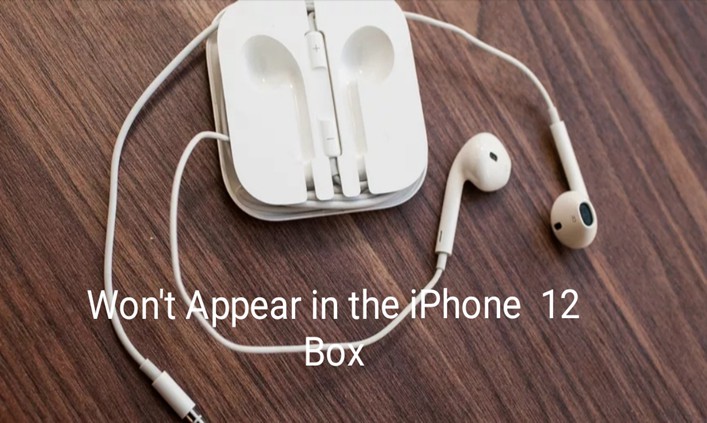 You May Also Read:
AirPods 2 VS AirPods 1: Is It Really Worth The Money?
i10 VS i9s TWS Earbuds: Which Apple AirPods Clone Wins
Apple AirPods Pro vs Huawei FreeBuds 3: Which Earbuds Are More Preferable?
How to Choose Noise Cancellation on AirPods Pro
Full Instructions: How to Use TWS Bluetooth Earbuds
How to Connect Apple AirPods to Your MacBook
Cutting Production Costs Due to the Increased Cost from Mobile 5G
One of the major reasons behind Apple removing the traditional wired EarPods from the next iPhone model iPhone 12 rests in the increased production cost from components for mobile 5G technology. 5G technology has already been one of the latest cool technologies that phone manufacturers can't wait to integrate into their smartphones.
Like other phone vendors, Apple is also keen to integrate 5G connection into its next mobile model - iPhone 12. However, making the iPhone 12 be a 5G mobile phone will increase cost of production, leading to the raise of the price of the iPhone 12.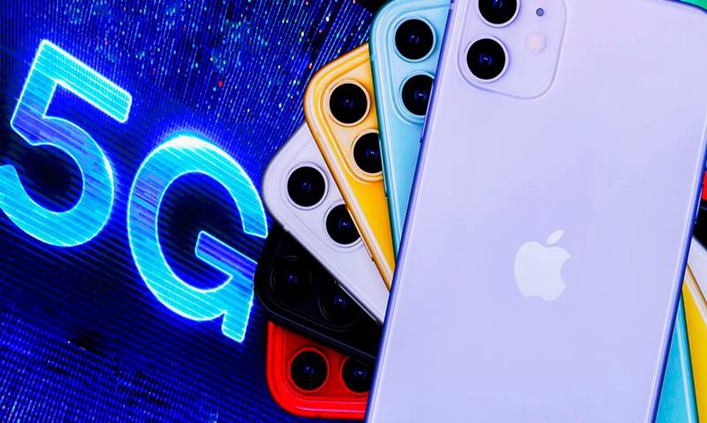 But according to Apple's official strategic market plan, manifestly Apple intends to sell the upcoming iPhone 12 at nearly the same price point as the iPhone 11 series. Hence, in order to keep the price of the iPhone 12 around the same as the iPhone 11 series, Apple decides to cut some costs from the exclusion of a few phone accessories.
These accessories include the free wired pair of EarPods as well as the power adapter. By deciding to not ship these small accessories with the iPhone 12, increased costs from the integration of mobile 5G tech can be mitigated, so the retail price of the iPhone 12 can be maintained.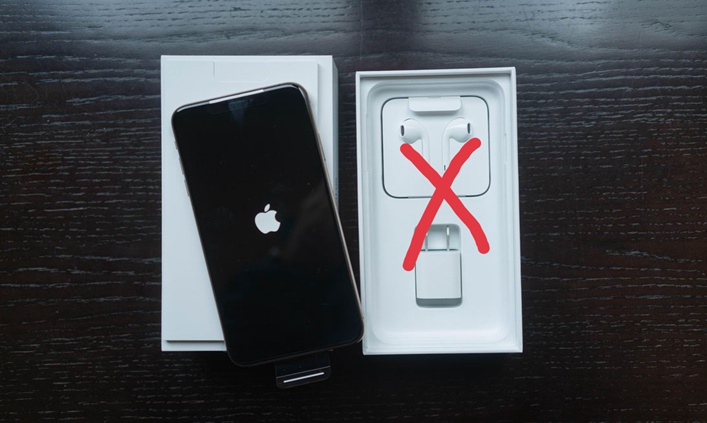 Driving the Demand for Apple's Popular AirPods
The other reason behind Apple killing in-box EarPods with the iPhone 12 lies in Apple's move to drive more sales of its popular growing line-up of wireless AirPods which are sold separately. As the Apple's noted analyst Ming-Chi Kuo stated in a research note, Apple will leave out the traditional wired earphones (Apple's EarPods), as part of a move to usher in strong demand for AirPods shipments this year.
History Repeats Again
In fact, the recent removal of wired EarPods from the iPhone 12 isn't the first time when Apple is keen to push us towards a wireless future (AirPods). Back in 2016, in order to shift more customers towards buying its wireless earphones named AirPods, Apple banished the traditional 3.5mm headphone jack from the iPhone 7.
Since then, the following iPhone series didn't have the headphone jack anymore. Although Apple still remained the Lightning port which granted new iPhone users the chance to still listen to music by using the Lightning-connector-equipped EarPods, since the removal of headphone jack, Apple has already been pushing more buyers into picking its wireless Bluetooth AirPods.
Since Apple ditched the 3.5mm headphone jack from the iPhone, a great number of phone manufacturers followed suit as well, which makes the wireless Bluetooth earphones become the new norm which is completely normal.
Also Read:
Apple Lightning VS 3.5mm Headphones: How Do They Differ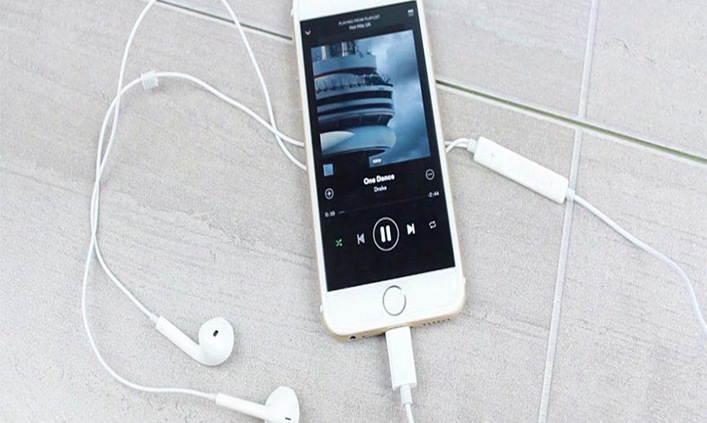 Apple's decision to leave the free wired pair of EarPods out of the upcoming iPhone 12 box is just like eliminating the 3.5mm headphone jack all over again. Nevertheless, this time, it's entirely removing wired EarPods.
Now it has been manifest that the removal of the free EarPods from the iPhone 12 will be propitious to prompting more would-be iPhone 12 buyers to swap over to Apple's branded wireless headphones dubbed AirPods, pushing sales of AirPods models. However, why does Apple do its utmost to drive the demand for its popular AirPods series?
Well, it's attributed to Apple's predictable drop in AirPods shipments in the second quarter. Due to the impact of the current health crisis around the world, AirPods shipments in the June quarter declined by 29 percent from the previous quarter to 17.2 million.
However, Apple predicts that AirPods shipments will have an uptick again from this fall due to continuing strong demand for the AirPods and AirPods Pro, coupled with Apple's expected AirPods promotions in late 2020.
So in order to drive the demand for Apple's AirPods as well as the AirPods Pro, the easy approach for Apple to do is ditch wired EarPods from the iPhone 12 box to push more would-be iPhone 12 buyers into choosing one of Apple's wireless AirPods models.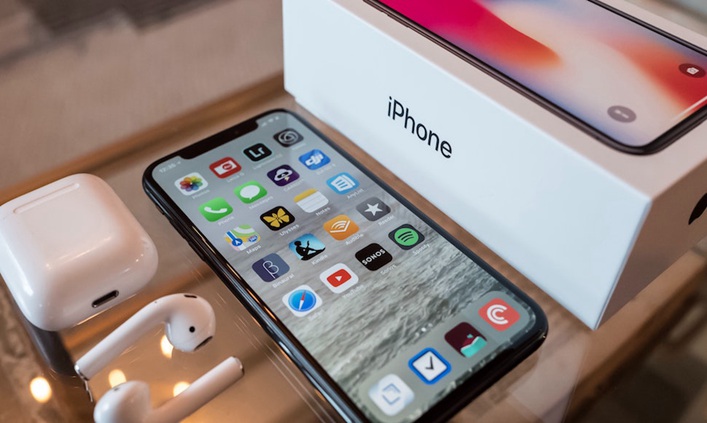 Apple's decision to exclude the wired pair of EarPods from the upcoming iPhone 12 box isn't just a whim. Apple reasonably ditches the free EarPods for two major reasons - to mitigate the increased cost of production from the integration of 5G technology as well as to drive the demand for the AirPods models.
Entirely removing wired earphones will make a lot of people pissed at the very start. But just like getting accustomed to the elimination of the 3.5mm headphone jack, they'll gradually be used to going wireless for their listening need as well.
Nowadays wireless Bluetooth earphones have been being the mainstream in the earphones field. Apple's removal of the free EarPods from the iPhone 12 makes it more palpable that Apple is keen to make the future wireless.
Whether you already have an iPhone or you're a would-be iPhone 12 buyer, if you want to try Apple's latest wireless earphones model - AirPods Pro, don't make quick decision to buy Apple's official ones at up to $250. Have a look at our 1:1 AirPods-pro wireless Bluetooth earphones which can give you powerful AirPods Pro feature experience at a much lower price.
Primary Wireless Earphone Solution - Our 1:1 Air-Pro Wireless Bluetooth Earphones
Our 1:1 AirPods Pro are a pair of wireless Bluetooth earphones which own 1:1 powerful features of the Apple's original AirPods Pro. However, our Air-Pro ones are at a much cheaper price than the original ones. Also, we support you to order tailor-made AirPods Pro whose style can be special and whose quality can be guaranteed.
Our 1:1 AirPods Pro can give you powerful Air-Pro feature experience. The following are these powerful features. Have a look carefully and you'll find how charming our 1:1 Air-Pro wireless Bluetooth earphones are.
Powerful Air-Pro Features We can Give You
* 1:1 Air-Pro Active Noise Cancellation
Our 1:1 AirPods Pro are powered with active noise canceling (ANC) feature which can bring you attractive and pure sound by lessening external noise. Due to the full-fit design which can prevent more outside noise to leak in, the effect of active noise cancellation is more excellent.
More specially, our earphones are equipped with an auto noise reduction function controlled by intelligent compatibility. That means noise canceling can be automatically adjusted to prevent the external noise based on the ear geometry structure.
* Excellent Sound Quality
When it comes to the sound quality, our 1:1 AirPods Pro are designed to enable you to enjoy excellent wireless listening experience with better HD sound quality. Due to the full-fit design, they are capable of maintaining low-end frequencies sound in your ears, leading to more delicate and more excellent sound.
* Bluetooth 5.0 Connectivity and Short Audio Latency
With the newest Bluetooth 5.0 chipset, our wireless earphones support Bluetooth 5.0 connection which brings users more stable and faster connection. With our 1:1 AirPods Pro, you're able to enjoy more stable call communication with your families or your friends.
In addition to realizing super-fast connection, our models also enable you to play games or watch your favorite movie with very short latency.
* Powerful Battery Life and Charging
As for battery life, our Air-Pro earphones support you to listen to music for up to 3 hours for a single charge. In terms of charging, our earphones allow you to quickly charge the earphone for 1 hour and the charging case for 2 hours.
* Comfortable to Wear, Easy to Carry and Simple to Operate
You don't have to worry about any wearing problems if you choose to pick our 1:1 AirPods Pro. This kind of wireless earphone is shaped according to the human ear structure and is designed full-fit so it can be wired comfortably. Besides, it's lightweight and in small size, which makes it easy to carry.
Another powerful feature which makes our products outstanding is their smart finger touch control which allows for easier and faster operation. By simply touching the earphone, you're able to quickly play or pause the music, switch songs and accept or reject calls at your will.
With such powerful features, our 1:1 Air-Pro wireless Bluetooth earphones at a very cheap price can bring you excellent listening experience. They are, indeed, worth having a try as the alternative (cheaper) of Apple's original AirPods Pro which is at a much higher price.
Final Words
In order to mitigate the increased cost of production from components for the mobile 5G as well as pushing more customers to buy AirPods models, Apple decides to remove the free wired EarPods from the iPhone 12 box. In fact, Apple is always keen to push us towards wireless.
If you're a would-be iPhone 12 buyer or if you have any interest in the latest wireless AirPods model, try our 1:1 Air-Pro wireless earphones at a much cheaper price which can give you excellent Air-Pro listening experience.