AirPods 2 VS AirPods 1: Is It Really Worth The Money?
By Carrie Tsai, Last Updated: December 24, 2019
AirPods 2's birth has caused many disputes. Some thinks it's not worth buying, while some still supports. this article will compare AirPods 2 with the first generation and also recommend another choice for you.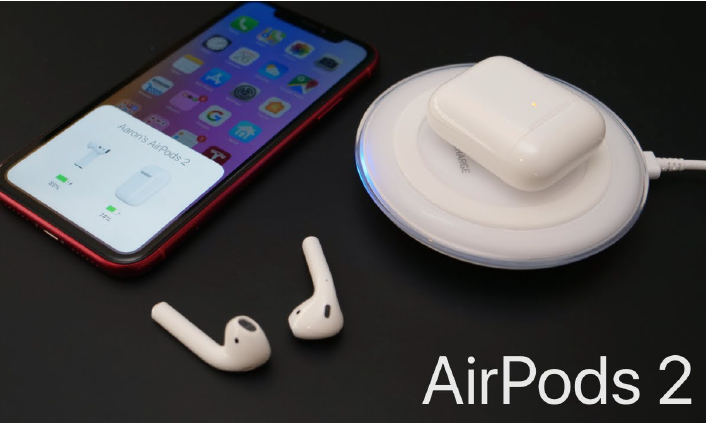 Iphone launched its AirPods 2 on late March this year, whose appearance looks the same with AirPods 1 except the wireless charging case. Although some of its functions have been upgraded, AirPods 2 still disappointedly caused not much stir to the market.
Even, I am afraid you may have no idea it's launched already, if you are not of fan of Apple. For your better knowing the worth of AirPods 2, let's have a basic knowing of AirPods first.
What is AirPods?
Airpods are a kind of earphone, wireless Bluetooth earbuds, first released on December 13, 2016. In addition to playing audio, Airpods feature a built-in microphone that filters out background noise, allowing taking phone calls and talking to Apple's digital assistant, Siri.
The birth of AirPods, which costs hundreds of dollars though, have drawn abundant attentions to this fashionable and high-quality product. Especially the wireless design, which has brought a new communication style and a symbol of fashion, widely welcomed by the young and businessmen as well.
Witnessing the fantastic reacts of the market, with the desire to make hay while the sun shines, Apple upgraded AirPods as it always does to many high-quality and well-reputation products. But this time, Apple may have encountered cold air as the market reacts unfriendly to this "star product". Every why has a wherefore. I believed the following comparison between AirPods 2 and AirPods 1 may help to figure it out.
AirPods 1 VS AirPods 2, what's the difference?
AirPods 1 vs. AirPods 2: The specs
| | | |
| --- | --- | --- |
| Model | AirPods 1 | AirPods 2 |
| Battery life (talk) | 2 hours | 3 hours |
| Battery life (Music) | 5 hours | 5 hours |
| Chipset | W1 | H1 |
| Apple TV support | Yes | Yes |
| Latency | Standard | 30% Lower |
| Ear pod design | Same | Same |
| Color | Same | Same |
| Bluetooth version | 4.2 | 5.0 |
| Siri connection | Double-tap to activate | Voice-activated or double-tap |
| Wireless charging | Compatible, extra purchase needed | With wireless Charging Case |
From the chat above, we can see that Airpods 2 are with H1 chipset, which will bring some benefits like better audio and voice, 2X faster switching between devices, additional hour of talk time and 30% lower latency for gaming when compared with AirPods 1's W1 chipset. It seems the biggest update of Airpods 2 are the wireless charging case, which AirPods 1 also compatible with.
If you don't want to spend time analyzing, you may not have noticed any difference as Airpods 2 have the same color and appearance with the first generation. And If you were someone who just want to look cooler with AirPods 2, I am sure no one would have noticed.
AirPods 1 vs. AirPods 2: Should you upgrade?
There's no denying that some functions like connection and latency problems have been improved and changes have been made, but honestly, the changes are not that significant. Not enough, at least.
For example, 30% lower latency for gaming have no influence for people like me who don't play games; people can not feel the impact of additional hour of talk time either as one don't keep listening to or talking to one's phone for hours usually, unless they are during meetings.
In such case, AirPods 1 have met my needs already. Why should you pay extra hundreds of dollars to purchase a product that you have already?How about a better choice?
It's always wise to shop around when you want to purchase something. Otherwise, how can you tell what really worth. Spend a few minutes to have a look at this recommended the wireless headset: I9S, maybe that's what you really want.
What is I9S?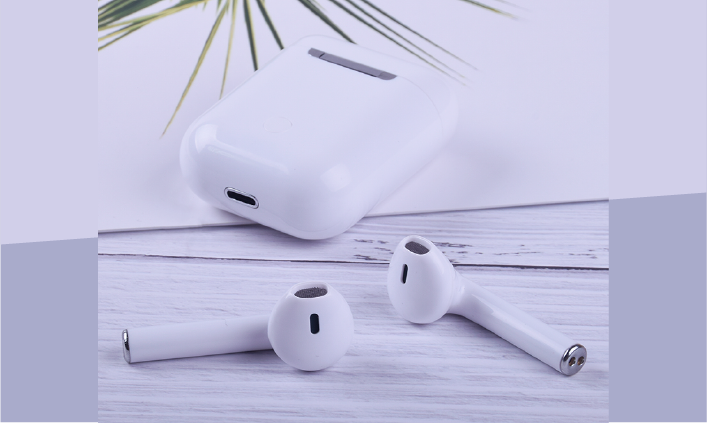 I9S are a kind of trustworthy and well-reputation earphones with over a decade experiences on electronics, having designers and QC team specialized in quality and style. It's not only with HI-FI Bass and one-button control function, but also offer ODM/OEM service as per clients requirements.
With the goal of "upgrading new intelligence, stronger action and super clean power", the wireless headset I9S have 8 new upgrades, including Noise Reduction, Bluetooth Version 5.0, Automatic Charging Bank, Binaural Stereo and Widely Compatible. Keep looking to find out more about it.
Automatic pairing when you pick it up
Image the patience you pay for connection, you will start become impatient. With I9S, you can complete the connection in an instant. I9S manage to automatically power on and connect to the bluetooth pairing when taken out of the headset box. Automatically disconnect and charge will completed after you put it into the warehouse.
Strong compatibility and connect 2 phones at the same time
Taking different phone system into consideration, I9S are designed to support both iOS and Android and intelligently compatible with various APPS.
I9S also allow separate bluetooth devices to connect independently. The headphones can be paired, also be separated, and one pair of headphones can be used by two persons. No matter when you like to share or make the paired earphone fully utilized, I9S will always supports.
Other than the functions mentioned above, the new upgrade ear profile of I9S is reduced by 0.5mm to be better fitted to the ear canal, aiming to better protection our hearing and reduce the discomfort caused by long wearing. What's more, I9S are waterproof, you can still keep running or exercise outside when raining without worries of causing harm to your earphone.
Actions speaks louder than words. As introduced, I9S not only focus on product's quality control, but also customer's experience, which is why I think I9S are good enough for me to recommend it to you.
AirPods2 has a great advantage under Apple's market influence and nice market reactions upon AirPod1, while I9S has a decade experience on electronics and with a focus on continuous development regarding product performance. Maybe it's a better choice to say yes to this relatively niche product.