How to Pick Your Right Tablet with 12 Plain Questions
By Carrie Tsai, Last Updated: July 15, 2020HOW TO
Tablet, an excellent piece of technology in electronics, has come a long way and has become the favorite for many people especially gadget lovers to watch videos, play games, take online courses, send emails, check social media, and so on on the go. With the advantages of bigger screen, touch screen control, instant access as well as the capability of doing smartphone & laptop things, no wonder it has been such a prevailing option for smartphone & laptop overtaking or assisting.
Since iPad, the most representative tablet computer, was launched in early 2010, tablet has become the must-have gadget for many individuals and the rapidest growing segment of the personal computer space.
Today, there are a great number of different tablet models currently available and scores of different new models being released regularly. They can be in smaller or bigger size. They can be iOS or Android. They can be WiFi-only tablet or 4G tablet. They can be...... All these make choosing the right tablet seem really hard.
Fear not if you are looking for your first tablet or are looking to overtake your laptop but are all at sea about how to pick the right one. Among all the tablet options on the market, there's sure to be one that well suits your needs. All you need to do is keep reading the following which is going to give you a navigating buying guide to help you pick the right tablet.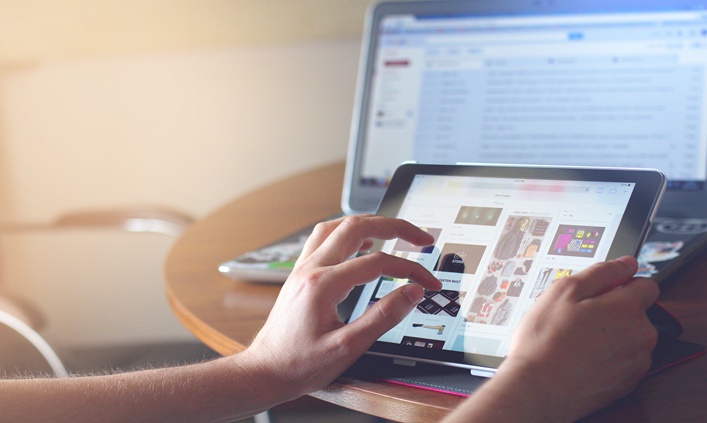 Also Check:
How to Choose WLAN or Cellular for Your iPad
How to Pick the Right WiFi Router to Improve WiFi Speed
Think About What You'll Use It for
Think about what you are planning to do on this tablet? What would you like to use it for? Will you need to primarily use your tablet for work, learning or daily use? Will you look to buy it for overtaking your laptop or just look for an extra screen to use in addition to an existing laptop? What do you expect your tablet to do for you? Watch movies? Read online books? Play games? Check emails? Browsing the Internet? Type documents and make spreadsheets? Take photos?
Much like smartphones and laptops, the tablets on the market are powered with a variety of capabilities. Hence, figuring out what matters most to you at the very start can narrow the selecting field, making it easier to navigate the specific features and specifications you want your tablet to own.
In other words, your answers to the questions of what you need your tablet to do will, in fact, determine everything that your right tablet should have. Figuring out what your tablet should have can help you pick your right tablet. Therefore, all you need to do now is begin by making a list of what you'll use the tablet for and then keep that in mind as you check through.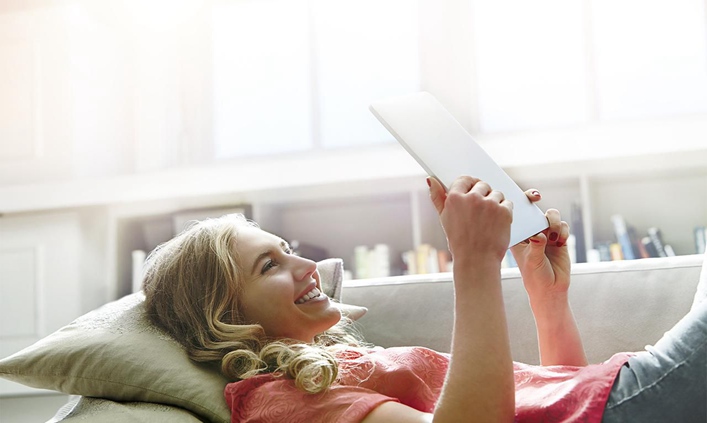 Compare Operating Systems and Choose One
Much like buying a smartphone or a laptop, when it comes to picking up a tablet, after figuring out what you'll use it for, the main decision you need to make is which operating system is suitable for you. The operating systems for tablets are divided into three major camps including Apple's iOS, Google's Android as well as Microsoft's Windows.
As to how to choose the right one, speaking generally, it is based a lot on your currently and regularly used computer and smartphone. If you have already owned a tablet or a smartphone with one of the operating systems, it's recommended that you pick up the same OS for your next or first tablet.
On the one hand, sticking with the same OS especially Android and iOS which run nearly the same across devices enables you to get accustomed to your tablet much quicker and easier. Also, you'll find it much easier to share the hotspot from your mobile 4G smartphone to your mobile 4G-inavailable tablet.
On the other hand, if you regularly enjoy services (iCloud, Google Drive, One Drive, etc.) and have bought an amount of paid apps on one of these operating systems, sticking with the same OS for your tablet is advisable since some of the apps and services are available for all devices with the same OS. That means you don't have to pay for them again when you switch the device.
Of course, it's impractical for you to choose the right operating system for the right tablet simply based on the OS of your regularly used smartphone and laptop. What you also need to do is make comparison of the differences among these three major operating systems and then find out the one that fits your needs best. The following are the differences and the corresponding picking advice.
Apple's iOS
iOS is what powers iPad, the Apple's tablet model. Since it was released in early 2010, the iPad has been dominating the tablet field and has been the must-have items for a great number of individuals. Although Android and Windows tablets are growing gradually in the tablet scene, the iPad is still the indisputable market leader in every way.
The reason why the iPad can take the dominant position lies in its iOS operating system which owns an impressive selection of apps. With the powerful iOS apps store, iPad has the selection of more than 725,000 apps which can meet the needs of almost every user. Besides, as the tablet market leader, iPad is designed and produced in excellent quality.
Picking Advice:
Apps are the main point of owning a tablet. So iOS-powered iPad having large selection of apps may be the good option for you. Of course, if you have other iOS devices or use iTunes service, then the iPad may be the best choice for you.
Google's Android
Android, developed by Google, takes the advantages of owning a robust selection of apps and a huge series of Google services like Google Now, Google Maps, Google Browser, Google Drive, Google Photos and more. Nevertheless, compared with the iOS, Android is less capable of specifically classifying the smartphone apps and the tablet apps. However, its apps are less expensive than those of the iOS.
Picking Advice:
Generally, if you are more apt to enjoying the benefits of Google services, Android is a good choice for your tablet.
Microsoft's Windows
Windows is the comparatively traditional operating system which comes closest to bringing users a conventional computing experience. Compared with iOS and Android, it's significantly weaker in apps selection as well as quality. However, for work, it might be the way to go.
If you're the workaholic and always need to get your work done on your tablet, picking up the tablet powered by Android or the iOS seems inadvisable. This is because manipulating documents and spreadsheets on an iPad or an Android tablet to get your work done needs a paid app (iPad: Quickoffice; Android tablet: Documents To Go 3.0).
Picking Advice:
However, you'll be able to get your work done on the Windows tablet by using the free software like Microsoft Office. Therefore, if you need to always get a lot of your work done on your tablet, the Windows may be the best option.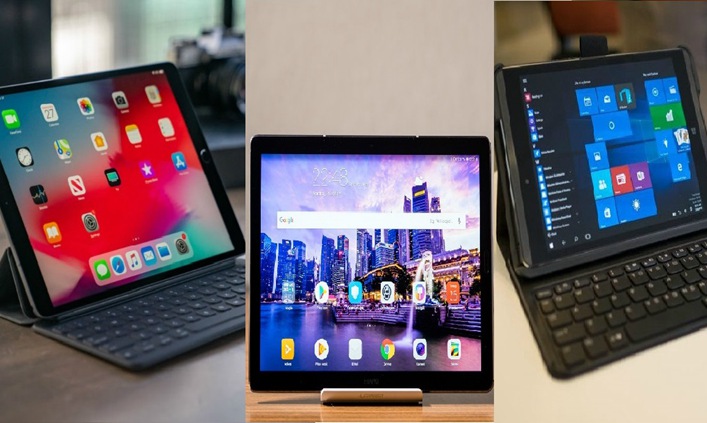 Compare Features and Specs
Now you must have decided to go with an operating system that well fits your needs. Once you've picked up an operating system, your list of tablet choices start to be narrowed to a bit more controllable. Then all you need to do is focus on comparing different features and specs that you want your tablet to power.
Proceeding Speed
Proceeding speed is one of the most important features of electronic devices since it affects the running performance. It's determined by the performance of chip processor. Generally speaking, a quad-core processor can perform better than a dual-core processor. So if you want to run your tablet smoothly especially for gaming, then go for a quad-core one.
Normally, the higher the RAM, the better the proceeding performance. You can know about the performance of a tablet by checking out its RAM. But it's worth noting that iOS devices owning less RAM can perform better than Android devices. Hence, the most efficient way of knowing about the proceeding performance is to read some reviews and benchmarks to know how the tablet really perform.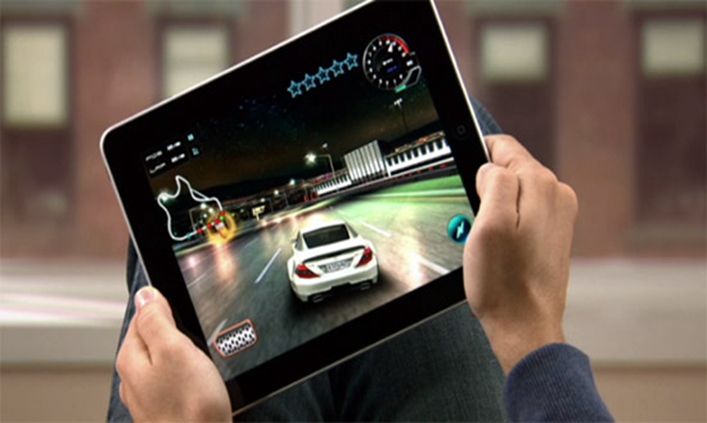 Internet Connectivity
Like smartphone, tablet has two options for Internet connection including WiFi-only tablet model and a data connection (3G and 4G) tablet model. After deciding on an operating system, all you need to do is choose between these two models based on where you plan to use the tablet.
If you'd like to always use it indoor, then the WiFi-only model is enough. You don't have to pay for the added cost for the monthly 3G or 4G mobile data subscription for your tablet. Sometimes when you go out, you can still get access to the Internet by connecting to the public WiFi hotspot or by connecting to the hotspot shared by your smartphone which has a decent data plan.
If you are planning to use your tablet outside, it's recommended that you pay for the monthly data bill (4G is better) for your tablet to get access to the Internet. Of course, there's another way - use a 4G portable WiFi router called MiFi. This gadget enables you to connect all your devices to the Internet. But it also needs you to pay for a mobile data subscription.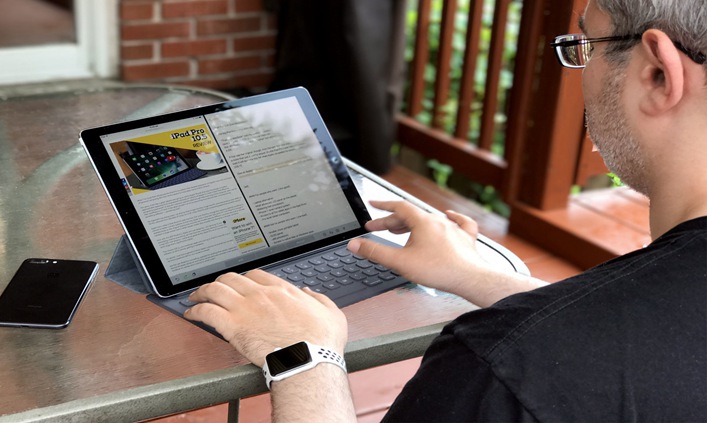 Storage Capacity
Storage capacity is also the basic feature that you should compare for your tablet. There are three major choices of storage for tablets including 16GB, 32GB and 64GB. Generally, picking up larger storage capacity is more advisable even though now there are cloud storage.
Besides, choosing one tablet model which supports the insertion of MicroSD card can expand storage. Android and Windows tablets always support MicroSD card. Anyway, remember to check if the tablet you choose can offer expandable storage.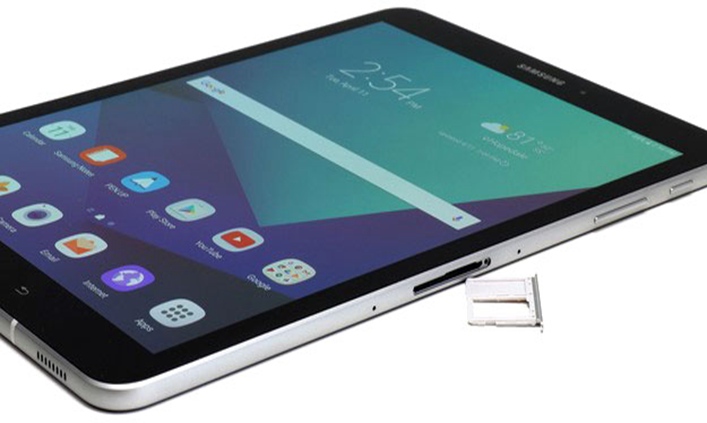 Battery Performance
The difference between a tablet with powerful battery life and a tablet with poor battery life is notable. Hence, remember to select one tablet with comparatively greater battery life which can bring you better tablet using experience.
Camera
Focus on the camera of the tablet especially if you're the selfie enthusiast. Some tablets don't have a front-facing camera while some have such as the iPad. The front camera can be utilized as a Webcam. So it's advisable of you to look at the screen to find whether the tablet has front camera or not. In short, selecting a tablet with both front and rear camera is the best choice.
Add-on Accessories
There are some extra features you may want your tablet to have. If you need to type on your tablet, then you should make sure the tablet you pick has an external keyboard. If you need to do creative work such as drawing and designing on your tablet, make sure the tablet you choose is followed with a stylus pen.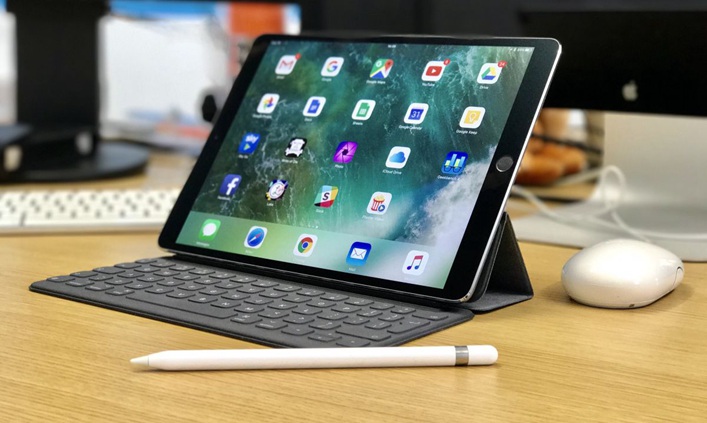 Compare Screen and Outer Design
After settling on the operating system as well as comparing the features and specs, now you must have decided on a favorite or narrowed it down to a few. However, prior to your buying, you should also pay close attention to the screen size & resolution as well as the outer design of the tablet.
As to the tablet screen size, it always ranges from 7 inches to around 10 inches. Larger screens can bring you better viewing experience while smaller ones are easier to carry. But the choice is yours. In addition, you should also focus on the screen resolution of the tablet. Generally, tablets with 1080p (1920×1080 pixels) or higher screen resolution can offer much better viewing effect.
Nevertheless, there's no substitute for reaching your hands on the real tablet to look at and feel it. It's advisable of you to go to the local retail store to try out your favorite or a few different tablets. After that, you'll find it much easier to make your purchasing decision.
Also Read:
Smartphone Display LCD VS OLED: Where Does the Difference Lie in?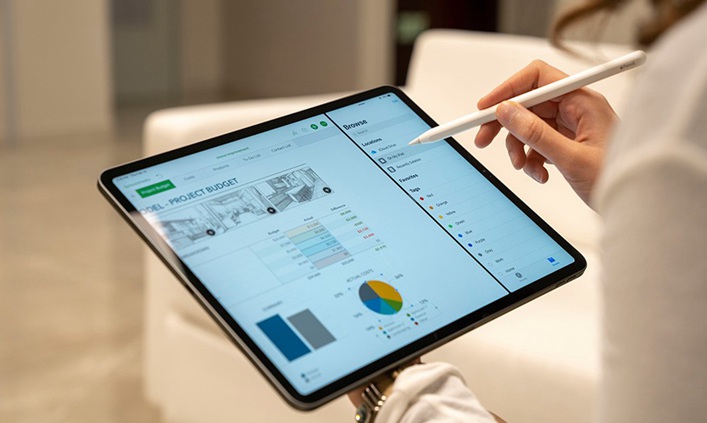 Consider Your Budget
After settling on a favorite or narrowing the tablet options to a few, you need to consider your budget. If your favorite tablet model falls within your budget, without doubt you can buy it directly. However, if you are still entangled with a few options, you need to compare the cost of the tablet itself as well as added costs.
Do you need to pay for the extra money for the monthly data plan to gain 4G access on your tablet? Do you have to pay for expensive apps? The keyboard? The stylus pen? The protective case? The screen protector? How long does the warranty period? All these should be figured out to see whether the tabet is affordable. In short, it's advisable that you pick a tablet that is within your budget and value for the price.
Final Words
Now you must be clear about how to pick the right tablet among innumerous tablet options. Selecting the right tablet is no longer an impossible undertaking. All you need to do is figure out what you'll use the tablet for, choose one operating system, compare features and specs, compare screen and appearance and eventually pick one within your budget. Then you'll be able to pick the right one to use at your will.