Complete Guide: How to Store All Photos for Free on Your Smartphone
By Carrie Tsai, Last Updated: February 26, 2020
Nowadays, we enjoy all the convenience smartphones bring to us at every moment, one of which is a timely photo capturing and storage. However, there are two main problems existing in photo storage on your smartphone. One is limited storage space your phone can only bring. The other is that your photos are easily gone and are almost impossible to recover, especially when your phone gets lost or fails.
Therefore, it's incredible of great necessity and importance to have a backup or even a secondary backup of your photos to the cloud services which grant you a great number of space for perpetual photo storage for free(or paid). Among all the cloud photo services, Google Photos is the perfect one since it offers unlimited photo storage and back-up for completely free while still having other powerful features. Thus, here comes this post which will guide you on how to employ Google Photos to gain free and unlimited storage and back-up for your photos. Just keep reading.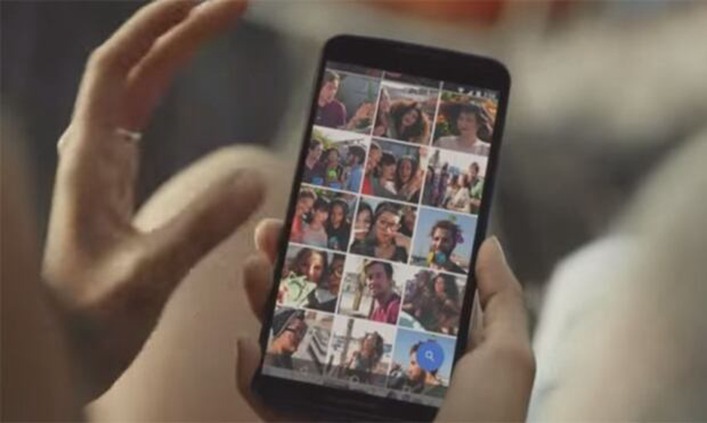 Sign in with Your Google Account
Google Photos is the perfect option for perpetually storing your photos on your smartphone since it's free and has unlimited storage space. More importantly, this platform is available for Android, iPhone, Windows, and Mac via online web browser and app version. It was previously a hidden portion of Google+. But now it's no longer trapped in Google+ and becomes more accessible.
To utilize Google Photos on your smartphone, you need a Google Account which acts as the uploading account of Google Photos app. Therefore, if you still don't have a Google Account, you're in need of setting up one firstly. Of course, if you already have one, just skip this step.
Download and Install Google Photos App on Your Smartphone
After making sure you've set up your Google Account, all you need to do is to download and install Google Photos on your smartphone. Then, you'll be able to get perpetual and unlimited photo storage on Google Photos for free as you want.
Operation:
Step 1: Go to the Play Store on your smartphone to search for Google Photos. But if you cannot find it in the Play Store of your smartphone, you can also download them from Google website.
Step 2: Then on the pop-up interface, click on "+Get" to download and install Google Photos.
Step 3: After that, log in your Google Account on the installed Google Photos App.
Note: If you're Android smartphone users, you may actually already have this app installed on your smartphone. Just pay attention.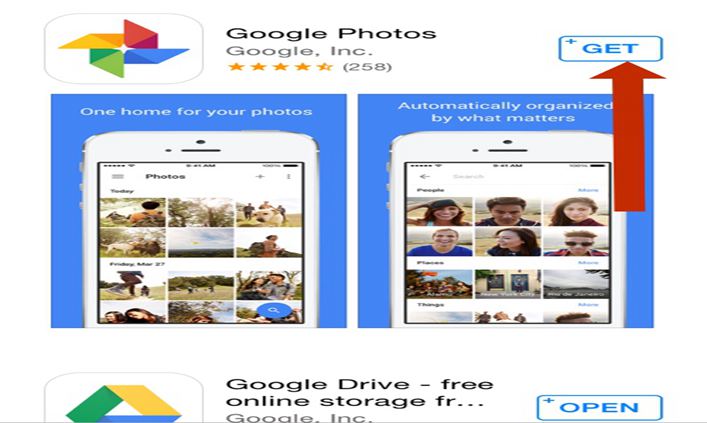 Make Sure You Select "High Quality" for Free Unlimited Storage
Google Photos offers you unlimited photo storage for 100% free only when you use its "High Quality" which is to set compression for your images(all images are resized up to 16 megapixels). Photos up to 16 megapixels are still fairly in great visual quality. Moreover, for videos, those in 1080p resolution or less are able to be stored on Google Photos for free.
Instead, if you select "Original" which makes you upload your photos with the original sizes(uncompressed; photos are over 16 MB), you can only get the first 15GB photo storage for free. Afterwards, if you require more storage space, you need to pay for it additionally.
That is to say, when backing up your photos to Google Photos, make sure you select "High Quality" for getting unlimited and free photo storage.
Operation:
It's very easy to select "High Quality" for your Google Photos. All you need to do is to go to Settings>Back up & Sync>Upload Size.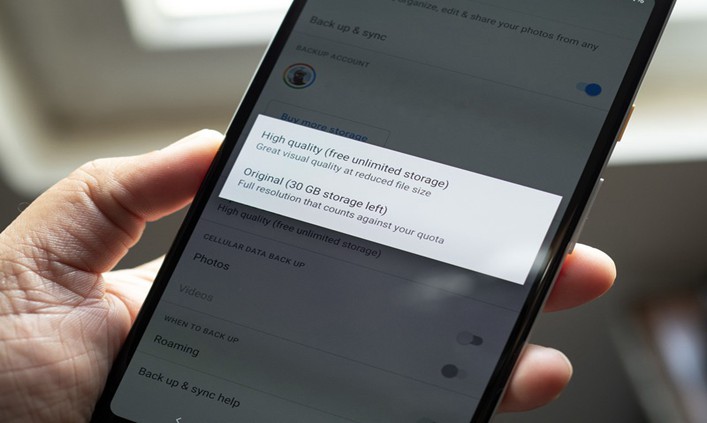 Adjust Different Automatic Back-up Options via "Backup Settings"
For photo storage, the Google Photos is great on the grounds that every photo you take or receive is automatically uploaded and saved. That means you don't need to worry about photo unsaved problem. Moreover, Google Photos also allows you to adjust different automatic backup options via its Backup Settings. You are able to choose to only backup your photos or your videos over WiFi or by using cellular network.
Moreover, if you don't want to backup all of your photos but just many of them, you can tap "Choose folders to back up" to select the folders you want to upload. Furthermore, you can also select to upload only while charging.
Operation:
Step 1: Tap Settings>Back up & Sync.
Step 2: On the"Backup Settings"interface, adjust all the backup options as you want.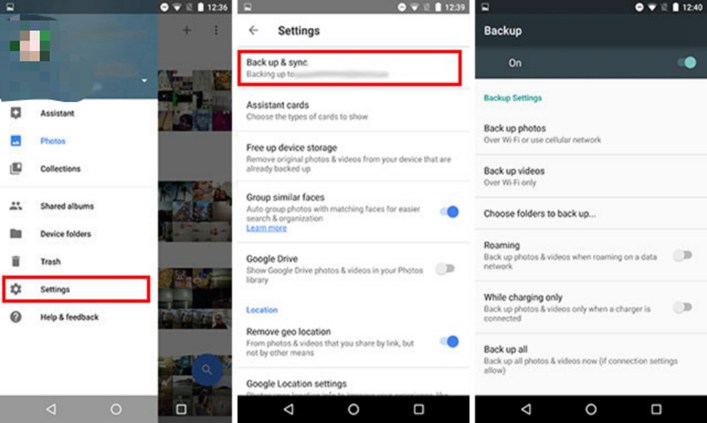 There are Other Powerful Features Google Photos Have
In addition to photo storage, Google Photos also grasps some other powerful features which make it the perfect option for photo services. These features are also useful when backing up your photos to Google Photos.
* Photo Sorting and Searching
One advantage of Google Photos is that it comes with the powerful feature of photo searching and automatic sorting. Once your photos have been uploaded, they are ordered in a list from most recent to oldest. Also, they are automatically analyzed and sorted to different categories such as people, places and things.
After the uploaded photos have been sorted, you're able to use the search bar to find the photos you want by searching for sorted categories. For instance, you can search for "cat" to find photos which Google thinks related to cats. You can also use the search bar to find animals, landmarks and so on.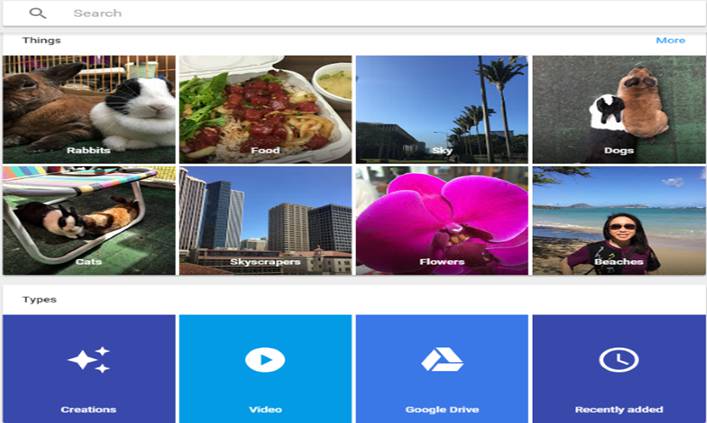 * Photo Editing
When backing up your photos for free unlimited storage, you can also utilize Google Photos to edit your uploaded photos. Within its General Editing function, you can choose to edit Light, Color, Pop and Vignette for your images. In the Filters option, you are able to select different filters for your photos. If you want to easily crop or rotate your photos, you can use the Crop/Rotate/Zoom function.
* Photo Sharing
Google Photos also has great sharing function. Creating shared albums which your photos are added to is an efficient way for you to easily and quickly share your photos with others. You can share your albums with your families or your friends by simply sending the links to them via a simple message, email, social media or any other way.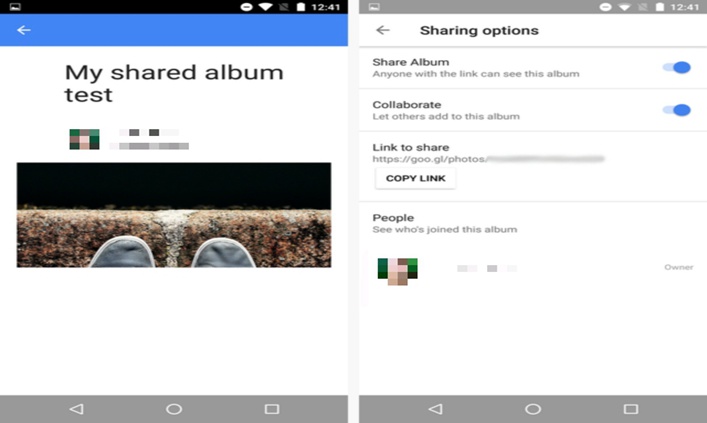 Conclusion
Backing up your photos to cloud services for perpetual storage is an efficient way to keep them secure. By using Google Photos, you can get unlimited photo storage for free while still enjoying other powerful features of it. Now just follow the guide and back up your photos for free.