Are Smartphones with Pop Up Camera Reliable
By Carrie Tsai, Last Updated: June 12, 2020NEW PROD
Nowadays, since smartphones aren't mechanical anymore, phone manufacturers can't wait to look to integrate most of the latest cool technologies into their novel smartphones. One of these techs is pop up camera. As the demand for larger smartphone screens grows rapidly, pop up camera is used by phone manufacturers as the top option to bring out an uninterrupted screen on their smartphones.
This trend of integrating elevating camera into smartphones was started in early 2018 when Vivo Nex, the first-ever phone with pop up front-facing camera, was launched. Since then, many other new smartphones coming with pop up camera have been hitting the smartphone market day by day.
But now the question (you probably want to ask most) is, is it worthwhile to buy one? After all, you cannot make quick buying decision when you haven't known about any of their benefits. Actually, the answer is Yes, definitely. Smartphones with pop up camera are worth buying. Keep reading to find their advantages and to find the primary buying choice (product link).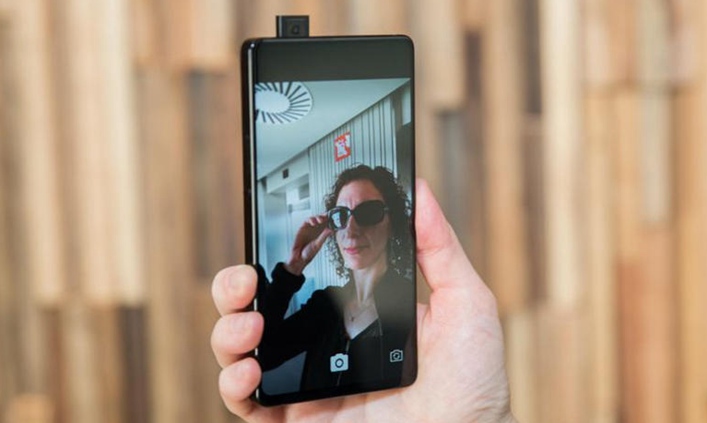 You May Also Take Interest in:
Top 6 Tips for Taking Awesome Photos
Gimbal: See What It is and How It Works
Why We Look More Strange In Selfies Than Reflected In The Mirror
Maximize Smartphone Screen with No Distracting Notch
People always yearn for larger smartphone screen on which they can do typical activities such as navigating social networks, playing games, watching movies and taking awesome pictures and videos with better viewing experience. In fact, for many years, smartphone manufacturers have been shaving away the edges around the screen on their phones by eliminating interrupted bezels.
However, the notch where the front selfie camera places has always existed on displays in order to keep the selfie camera. But in recent years, the emergence of the new cool technology pop up camera has allowed for removing the notch from the smartphone displays to maximize the entire screen while still remaining the front selfie camera.
Pop up camera is a built-in camera at top of smartphones which stays hidden when you don't need it and pops up mechanically when the front camera is switched on. Hence, with this useful technology on smartphones, the notch-trend is on its way out and the uninterrupted full screen has been being delivered.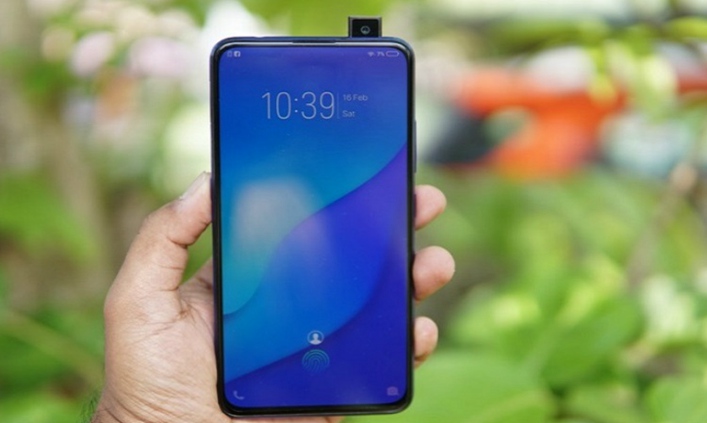 Bring Better Screen Viewing Experience
As mentioned earlier, pop up camera removes the smartphone screen notch which is used to house the front selfie camera, allowing for higher screen-to-body ratios. That said, pop up camera solves the demand for maximizing the entire screen on a smartphone with no distraction of a camera notch or bezel on the edges surrounding the screen.
Without the interruption of the notch or the bezel, smartphones with pop up camera allow users to take advantages of the maximized screen, bringing them better viewing experience. This type of smartphone along with larger screen enables you to watch videos and play games on full screen mode, which leads to more excellent viewing effects such as wider viewing and higher resolution.
In short, in terms of viewing effects, pop-up camera smartphones take the advantage of larger screen with the removal of distracting notch, offering users an overall better viewing experience.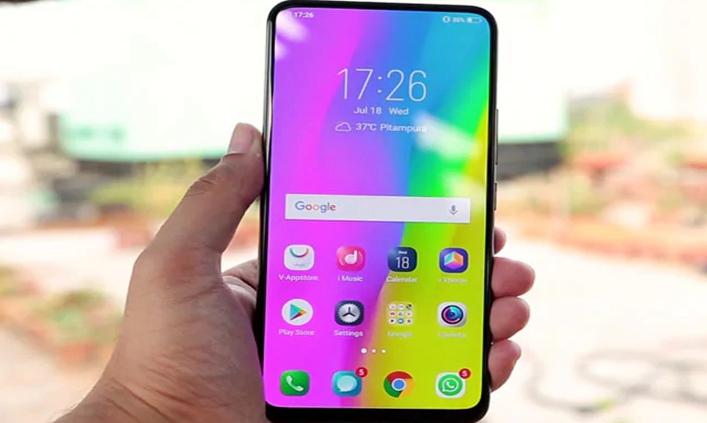 Offer Cool and Awesome Outer Design
In addition to bringing excellent viewing experience, smartphones with pop up camera taking the advantage of maximized screen design with no notch or bezel also give the public a elusive and cool impression.
In the age of pursuing individuality and simplicity, owning a smartphone designed with a novel and cool pop up camera as well as a clean screen can show your personality, giving others an unique, simple and cool impression.
Besides, holding a smartphone with a pop up camera in hand which is a relatively new technology is fashionable, reflecting your fashion and good temperament.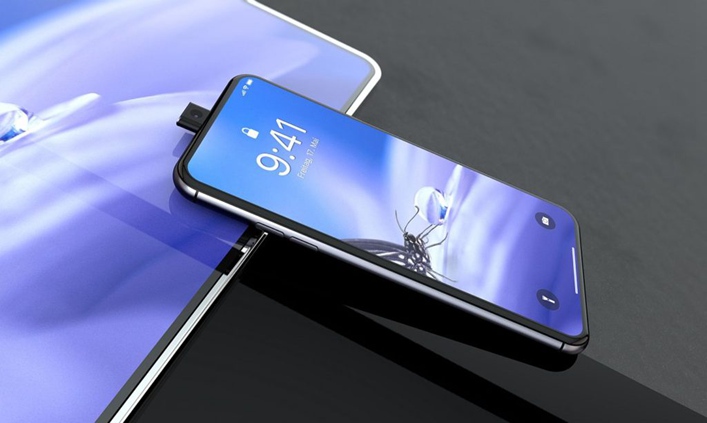 Take Selfies with Higher Quality
The reason why smartphones with the pop up camera are worthwhile to buy also lies in their another benefit: take better quality selfies. With the removal of camera notch, pop up camera smartphones offer larger screens for taking photos and recording videos in the front of the phone, which can lead to high quality selfies.
In addition, the vast majority of the pop-up camera smartphones are equipped with high-pixel pop-up front camera such as 16 MP and 32MP and also support night mode and other AI features, causing high quality selfies.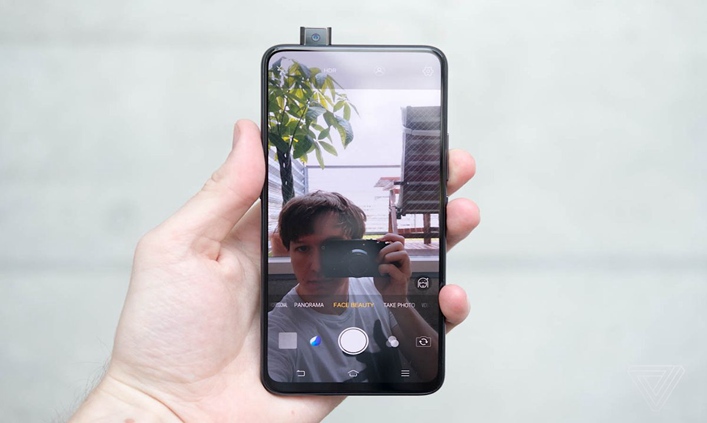 Offer Class Drop Protection
You may also worry about the breaking of the pop up camera during sudden drop of the smartphone. No need to fret. The vast majority of the pop-up cameras on smartphones have class drop protection mechanism.
This mechanism makes the pop up camera to retract automatically during a sudden drop of the smartphone, protecting it from breaking or any other damage. That being said, in terms of durability, pop up camera smartphones are durable and cannot be easily damaged, making them worthy of being purchased.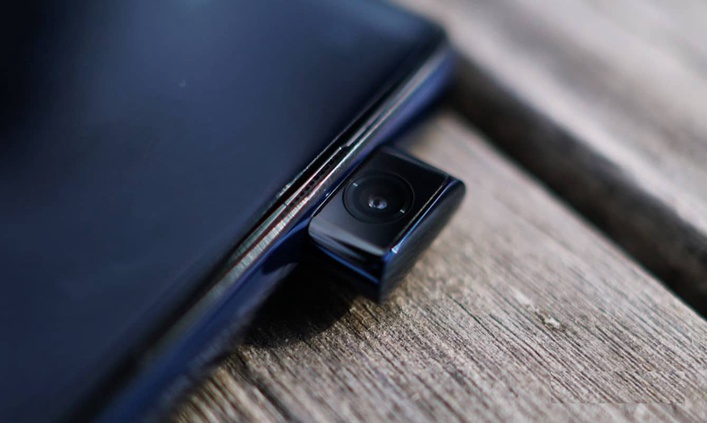 Pop up Camera Smartphones Are Getting Cheaper
So far, you must have already been charmed by smartphones with pop up camera. Indeed, they are powered with many advantageous features like offering larger screen, bringing better viewing experience and cool design, taking high-quality selfies as well as providing class drop protection, making them worth buying.
Nevertheless, you may also hesitate about buying one since you don't know whether the price is affordable or not. In fact, the prices of the vast majority of smartphones with pop up camera in the current market are affordable and are getting cheaper.
Since early 2018 when Vivo Nex, the first pop-up camera smartphone was rolled out, pop up cameras with full-screen display have been applied in many flagships and other third-party manufacturing smartphones, which leads to large-scale production as well as peer competition. This makes the manufacturing cost become lower, causing the price to become cheaper.
In short, with advantageous features but in affordable prices, smartphones coming with pop up camera are certainly worth buying. Now you must want to buy one to enjoy better viewing effects on full screen and to take high-quality selfies. Here we recommend you to buy our F1 (product link) which is in a super-cheap price to enjoy all the above benefits.
Our F1 (product link) is a high-level full screen smartphone coming with a pop-up front camera in a super-cheap price. Like the normal pop-up camera smartphones, it delivers an uninterrupted full-view screen where you can enjoy better viewing experience without any notch or bezel. Besides, it houses a 6.53 inch FHD (2340*1080 pixels) full lamination display, which makes it look beautiful, impressive as well as amazing.
When it comes to the cameras, this handset is much more impressive since it's powered with 16MP pop up front camera plus 16MP triple set of rear cameras. Its high-pixel pop up front camera allows you to take selfies with high quality. As to its triple rear camera system, it's involved with primary camera sensors coupled with a powerful Incell 10 touch lens, leading to high-quality pictures and videos.
Other than that, the handset has gone the extra mile to make itself special. It also comes with the finger print scanner technology which allows for securing your privacy on your smartphone. By simply touching your finger on the display, you can easily unlock the phone.
Also, this pop up camera smartphone owns a 4,000mAh non-removable battery which supports running the phone all day. Another powerful advantage of this handset is that it supports fast charging along with a 2A quick charger. You are able to charge your phone within 30 minutes.
F1 Specs:
Display: 6.53inch, LCD
SoC: MTK6771 P60 Octa Core
RAM: 4GB
ROM: 64GB
Three Rear Cameras: 16MP+VGA+VGA
Pop Up Front camera: 16MP
Battery: 4,000mAh
OS: Android 10.0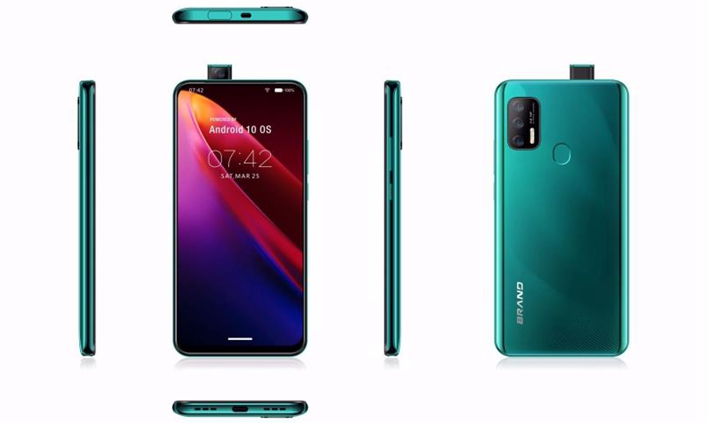 Conclusion
With the advantageous features of offering full-view screen and cool design, bringing better viewing experience, taking high-quality pictures and videos and having affordable prices, smartphones with pop up camera are here to stay and are going forward as the best choice to make consumers enjoy full smartphone screen experience.
It's, indeed, worthwhile to buy one to enjoy all the benefits it can offer to you. If you decide to buy one, try our F1 (product link) which is the primary choice for pop up camera. It's powered with all the advantages a pop-up camera smartphone should have plus other powerful features which make it special.