Gimbal: See What It is and How It Works
By Carrie Tsai, Last Updated: February 04, 2020
Nowadays, especially for amateur photographers, we can easily take photos or videos by our mobile phone camera. However, there are still many problems we face when capturing with mobile phone camera such as blurry or unstable footage. In order to solve the problem, here comes the gimbal. You may have already seen this new camera technology or have enjoyed a pretty video taken with one. Nevertheless, it can be also sure that you hardly know anything about it.
There comes no questioning that the gimbal is an impressive new camera technology which can make your shots a whole lot better. However, what is the gimbal on earth? What is its purpose? How does it work? Which gimbal stabilizer is the ideal one? Take it easy. All the answers can be found in the following.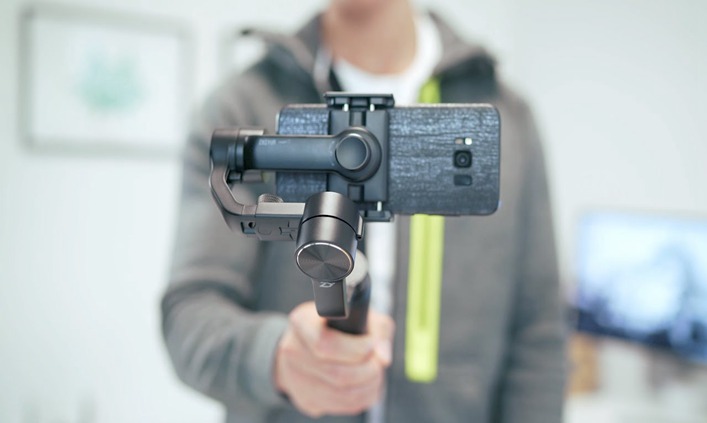 What is Gimbal?
A gimbal can be described as a pivoted point that allows an object to rotate along at least one axis. It is mostly used for capturing and shooting incredible images and videos with handheld video camera. The purpose of the gimbal is to keep the camera which is mounted on it level and stabilized, making smooth image and video footage while on the move. In other words, it is a incredibly useful tool to eliminate blurry or shaky footage while shooting with your camera.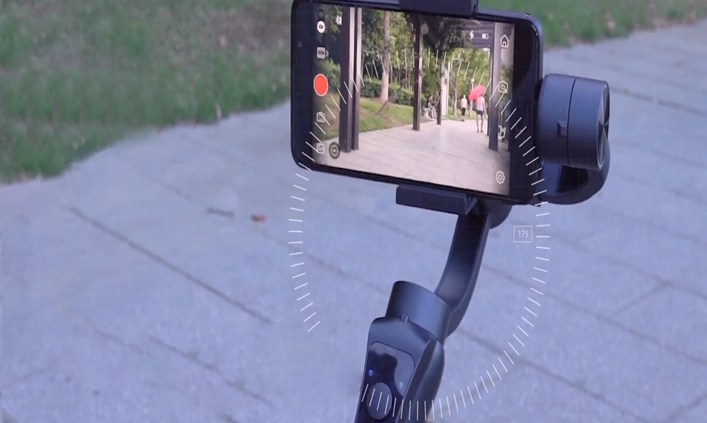 How Does A Gimbal Work?
Normally in the light of the number of axes, the gimbal can be divided into three types including one axis, two axes and three axes. The most commonly used type is the gimbal that comes with 3 axes. This 3 axes gimbal means on a gimbal there are three concentric circles linked to each other vertically at two points. It enables a camera set up upon it to be independent of the movement of its holding. But how does a 3 axes gimbal keep stability of your mobile phone or your camera during action shots? The following is how it works:
First of all, let's have a clear picture of the different functions of the 3 axes on a gimbal. As the following picture shows, the 3 axes are identified as tilt, pan as well as roll. The tilt, also called pitch, is in charge of the up and down movement of an object. The axis allows for shooting objects by left to right movement is called pan(i.e., yaw). It also means one can make shots while moving horizontally. The last axis is the roll which refers to front and back movement.
These 3 axes in a gimbal ensure that a camera's motion is kept at a level position by moving around to counteract external movements. The reason why a gimbal can cancel out external motions lies in its complex system of electronics, sensors and motors. A 3 axis gimbal has 3 motors each independently in charge of the three different axes around the camera. It has also 3 sensors placed on the 3 axes. The sensors are to detect and measure bumps, shakes and jolts. As there are any changes or errors happened on these 3 axes, the sensors will record and output them immediately to the processor. And the processor will instruct the electric brushless motors to instantly counteract the motions. All these activities make the camera balanced and level, leading to awesome and amazing footage.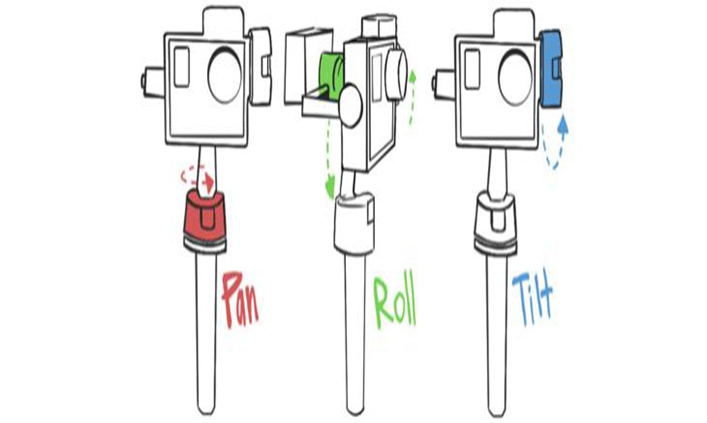 Why to Use Gimbals on cameras
Gimbal stabilizers are now the portable camera accessories and have been being used by a great number of amateur photographers for shooting with mobile devices. Why? This is attributed to their advantages:
Make Handheld Camera Shots Shake-Free
As is mentioned earlier, gimbals are propitious to keep the camera mounted on it level and stabilized while on the move, resulting in elegant and awesome footage. This is the critical reason why gimbals are now being widely used on camera stabilizers. After all, intelligent sensors and electric brushless motors make gimbals the very powerful tools to eliminate camera shake and in turn capture good-looking images and shoot silky smooth videos. That is, the gimbal can be regarded as a digital miniature stabilizer which owns the ability to detect sophisticated motions and make distinction between intentional movements and unwanted camera shake.
In addition, prior to the emergence of the gimbal, moving mobile phone camera shooting has to be made by holding the camera in hand to move around, which can easily cause camera shake. But now in virtue of gimbals, phone camera operators can find it easier to avoid shaky footage since gimbals can keep the camera stabilized automatically. Moreover, gimbals are designed to be fairly lightweight, which can also eliminate basic camera shake.
Moreover, The good thing about them is that they're fairly lightweight compared to major motion picture stabilizers. They'll demand less of you and really help with basic camera shake.
Provide A Variety of Different Motions
A gimbal provides various different movement tools and camera modes for shooting. This allows photographers and videographers to take wonderful shots in more different ways. Also, with the help of different motions tools, they can shoot shots without wasting much time and energy since they can move their cameras easily in different ways.
Make the Operation of the Camera More Comfortable
Compared to major motion camera stabilizers, gimbal is fairly lightweight, which leaves you with comfortable camera operation experience. Moreover, the lightweight of a gimbal also brings you more freedom to move the camera at your will.
Recommendation: The Ideal Gimbal Stabilizer - S5 Gimbal
S5 Gimbal is a powerful 3-axis handheld bluetooth gimbal stabilizer which can be used perfectly for your mobile phone as well as your action camera. It is embraced with a wide variety of useful features which allow one to capture awesome footages. Some are extra features which aren't available to other gimbal stabilizers.
Click here to Enjoy S5 Gimbal Video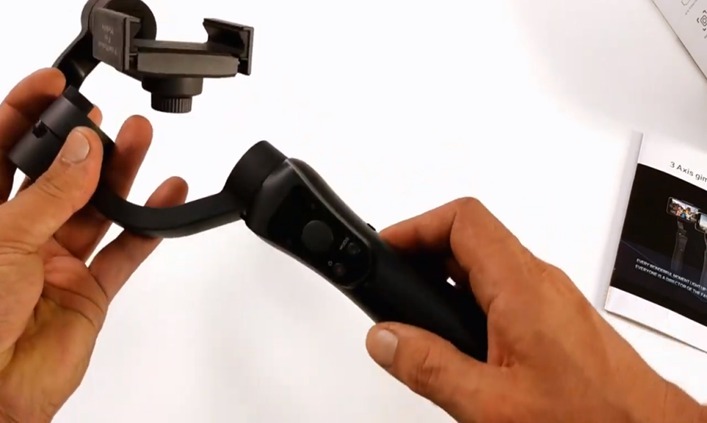 Why Choose S5 Gimbal Stabilizer
* Light Weight and Durable
We all want our gimbals to be light-weighted since they have to carry with us during the shooting. The weight of S5 Gimbal is only 0.4600 kg, which makes it easy to carry. Moreover, it's durable and stable since it's made with hard polymer composite material.
* Time-Lapse Photography
Different from other gimbal stabilizers, S5 Gimbal supports time-lapse photography which is a technique taking a sequence of frames at set intervals to record changes taking place slowly over time. That is, When played at normal speed, time appears to be moving faster. This feature can make you capture any footage clearly.
* Face Recognition
S5 Gimbal also support face recognition, which also makes it different from other gimbal stabilizers. Face recognition allows the camera to identify human faces automatically.
* Object Lock Tracking
Object lock tracking is another powerful feature of the S5 Gimbal. By this feature, the camera can pinpoint targets accurately while freeing your hands.
* Panoramic Shooting
S5 Gimbal owns another awesome feature called panoramic shooting. Panoramic shooting, also named wide format photography, is a special shooting technique that stitches multiple images from the same camera together to one panoramic photo. This feature is powerful on the grounds that it can make the images more animated and attractive.
Conclusion
Now you must be clear about what gimbal is. Gimbal is a new camera accessory with powerful features. If you take interest and would like to try one, S5 Gimbal is the ideal choice with many extra features. It is worth having a try.