Top 7 Best PS4 Games for 2020: All Are Worth Playing
By Carrie Tsai, Last Updated: September 08, 2020NEW PROD
In today's console combats, PS4, short for PlayStation 4, has been undoubtedly sitting stably atop the throne. From survival horror, pensive and surreal experiences, action-packed epics to open world, the Sony's PS4 gaming machine has built up one of the best catalogues of games across every possible class.
It's hard to believe that the PS4 has been the best-selling gaming platform since 2013 and so far has amassed such an incredible rich library containing a great number of game titles. But this is the truth. Whether you'd like to play exciting single-player adventures, multiplayer combats or cooperative advances, the PS4 platform can provide you with a game that can well meet your needs.
By the end of 2020, Sony will replace the PS4 with a new version named PS5, short for PlayStation 5. Afraid that the PS4 games cannot be played on the new PS5? Don't be fretful, though. The fact is that the vast majority of PS4 games can still be run and played on the new console model due to all-pervading backwards compatibility. Hence, you can just play these PS4 games now or save them to play on Sony's new console.
However, the question is how to discover the best PS4 games from a rich library containing thousands of games? Well, with so many choices to explore, this article compiles the definite list of the top 7 best PS4 games for you to check out. Also, it will provide you with several excellent PS4 gaming headset options which can lead to immersive and lifelike gaming experience. Just keep reading and then you're able to play the best PS4 games while enjoying immersive gaming experience.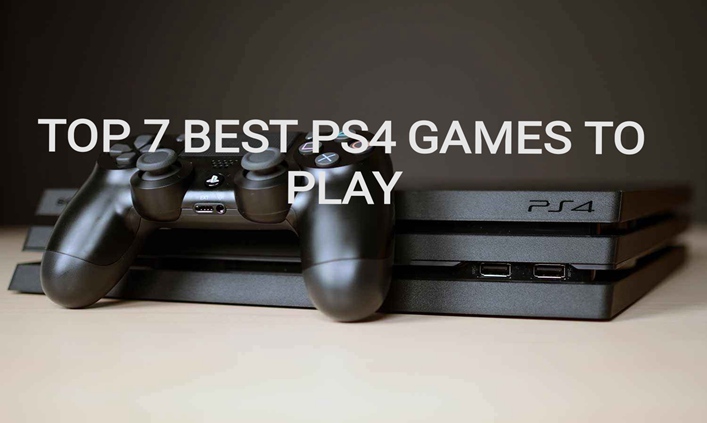 Also Read:
Gaming Headset VS Headphones: How to Choose for PC Gaming
Asus ROG Phone 3: Born for Optimal Mobile Gaming Experience
How to Connect Your Bluetooth Headset to Nintendo Switch
Headphones VS Earbuds: What's the Difference and How to Choose
Best Survival Horror PS4 Game - Resident Evil 2 Remake
Resident Evil 2 Remake is Capcom's remake of the 1998's well-received Resident Evil 2, a typical survival-horror game combining survival-horror, puzzle, adventure and combat elements.
By translating the 1998 classic onto modern hardware and updates, the new remake makes great improvements in control and offers new features such as intense gunplay, tight horrors and scores of rewarding chances to replay the game, making itself the survival-horror triumph PS4 game so far.
Although it tells the same main story of the 1998's, the current Resident Evil 2 offers a brand-new survival-horror experience with entirely reset characters, surroundings, combat and communications. This PS4 game is the impeccable culmination of everything about absolutely intensified horror, unknown threat and best-in-class terrific visual and sound effects, making it the must-play for anyone who are pursuing for terror, thrills and adventures.
Recommended Reason
* Tight and terrifying
* Intense and responsive gunplay
* Best-in-class visual and sound effects
* Absolutely terrifying voice effects
* Clever puzzles and unlockables
Specs and Price
Release Date: January 25, 2019
Developer: Capcom
Genre: Survival Horror
Price: $21.74 from Amazon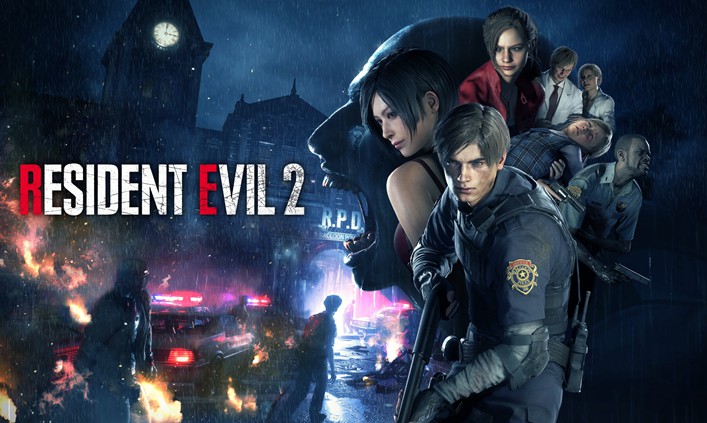 Best Narrative PS4 Game - The Last of Us Part 2
The Last of Us Part 2 is Naughty Dog's short sequel and continues the new adventure and emotional roller coaster of the story of Ellie and Joel who take on a miserable tale of revenge. What makes this PS4 game distinctive is its combination of brutal violence and engaging emotional storylines of all time.
This game makes full use of subversive and harrowing narrative to show an emotional story with interesting twists and turns and offers a larger world with absurdly ambitious combat, stealth and exploration. The story of Ellie and the tales around her are touching and mighty. Besides, it's powered with gorgeous graphics and movable voice acting. All these make The Last of Us Part 2 one of the best PS4 games that are worth playing. Every PS4 console user should have a try. You won't regret it.
Recommended Reason
* Touching and nuanced story and tales
* Absurdly ambitious and satisfying combat
* Gorgeous graphics and moving voice acting
Specs and Price
Release Date: June 19, 2020
Developer: Naughty Dog
Genre: Action
Price: $45.99 from Amazon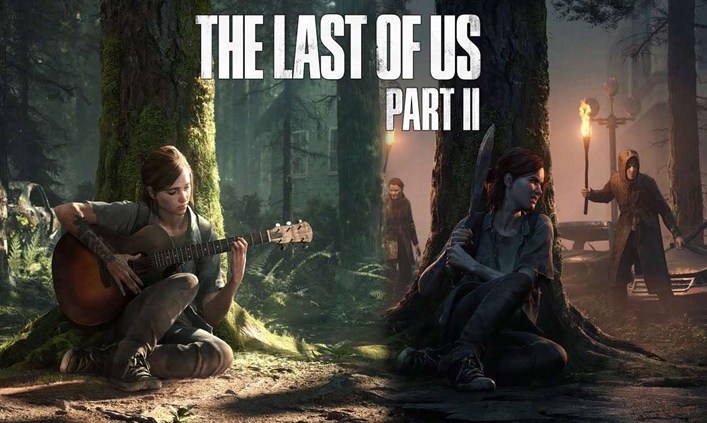 Best Superhero PS4 Game - Spider-Man
Marvel's Spider-Man for PS4 is the excellent combination of Insomniac's throw of the original story of the most iconic superhero Spider-Man and a new spin on beloved Spidey friends and foes. This PS4 game features an explorable open-world New York City with a distinctively narrative Spider-Man storyline.
Swinging from skyscraper to skyscraper through a vast and open-world New York city with innumerous landmarks and cityscape using Spider-Man's thrilling web-slinging system is just one of the capabilities that make the game stand out.
This PS4 game also features optional challenges for unlocking plenty of cool Spider-Man suits, fast-paced and satisfying combat as well as gorgeous graphics. You can even capture the New York city's great landmarks during the gameplay. Hence, it's not hard to see why Marvel's Spider-Man is one of the best Ps4 games you can buy and play. Definitely don't miss this game especially if you're the fan of the superhero Spider-Man.
Recommended Reason
* Incredible city travelling and scalping
* Fast-paced, finely-tuned and satisfying combats
* Swinging, punching and dodging actions
* A list of massive unlocking Spider-Man suits
* Fan service
Specs and Price
Developer: Insomniac Games
Genre: Superhero
Price: $25.50 from Amazon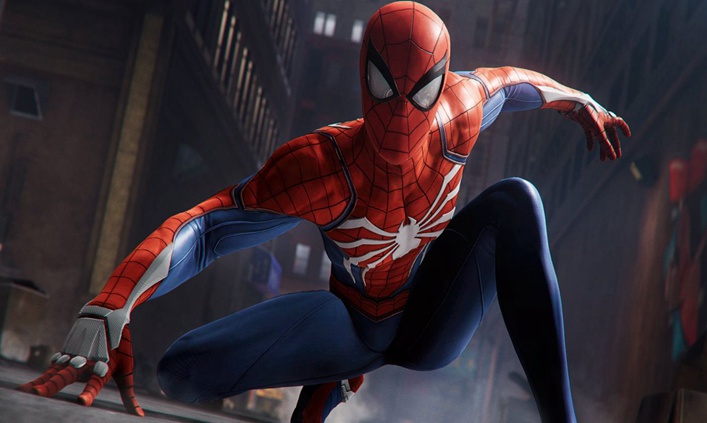 Best Adventure PS4 Game - God of War
God of War, the exclusive franchise to the PS4 platform, is the reboot of the original God of War. This game translates the previous tired entries into a more grounded and truly breathtaking adventure that breaks down the character of Kratos and transforms him into a more sympathetic and beloved hero, emphasizing his devotion to his adolescent son Atreus.
As the best adventure PS4 game, it's filled with massive strategic combats, sophisticated weapons, attack abilities and breathtaking moments. Best of all, the game removes the linear structure of the previous games and uses the more unlimited Metroidvania-style which is so prevailing in action games today.
In short, it's a new adventure for a beloved storyline. Therefore, God of War is absolutely one of the most impressive games for the PS4 platform and is easily one of the best PS4 games that are worth buying and playing. If you have a PS4 console, you can't miss this game.
Recommended Reason
* A bold new direction for a beloved series
* Most satisfying combat and character upgrades
* Zero load interfaces
* Substantial gameplay
* Touching father & son tale
Specs and Price
Developer: Sony Santa Monica
Genre: Action-adventure
Price: $14.95 from Amazon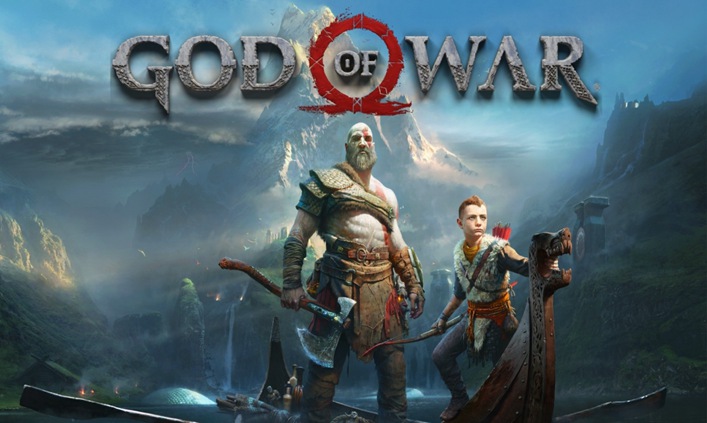 Best RPG PS4 Game - Final Fantasy 7 Remake
Final Fantasy 7 Remake is a brave departure and faithful feeling of the original beloved Final Fantasy 7 tale and combines the original tale with a modern combat system, smart action, MMO mode as well as RPG gameplay. By marrying the aged beloved tale with the modern PS4 console, this game sets a new benchmark for real-time combat and character progressions while retelling the beloved tales in majestic fashion.
Moreover, with fantastic role-playing characters, locations and atmospheres and the reinvented challenging and rewarding combat system, it's not hard to see why it can be the finest RPG PS4 game in recent memory. Whether as a PS4 console owner or as a Final Fantasy fan, you shouldn't miss this must-play PS4 game.
Recommended Reason
* A wonderful retelling of the original beloved series tale
* Fantastic and gorgeous characters, locations and narratives
* Challenging and rewarding combat system
* Available for both new hands and veterans
Specs and Price
Release Date: April 10, 2020
Developer: Square Enix
Genre: RPG
Price: $114.68 from Amazon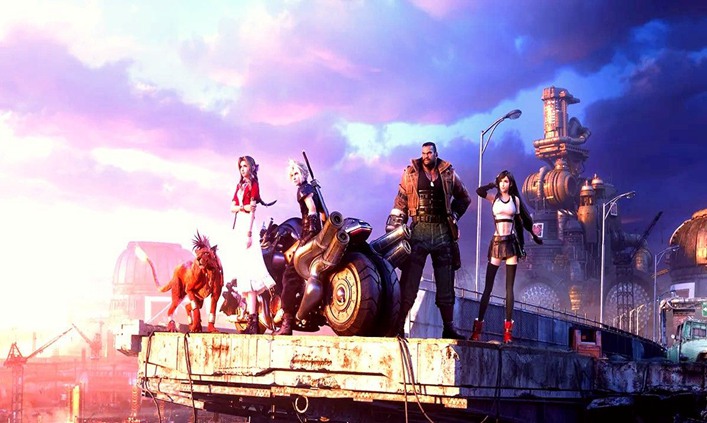 Best Open World PS4 game - Ghost of Tsushima
Ghost of Tsushima is a third-person open-world action-stealth game based on the real 13th-century history developed by Sucker Punch exclusive for the PS4 platform. This game centers on the leading character Jin Sakai, a samurai who who fights against the Mongols during a Mongol invasion of Japan in the late 13th century.
Despite the familiar design with other similar open-world adventure games, the Ghost of Tsushima outperforms other games in the genre thanks to its incredible swordfighting and its thoroughly decent and excellent samurai story telling about honor, duty and sacrifice.
Of course, the story alone is just one of the great things that make it one of the best PS4 games to play. It also features excellent graphics, a completely fantastic and superlative combat system as well as a cool character progression system. The combat isn't traditionally simple but thoughtfully smart and clever with plenty of techniques, gadgets, weapons and strategies to use. In short, this PS4 game is the one you can't miss.
Recommended Reason
* Open-world design
* Action/stealth
* Excellent samurai story with honor, duty and sacrifice
* Superlative combat system
* Cool character customization and progression system
Specs and Price
Release Date: July 17, 2020
Developer: Sucker Punch
Genre: Open world
Price: $54.98 from Amazon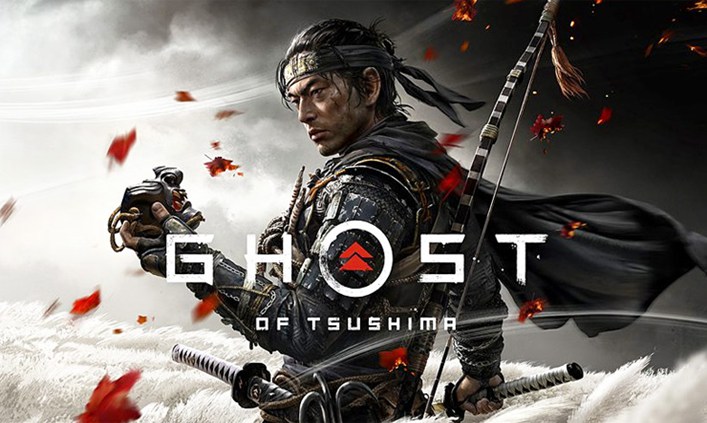 Best Relaxing PS4 Game - Journey
Journey, also called Journey To The Savage Planet, is the kind of game to play when you simply want to relax yourself. With action and adventure games out of the way, this game is way on the other side of the scope.
With nice art and zen-like mode, it offers you casual and kick-back gaming experience without intense combat and brutal violence. It's the notable difference from other games that makes it one of the best PS4 games in recent memory. So if you'd just like to play a game on your PS4 console for kicking back, this game is definitely suitable for you.
Recommended Reason
* Casual and relaxing
* Nice art and zen-like gameplay
* Free of high-energy combat
Specs and Price
Release Date: January 28, 2020
Genre: PSN
Price: $18.31 from Amazon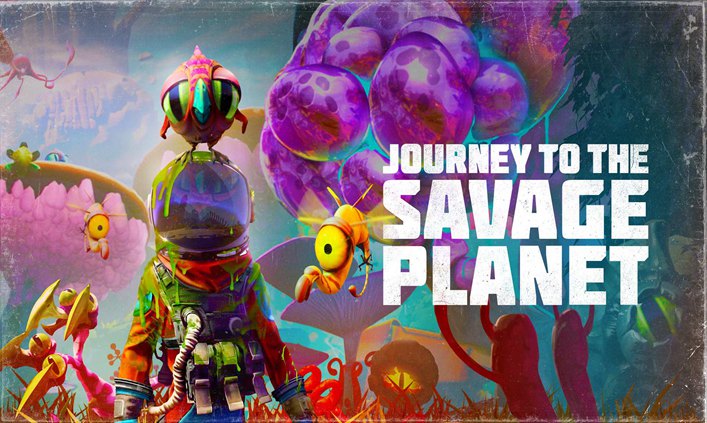 The best PS4 games skew toward scores of different genres such as action, adventure, superhero, narrative story-telling, open-world and casual gameplay. How to select the best ones for yourself to play all boils down to your personal preferences.
But the above top 7 best PS4 games in different genres are worth buying and playing since they are the best ones in the definite genres. The most advisable option for you may be to build your own PS4 game library and play these games right now or play them on the upcoming PS5 console.
Well, without gaming headset, immersive gaming experience is incomplete. That said, the best PS4 games are best played with PS4 gaming headset. Don't fret if you still haven't own a PS4 gaming headset. The following are our several top picks of PS4 gaming headset to give you immersive and lifelike PS4 gaming experience.
PS4 Gaming Headsets for Immersive and Lifelike Gaming Experience - Model WV725, Model WV7100 and WV710L
Whether for pro gamers or for casual game lovers, our model WV725, model WV7100 and model WV710L gaming headsets are incredibly powerful and excellent to use with gameplay. It supports using on many gaming platforms such as the PS4, the XBOX ONE and the SWITCH, making it versatile and flexible.
In terms of design, they are definitely suitable for playing with the best PS4 games since they are sleek and cool in appearance. The model WV710L is also powered with colorful LED light sound design, which makes it gamer-type. Also, you don't have to worry about long-time wearing fatigue for that the two models are both comfortable to wear on the ears for a very long time.
For the sound quality, these three models allow for more immersive and outstanding PS4 gaming experience with their capabilities to offer surround sound which is capable of helping the player to accurately position the source of the enemy. Besides, the good audio output, 40mm drivers and the wide 20hz-20khz frequency response range also guarantee the finest audio effects, leading to the immersive PS4 gaming experience.
As to the plug, the model WV7100 supports 3.5mm headphone plug while the WV710L comes with both the 3.5mm headphone plug and the USB plug. But anyway, both of them are compatible with PS4 console. As a PS4 gaming headset, the three models are durable with good product quality.
More importantly, with a great number of powerful features, they are still super cheap. Such gaming headsets are incredibly the excellent choices that the best PS4 games should play with for the best gaming experience.
Headset: ABS+PP
Speaker: 40mm32
Frequency response: 20hz-20khz
Output power :5mw
Microphone sensitivity: -42db +/ -3db
Length of wire :1.2m
Plug :3.5mm+USB
Cable box: volume + microphone switch
Price: $3.58
WV7100
Headset: ABS+PP
Speaker: 40mm32
Frequency response: 20hz-20khz
Output power :5mw
Microphone sensitivity: -42db +/ -3db
Length of wire :1.2m
Plug :3.5mm
Cable box: volume + microphone switch
Price: $4.24
WV710L
Headset: ABS+PP
Speaker: 40mm32
Frequency response: 20hz-20khz
Output power :5mw
Microphone sensitivity: -42db +/ -3db
Length of wire :1.2m
Plug :3.5mm+USB
Cable box: volume + microphone switch
Price: $4.91
Final Verdict
The PS4 has been the most powerful leap in this generation's console wars due to its rich library of massive games across every possible genres. Although the PS5 will launch by the end of 2020 to replace the predecessor, thanks to the widespread backward compatibility, many of the PS4 games will still be playable on the PS5 console.
The above meticulously selected top 7 best PS4 games from different genres are worth buying and playing. You can pick the ones based on your personal preferences to play right now or save them to play on the upcoming new-generation console. Besides, they are best played with the powerful PS4 gaming headset. You can pick our powerful and affordable Model WV725, model WV7100 or WV710L PS4 gaming headset to achieve immersive PS4 gaming experience.