Haptic Touch: Tips for Using 3D Touch on iPhone
By Carrie Tsai, Last Updated: July 10, 2020TIPS
If you are an IOS system user, you must have heard about this function: 3D Touch. What can you know other than "Peek and Pop" gestures that 3D Touch‌ supports, find it out on today's article?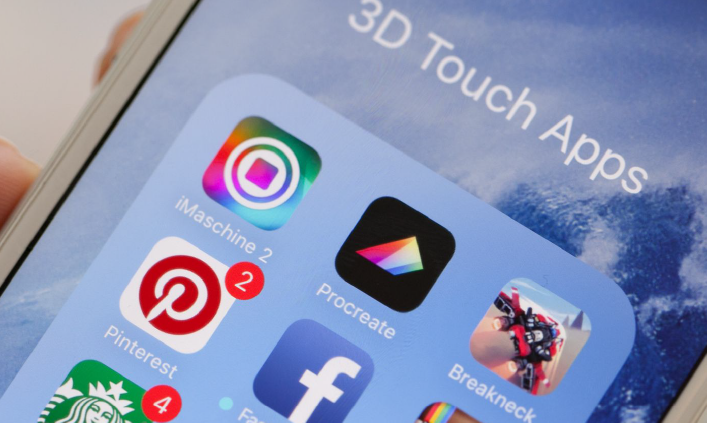 What Is the 3D Touch
3D Touch is called a new generation of multi-touch technology by Apple. It has attracted a lot of attention since its debut on September 15th. Based on the Force Touch previously used on the Apple Watch, 3D Touch can sense different pressures of the screen and start the operation function.
3D Touch offers different interactive levels to standard glass screens by recognizing users' force as well as gestures. For you who don't know much about it, there are two kinds of normal functions that 3D Touch provides: Peek and Pop, allowing you to operate your phone in addition to normal clicks and long press on the screen.
More details would be introduced in today's article.
Article Related:
Explored: Why Won't iPhone 12 Come with Free EarPods
Peek and pop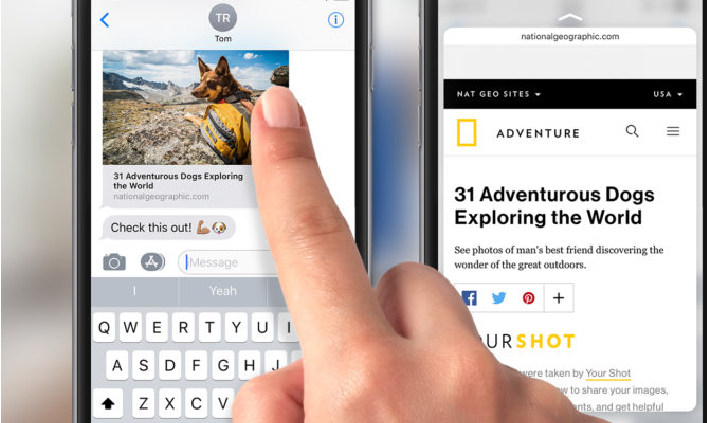 3D Touch‌ supports multiple levels of pressure, so you could have a softer press do one thing and a harder press do another thing. As an example, Apple used multiple pressure levels for "Peek and Pop" gestures.
You can try to understand it in this way: Peek and pop allow for exactly what it suggests: peeking at selected notifications through a pop-up screen without needing to open the specific app.
Not only a simple preview that it provides but also a few options would be presented depending on which app the notification came from if you pressed and held notifications. This feature is greatly put into use on iMessage, allowing you to read the message in a pop-up screen and reply.
Friendly reminder that you can call up the special effects option of "Bubble/Screen" by continuing to press the arrow pointing up on the right. Users can press lightly for a peek of the content while continuing to press more firmly will go into the content.
Besides, you can experience a lot of this feature in your e-Mail box. for instance, you can make good use of the 3D Touch features by pressing lightly to have a glance at the email content and can go back to the full list of emails if releases it. When pressing deeper to glance at a specific email in the pop up mode, you'll be taken into the message where you will have access to all the actions you would have had if you had entered the Mail app and specific email manually.
Messages are another good example where Peek and pop function is of great use, where messages received with a time, date, flight number or web address will be automatically highlighted the respective event by underlining it.
Here are examples of how it works specifically. Under the function of Peek and pop, with info from the messages, your calendar would be pull up by a light press of the event or go to the incoming flight time.
What's more, on a ‌3D Touch‌ device, you were able "Peek" into a web link to see a preview, and then press harder to pop into it and open it up in Safari.
Thence, what other shortcuts are available for 3D Touch?
Quick access to apps from the home screen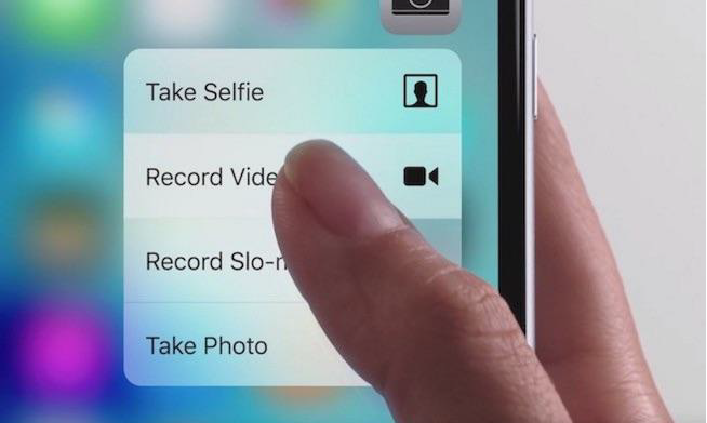 Quicker access to various app actions from the home screen provides more convenience. Although not all apps offer compatibility with 3D Touch, there are many more now than when 3D Touch first appeared.
Pressing and holding a compatible app's icon on the home screen will pull up a menu, allowing you to perform various tasks without having to open the app. Examples for your imagination: pressing and holding the camera app will allow you to launch the selfie camera rather than the main snapper, while Maps will offer the option to have your destination marked or make your location sent.
Press and hold Instagram and you'll get the option of Camera, writing a new post, viewing activity, or direct, while you'll get the choices of making or receiving a payment, scanning, and showing your QR Code when it comes to WeChat.
Options listed out when press and hold come differently to respective apps. Some apps offer more options than others in the pop up menu, including the option to add a widget to the screen to the left of the home screen.
You can also use 3D Touch to jump between apps rather than double-tapping the home button. Apply a little bit of pressure to the screen edge and you can swipe across between apps.
iPhone 11, iOS 13 Cancel 3D Touch Function
However, many netizens think that this function is quite tasteless, after all, the function of "pressing hard" is rarely used in operation; and in iOS 13, Apple also puts many functions that require "pressing hard" to call out, with "long press" "replaced. Taking the desktop icon in the previous example as an example, in iOS 13, as long as long press and hold, you can call out the menu, and continue to press and hold will become a rearranged position.
It is the same in Safari. Click the link to enter the webpage, but the press and hold the link to jump out of the preview; depending on most operations, 3D Touch's "press hard" function can indeed be replaced by "long press" Although the operation will take a little more than a few tenths of a second, the function is the same and has not been castrated.