Smart Feature Phones with Light Operating Systems: the Africa's Mobile Future?
By Carrie Tsai, Last Updated: February 04, 2020
So far, the Kai mobile operating system has been securing its position progressively in the African market. This expansion strategy of KaiOS in Africa is largely achieved by its partnering with telecom companies to launch new smartphone-like feature phones powered by Kai operating systems. MTN Smart S phone for R249 launched in November 2018 could be seen as the very first KaiOS-powered feature phone entering South African market.
Then in February 2019, at the Mobile World Congress in Barcelona, the French telecom company Orange launched another smart feature phone with KaiOS, the so-called light operating system, which made a great hit in Africa mobile market. In March, MTN successively rolled out its new smart-style feature phone version named MTN Smart T running KaiOS 2.5. The latest push forward is the Smart Kitochi connected feature phone brought by KaiOS technologies working with Vodacom.
All the above efforts made by the KaiOS technologies and telecom companies are for helping to shrink the digital divide in the emerging market Africa. Nevertheless, there comes a question. Will they work? Will smart feature phones powered by light operating systems drive the data growth of Africa? Are they the future of Africa's Mobile growth? The answer is Yes. Want to know the reasons? Just continue to read.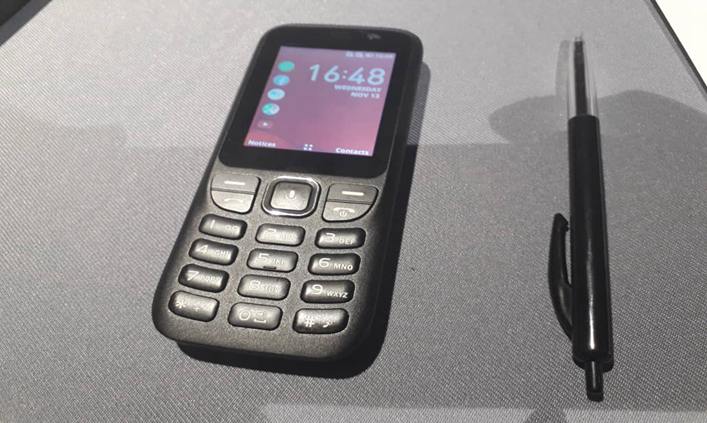 Affordability with Internet Connectivity
For consumers, the price of mobile phones is one of the most important factors that will affect their purchasing intention. Thus for the vast majority of individuals in Africa who are incredibly poor, they attach great importance to phone affordability. After all, the average monthly salary of African could be as little as $100. They are incapable of sparing their money to smartphones with high prices while having to pay the daily living expenses. All the time, Smartphones and Internet connectivity are untouchable dreams for the most of African.
However, the light operating system KaiOS is making the dreams possible. By partnering with telecom firms, the KaiOS has continuously pushed smart-style feature phones out to the African market by setting them at very low prices say $20, which is making Internet connectivity affordable for even the poorest individuals in Africa.
Since the prices of smart feature phones run by light operating systems are affordable, definitely there are going to be more and more African trying these new mobile technologies, driving the Africa's mobile data growth.
Light Operating Systems Bring Smartphone-like Functionalities to Feature Phones
Another reason why smart feature phones with light operating systems can be the future of the mobile rise of Africa lies in their unique merit of integrating the basic functions of smartphones into feature phones. In other words, smart feature phones combine smartphone functionalities with feature phone functionalities.
For instance, by having a Orange Sanza phone, users can utilize functions owned by feature phones such as long-lasting battery capacity, Bluetooth and physical keypads while simultaneously enjoying the smart-like functions like app options, 4G LTE, Wi-Fi, GPS and NFC for mobile payment.
By simply buying a smart feature phone with the light operating system at very low price, the Africans are able to enjoy smartphone-style features and functionalities. Therefore, the KaiOS smart feature phone could be seen as the cheapest way to bring smartphone functionalities towards the African market, which will favor the Africa's mobile growth.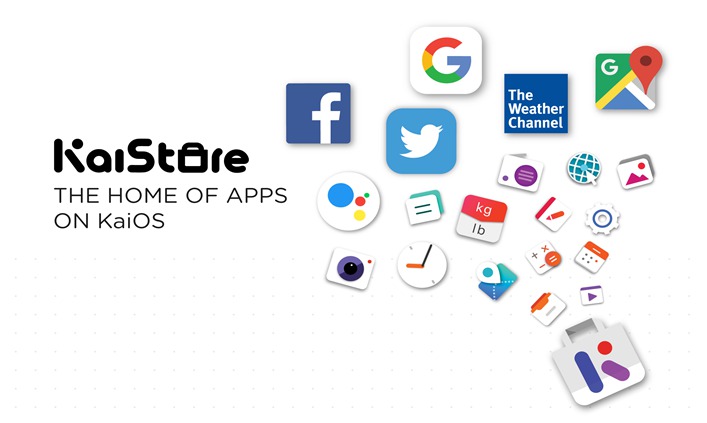 Smartphone-Like Functionalities on Feature Phones
Ideal for People with Language and Literacy Challenges Smart feature phones with light operating systems are applicable to the African market where there are great number of individuals with language as well as literacy challenges. This is one of the most important reasons why the Kai operating system with the slew of smart feature phones in Africa could be the future of Africa's mobile growth.
Smart feature phones are developed to have customized content, voice, and language features which are available to users with language barriers. For the African market, they are more powerful mobile tools since many different areas in the African continent use many different languages. For example, the Orange's Sanza phone menu can be used by users in languages including French, Swahili, Arabic, Portuguese. Google Assistant in smart feature phones helps the users to solve the language and literacy challenges by allowing them to speak directly to the phones.
Moreover, for low-literate or illiterate individuals in Africa, even though they have the ability to afford smartphones, they still find it confused and difficult to use touchscreens on smartphones. Different from smartphones, smart feature phones with light operating systems allow users to operate apps by simply using physical buttons.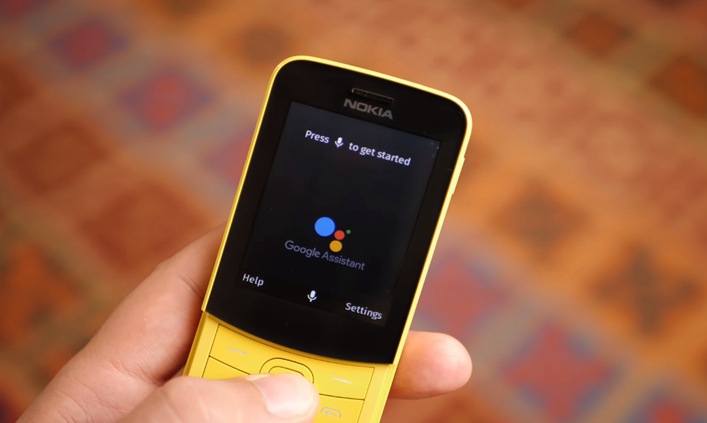 Efforts from Big Tech Companies Improve Africa's Internet Connectivity
Internet connectivity is the critical factor that decides on whether the Africa's mobile and digital ambition can be driven. This is where the Kai operating system can achieve. Efforts from big tech companies and telecom companies in partnership with KaiOS greatly bring and improve Internet connectivity in Africa.
The partnering services companies Google and Facebook both have their Wi-Fi services ventures on the Africa continent, which greatly enhance the Africa's Wi-Fi networks for broadband connectivity. For example, Facebook has its Wi-Fi station called Express WiFi in Ghana, Kenya, Nigeria, SA, and Tanzania. While Google owns its Wi-Fi Service Station in Nigeria.
Partnering big tech companies have been also putting efforts to improve network connectivity in the rural areas of Africa. By a series of technological testing, MTN Group has developed low-cost wireless networks for rural areas in working with the Facebook Telecom Infra Project. In addiction, Google also spares no effort to support its subsidiary Loon to try to increase wireless network connectivity of the Africa's remote areas by utilizing helium balloons.
Thanks to smart feature phones with Kai operating systems, great efforts are being put into the improvement of Africa's wireless broadband connectivity. In the near future, the mobile data revenue of Africa is going to be more and more.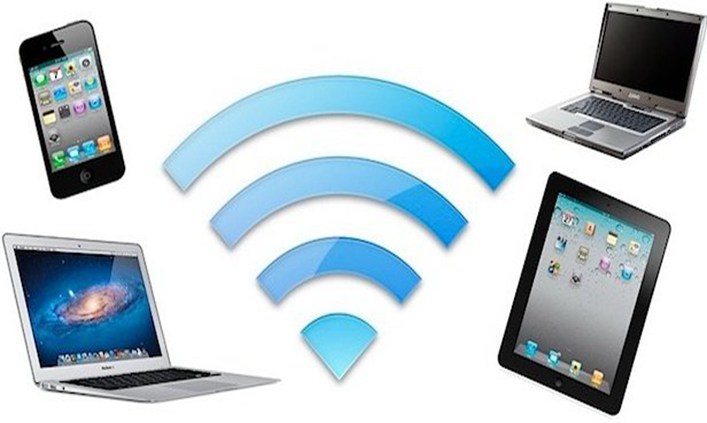 The Market of Smart Feature Phones is Fast-Expanding
Smart feature phones run by light operating systems are driving and will continuously drive the Africa's mobile growth since their market is powerful and fast-expanding. Internet-connected cheap feature phones launched by Big telecom firms such as MTN, French Orange and Vodacom have been successively flooding onto the Africa's mobile market.
As more and more affordable mobile devices penetrating onto the African market, more people are stepping into the digital economy. This will definitely the promising future of the mobile and digital growth of Africa.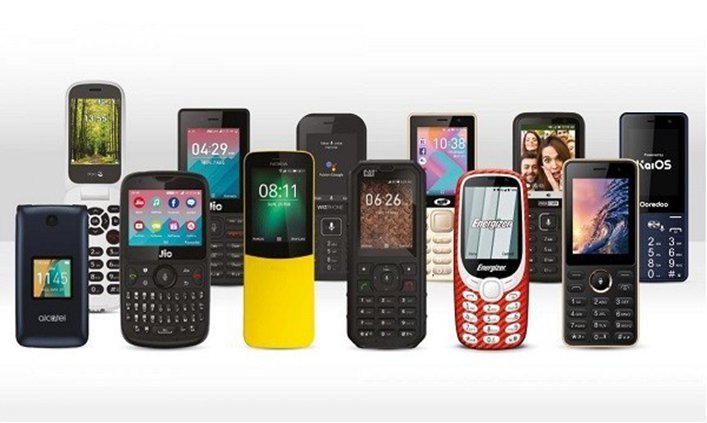 Conclusion
There can be little doubt that smart feature phones with light operating systems are the bright future of the Africa's mobile growth. This is achieved by the penetration of affordable and Internet-connected devices plus the operating systems perfectly tailored to the African market. But by the way, making the Africa mobile and Internet-connected is still a monumental project. It's in progress and needs great efforts.