KaiOS Explained: What is It and Why is It Popular
By Carrie Tsai, Last Updated: January 15, 2020
Recently as the market of smartphones becomes saturated, tech companies are facing the conundrum of fewer sales as well as stagnant online services across the globe. In order to explore new sales and revenue, they have to search for more user base by targeting regions where smartphones are almost inaccessible. This is achieved by their efforts in offering a new feature called KaiOS. Since its launching, it quickly overtook iOS and Android OS in emerging countries and even gained over $20 million investment from Google.
So what is KaiOS? Why can it gain so many supports from tech companies? Just keep reading to find more about this new technology.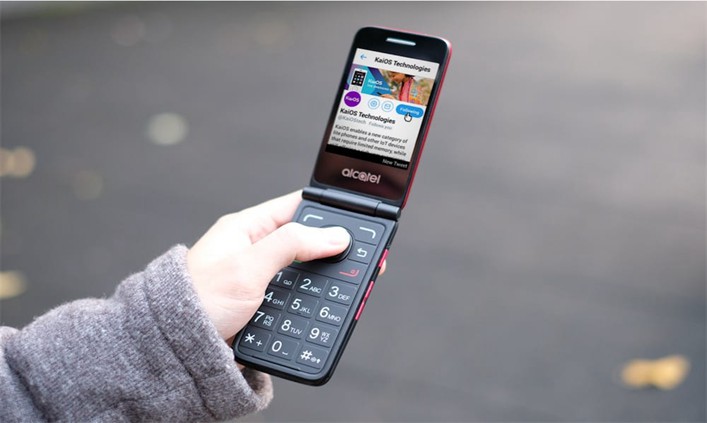 What is KaiOS
Developed by KaiOS Technologies which is a US-based company, KaiOS is a mobile operating system built on top of B2G(Boot to Gecko), an open source community-driven successor of Firefox OS. It is a web-based platform designed for feature phones which have physical keypads and non-touch screens.
The KaiOS provides for a minimal memory of just 256MB and less energy consumption. Thus, feature phones using KaiOS are always at lower and affordable prices since the requirement of their hardware resources are low-key.
Since the launching of Reliance's Jio Phone, KaiOS has been becoming so popular that its targeted user base in India is more than that of iOS. Recently, it has been the third most popular operating system in the globe.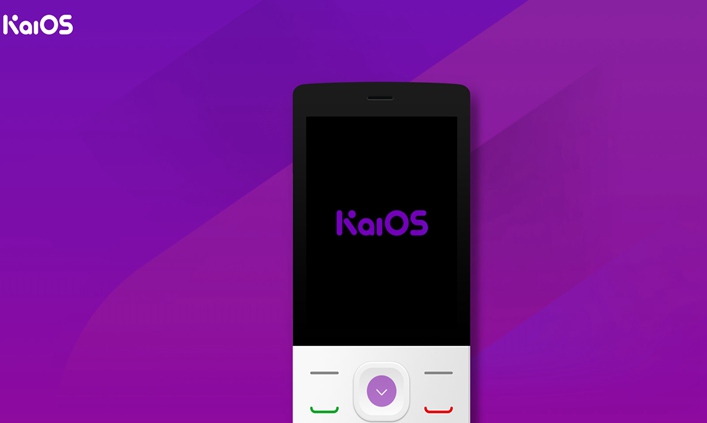 The Differences of KaiOS from Other Mobile Operating Systems
What makes KaiOS different lies in its purpose of providing"smartphone" capabilities to feature phones. These capabilities include the latest apps options, 4G LTE, GPS, Wi-Fi, NFC as well as Dual-SIM compatibility. This is also the reason why tech firms are interested in the KaiOS. The reason why KaiOS can support apps options is attributed to its dedicated HTML5 app store named KaiStore. The KaiStore enables developers to easily and quickly make and upload web apps for KaiOS.
Moreover, different from the majority of operating systems, KaiOS provides an open-source environment where tech brands across the globe like Nokia, Alcatel and Reliance have access to build and upload apps to KaiOS app store for using without many limitations.
What Apps Does the KaiOS Cover
When it comes to the apps capabilities of the KaiOS, it can be largely divided into two categories: apps developed and uploaded by other tech companies and apps owned by KaiOS itself. In KaiStore, you can find lots of popular apps, the majority of which you must be familiar with. Theses apps are Facebook, Twitter, Whatsapp, Youtube, Google Maps, Google Assistant, Google Search and Flash Score.
KaiOS also hosts its own apps such as KaiWeather for checking the weather, QR Reader for scanning codes, FM Radio, News and Horoscope.
Important Note: The apps developed by tech firms for KaiOS don't offer the same set of functionality as their smartphone versions. They only support basic features and functions.
KaiOS Also Offers Modern Connectivity Options
With a KaiOS-powered feature phone, you can also get modern-day connectivity options like 4G LTE, GPS, Wi-Fi, NFC for mobile payment as well as Dual-SIM compatibility.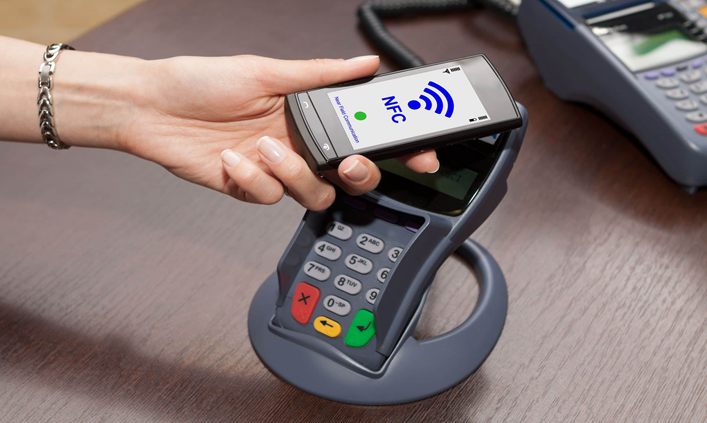 Why Do Big Tech Firms Especially Google Take Much Interest in KaiOS
As the above information indicates, tech firms like Google, Facebook and Twitter have already featured their services on KaiOS. For example, as mentioned earlier, Google has pumped in over $20 million into KaiOS. But why? Why are these companies willing to early make cooperation with this brand-new platform?
The answer is direct. The new platform KaiOS can help the tech companies to reach emerging markets where smartphones are largely inaccessible, which is a new alternative revenue source. Big tech firms chiefly gain revenue from advertising so they attach great importance to areas where they are able to expand their user base. Larger user base can bring more data and more advertisers, which allows the increase of advertising revenue.
You may also ask why big tech companies like Google, Facebook and Reliance Jio were willing to sign up early with KaiOS. This can be easily explained. For big tech companies, early signups with KaiOS are propitious to being a head-start and gaining more advantages before other competitors enter. Moreover, it's also beneficial for them to firstly and early reach users who have never used the Internet.
Here are the examples of the efforts of big tech firms in KaiOS:
* Reliance Jio: Indian Telecom Gaint Reliance Jio, the developer of Jio Phone, has also pumped in about $7 million to occupy a 16% stake in KaiOS Technologies company.
* Google: In 2018, Google has invested $22 million in KaiOS in order to make Google Assistant the default voice assistant and Google Search the default search engine on all KaiOS phones.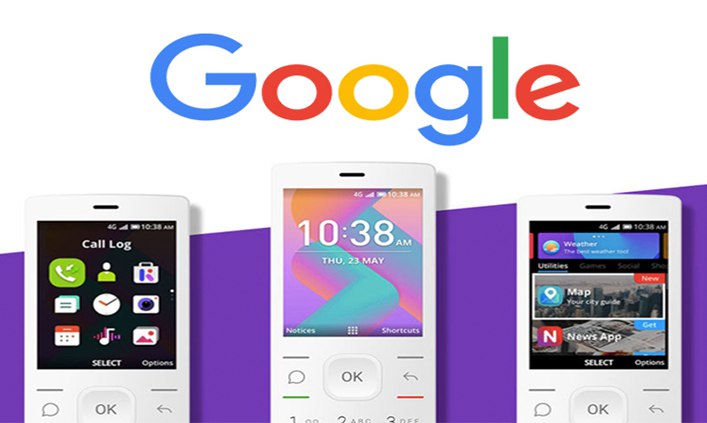 Who are the Target Audiences of the KaiOS Devices
People who are appropriate to use KaiOS-powered devices can be largely divided into 5 groups:
* People Inaccessible to Smartphones
As mentioned earlier, KaiOS devices are mainly designed for people who have no access to smartphones. Countries and Regions across the globe like India, South Africa, Indonesia and South America have the vast majority of user base of KaiOS devices.
* Illiterate or Low literate People
For illiterate or low literate people who find it confusing and difficult to use touchscreens on smartphones, KaiOS devices are the impeccable choices since users can operate apps by using physical buttons.
* People Who Want to Break Smartphone Addiction
KaiOS-powered devices are also the ideal products for people who would like to cut down the addiction to smartphones. This is because using a KaiOS feature phone with a small screen and a physical keypad is good for preventing users from spending too much time on it.
* Kids
If you have a child, a feature phone powered by KaiOS is a good choice for you. This is because a KaiOS phone can prevent your child from wasting too much time on it while enabling your child to keep connected with you by online services.
* The Elder
For the elder, a KaiOS device is also a satisfying product on the grounds that it has simple, easy-to-use apps without overwhelming notifications.
Top 5 KaiOS-Powered Feature Phones You Can Have A Try
Since KaiOS-powered feature phones are great choices for a variety of consumers, it's worth having a try. The following are the top best KaiOS phones. If you take interest and have any needs, investing in one is not bad.
| | |
| --- | --- |
| Top 5 KaiOS Feature Phones | Links |
| Nokia 8110 | |
| JioPhone 2 | |
| Alcatel Go Flip 2 | |
| Cat B35 | |
| Dora 7050/7060 | |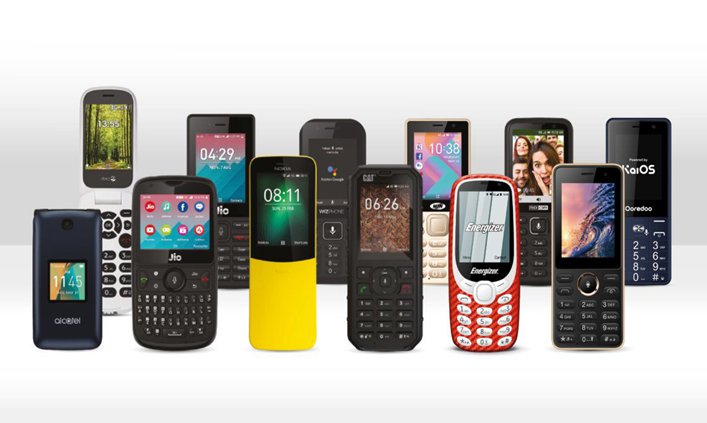 KaiOS: Giving More Power to People
Now, it's nothing surprising that KaiOS has quickly become the third most popular OS across the world. After all, it makes tech firms find new alternative revenue sources. More importantly, it gives various people more chances to try new capabilities without having to pay much or know much.