How to Connect Your Phone to TV via USB
By Carrie Tsai, Last Updated: March 07, 2020
Have you ever had such an experience "I am trying to hook my phone to my TV for Netflix. I have the HDMI cable connected to both and getting a message on the TV saying retrieving data and then nothing happens?" or "How to connect my Samsung Galaxy to my television?"
Yeah, as phones continue to evolve, many pack the power of a computer in a mobile form factor. As such, smartphones offer spectacular multitasking capabilities. From streaming video to gaming and listening to music, it's all possible from a portable device.
In this article, you will learn how to connect your phone to your TV via USB correctly.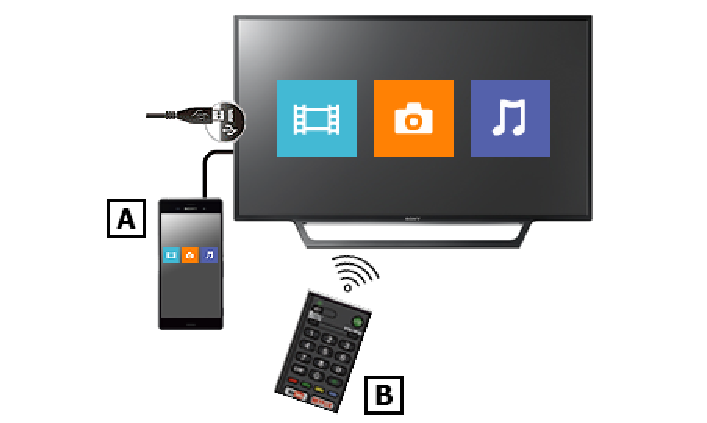 Is there any advantage when connect your phone to TV?
Don't get stuck watching video or playing games on the small screen, your iPhone or iPad can also be used with larger displays. If you hook a phone to your TV with a hardwired connection, you benefit from a low-latency signal. For instance, if you plan to mirror your phone to a television for gaming, you'll want a USB connection rather than a wireless configuration. This vastly reduces lag.
Plus, for situations where you lack Wi-Fi or have a weak wireless signal, you'll need a wired connection instead. Ultimately, there are tons of reasons to connect your phone to a TV.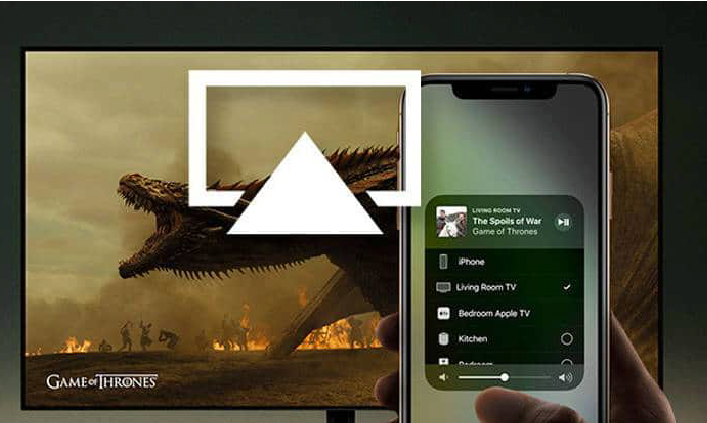 Can I connect my phone to my TV via USB?
Can you connect your phone to your TV - if your TV has a USB port, you can connect it. If you have those older ordinary TVs then it's not possible. All the today's latest televisions come with a USB port some even have more than one ports. So if you have a latest TV definitely you'll be able to connect your phone to your TV via a USB.
Newer smart TV's you can use your phone as a remote control, giving you full keyboard and mouse capabilities as well as be able to stream videos wirelessly. Smart TV's also allow you to screen mirror your phone so you can see everything you are doing on your phone on your TV.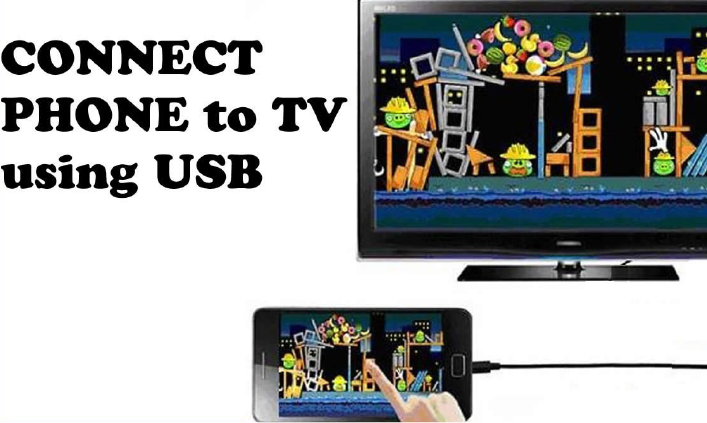 How to connect phone to TV using USB?
When using a wired connection from your phone to your TV, you've got several options. Which route you pick depends on your specific device and operating system, as the process differs for connecting an iPhone versus an Android device.
Wired Option 1: Hooking up phone to TV via MHL
One advantage that MHL has is support from various TV manufacturers: look on the back of your TV, and if the HDMI port has an MHL logo above it, you can use an HDMI to micro-USB cable to connect the two - the HDMI cable will pass power to your tablet or phone, meaning no need for extra adapters or cables.
It also means that you need specific cable that you can go to Google MHL to find a list of compatible cables for your device.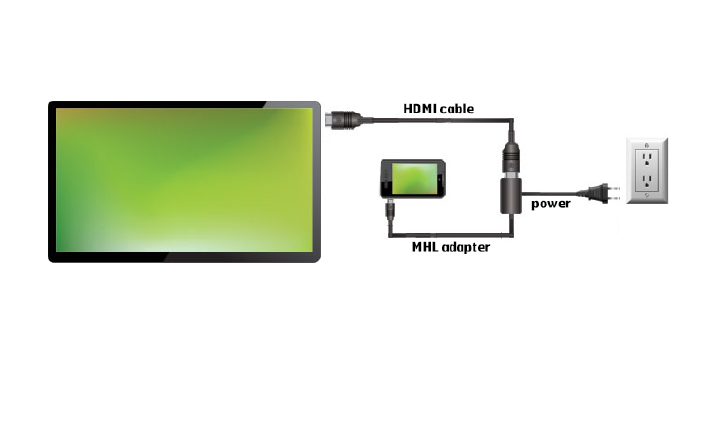 The next step, connect your phone to your television with the MHL adapter and HDMI cable. After that, you shall see your phone screen on your TV; it's plug-and-play. Overall, MHL is one of the best solutions for connecting an Android phone to a TV using a USB cable.
Wired Option 2: Connecting phones to a television using SlimPort
Slimport, by comparison, works in much the same. The big difference with Slimport is that aside from HDMI, it can also output the signal to DVI, VGA, and DisplayPort. Aside from the added flexibility in choosing a port type, though, Slimport works pretty much the same way as MHL.
Like active MHL cables, Slimport requires a "breakout box," which is essentially a way for the unit to get power. This also provides a bit of juice to the host device, which is a nice touch since the display has to remain on while the phone is connected (regardless of the standard used).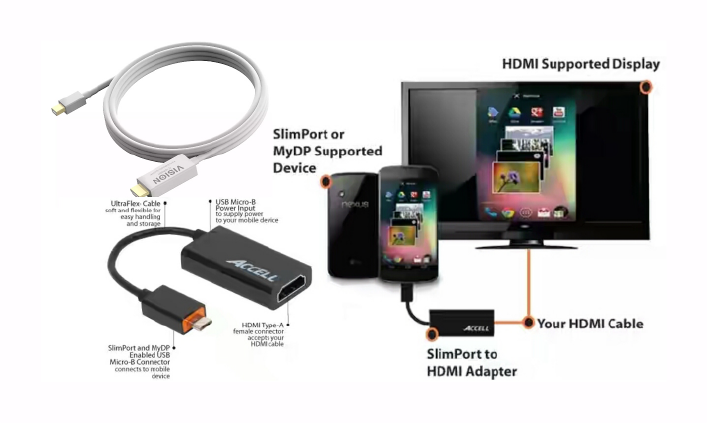 The biggest issue with these wired options is support. What was once standard in most smartphones, both MHL and Slimport are becoming harder to find in both TVs and smartphones. For example, the last two Google phones (Nexus 6P/5X and Pixel/XL) are both lacking either standard, as are the last several Samsung Galaxy phones. The same goes for TVs, though this is a simpler hurdle to jump thanks to breakout boxes—even if your TV doesn't have direct support or MHL or Slimport, you can still use an active cable to make the connection work.
Wireless Option: Connecting phone to TV by Miracast or Google Cast
The primary difference between these wireless technologies and their wired counterparts—aside from the wires—is that instead of mirroring your phone's entire display on the TV (which is all that's possible with MHL and Slimport), you can pick and choose what is shown. For example, you can play Netflix or YouTube on the TV and still use your smartphone for other things—it effectively just becomes a really expensive remote control.
Of the two technologies, Miracast is older. It was developed by the Wi-Fi Alliance as a way of replicating HDMI over Wi-Fi. While Miracast initially required the TV to have built-in Miracast support, many dongles are now available for you to add to any TV. Miracast is also the standard used in devices like Amazon's Fire TV and Fire TV Stick, which we highly recommend if you're looking for a Miracast device.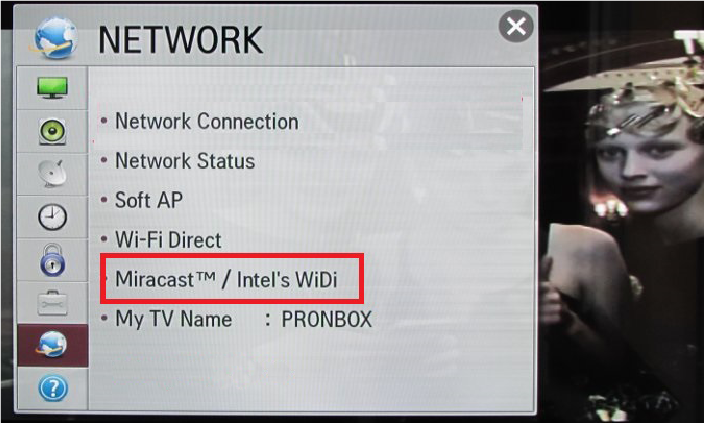 Google Cast, which was originally just called Chromecast, is the easiest to use of all the standards discussed in this article. It's supported by essentially all Android devices, has all the necessary properties to stream DRM-protect content, and typically just works.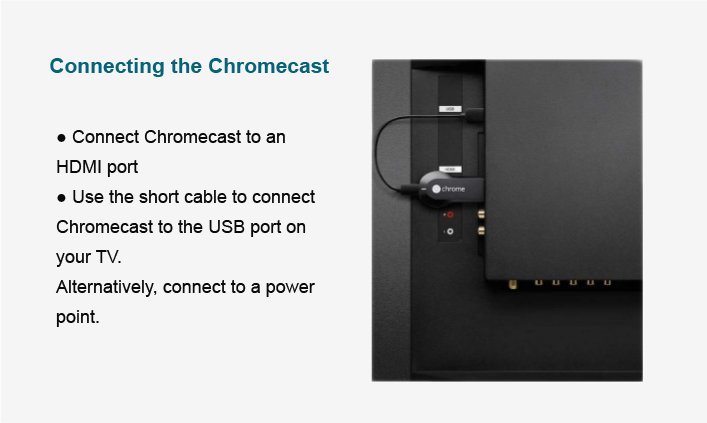 Here, you can successfully connect your phone to TV in any of the ways mentioned above. If you have problems with any of the steps in this article, please ask a question for more help, or post in the comments section below.