Nokia "Banana Phone" Born-Again
By Carrie Tsai, Last Updated: March 02, 2018
The banana phone is back!
According to foreign media reports, recently, the Nokia brand handset maker HMD Global at the World Mobile Congress introduced a 4G version of the updated version of 8110 banana phone, brought back a generation of high-tech fans a good memory. It is reported that the cell phone will be listed in the world from May onwards, priced at about 79 euros (about 96.47USD).
A startup that licenses the Nokia phone brand has unveiled a new version of the 8110, a curved mobile phone that was first released in 1996 and featured in "The Matrix." Just like the model used by the protagonist in this movie, you can answer and stop an incoming call by sliding and closing the button slide.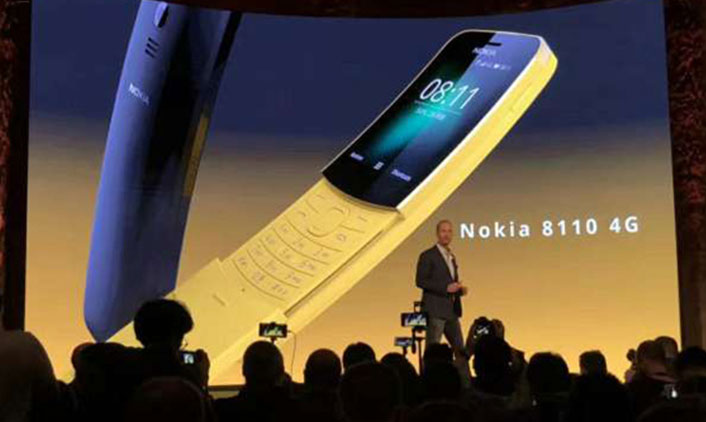 The phone, which is offered in banana yellow and black, will sell for €79 (Around $96.47). It comes loaded with a new version of the game Snake, Finnish startup HMD said in a statement.
The 8110 phone reportedly uses the Smart Feature operating platform, so it is a starter and can't support Android apps like other Nokia Android phones. The phone has a 2.4 inch screen, 2MP camera, dual card, 512MB of memory and 4GB of storage.
The 8110 comes with 4G, and a handful of apps including Google Maps, Facebook and Twitter. But it doesn't have a flashy operating system and users won't be able to download other popular apps.
Fogg said that basic -- or "feature" -- phones are appealing because they are reliable, and can run for a long time on a single charge. The 8110 goes 25 days in standby mode, for example.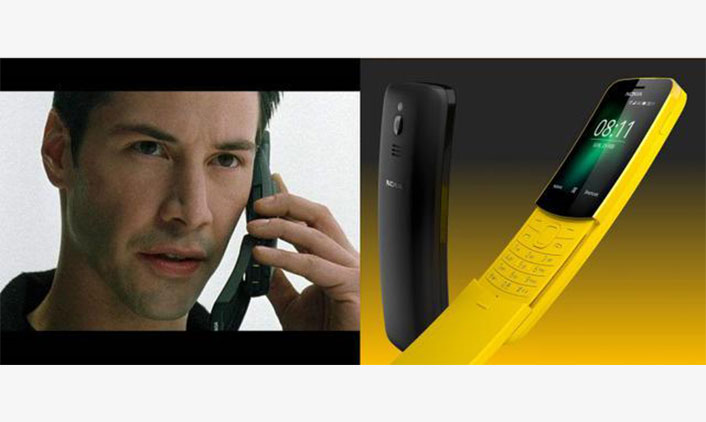 Nokia used to be the world's largest maker of mobile phones, but it struggled to adapt to the era of smartphones and compete with the likes of Apple and Samsung. Nokia now focuses on making technology for telecommunications networks.
In addition, HMD Global will release a series of new Nokia machines at the same time, including the entry models Nokia 1, the mid-range models Nokia 6 and 7 Plus, and the flagship model Nokia 8 Sirocco.