Parent Guide: How to Select Your Child's First Phone
By Carrie Tsai, Last Updated: March 11, 2020
"Mom, I really need a phone that belongs to myself."
"Dad, I need a smartphone with Internet access for learning just like my classmates. "
Since your child has gone off to secondary school or even just to elementary school, you're able to frequently hear the urgent phone asking words like the above from him/her. This may easily make you trembled for that letting your child own his/her own first phone is a great turning point nowadays. Along with the rapid pace of smartphones technology, in today's smartphone era, it's much harder for parents to navigate the right phone which their kids can use both responsibly and respectfully.
When considering getting your child have their first phone, it can be difficult for you to figure out when is the right moment and how to choose the best one for your child. But don't be worried. Keep in mind that picking the first phone which is right for your child is more about a matter of needs, compatibility as well as your budget. Then follow the important factors as well as useful tips below to make the right choice for your child's first phone.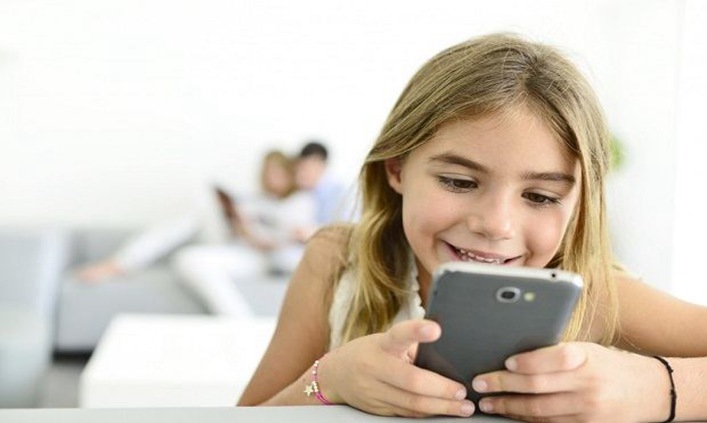 How Old Should Your Child Be to Have Their First Phone
"When the time is right for me to buy the first phone for my child?" This is the most essential question you would ask again and again when considering getting your child a phone. Well, the answer to this rests completely with your parenting style as well as the practical need. On the one hand, in the smartphone era today, the vast majority of kids are tech-savvy, but that doesn't mean that they are all eligible for owning their phones. It's the responsibility, consciousness and the mature discretion on your child that can make him/her qualify for phone ownership.
On the other hand, when there is truly practical need, it's high time that your child should gain their first phone. A tangible need will emerge when your child attends secondary school and often takes more time away from home. At this time, you need to choose the first phone for your child in order to keep in touch with him or her.
In short, prior to allowing your child to have the first cell phone, it's of great necessity for you to decide when the time is right.
Which Is Better, A Feature Phone or A Smartphone
After you decide to buy the first phone for your child, you need to choose which phone type is preferable for your child. There are two major kinds of phones for your child including the feature phone and the smartphone. Well, which type is better depends on the age as well as the actual demand of your child.
If your kid is younger say less than 11 years old, it would be better for you to choose a feature phone as his/her first phone since it's basic, easy-to-use and internet-free (no Wi-Fi or data). Moreover, a feature phone is a good choice if you want to prevent your child from the majority of smartphone functionality while letting him or her stays in touch with you. This is because the feature phone is only limited to the ultra-basic functions including phone calls and text messages.
Nevertheless, a feature phone you buy for your child could make him or her susceptible to scorn and bullying from classmates. This is because your child using an old-fashioned feature phone would be looked down upon by his or her classmates who have fashionable touch screen smartphones.
For older children, smartphones are probably the better choice. Whether for communicating, for learning or for socializing, a smartphone can satisfy all these requirements of your child since it is internet-accessible and apps-enabled. What's more, a smartphone has a touchscreen which can bring both convenience and excellent viewing experience for your child.
However, being able to access Internet also makes your child be exposed to potential online dangers such as unsuitable content and privacy disclosure. On the one hand, the web is filled with unsuitable content, which could easily misguide your child. On the other hand, Internet access also means your child can access social networks like Facebook and Instagram on which the privacy of your child can be easily divulged.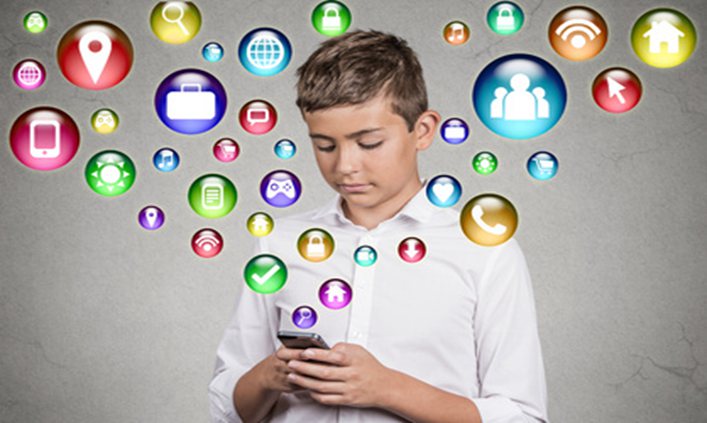 Therefore, one possible feasible solution is to select an entry-level smartphone with strict parental controls for your child. With parental controls, you're able to limit access to inappropriate content with filters, block unhealthy websites and set kid-safe search filters when your child is using his or her smartphone.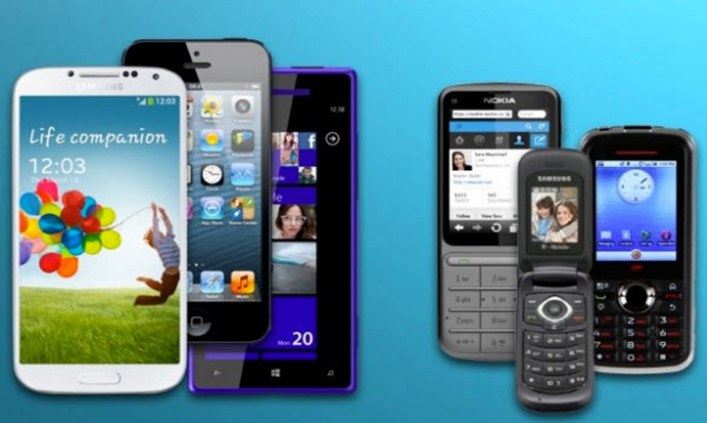 Find A Phone Whose OS Is What You Currently Use for Your Child
When selecting the first phone for your kid, undoubtedly you will be entangled with which kind of operating system is the best. Indeed, in the smartphone market nowadays, there are 3 main operating systems including Apple's iOS, Google's Android as well as Microsoft's Window, which makes it hard for parents to select. However, here I'm not going to make a comparison of these three kinds since they are all user-friendly.
Instead, just keep remembering that it's advisable to pick the first phone with the OS that you currently use for your child. This can make it much easier for you to manage your child's phone on the OS that you're familiar with such as setting up parental controls.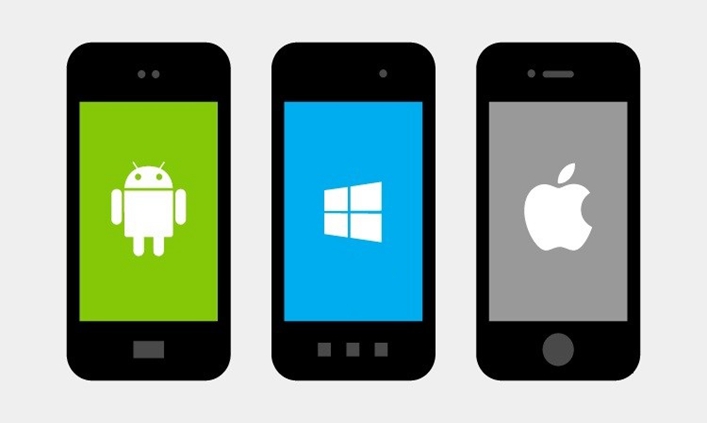 Select A Phone with Durability and Waterproof Feature for Your Child
Since children tend to be clumsy-handed with their accessories, it's of necessity for you to select your child's first phone which is designed specifically to be ruggedised as well as waterproof. Just pay attention to the phone specification which can show you more details about the endurance of the phone including drops survival degree. Although a mobile phone with these features is more expensive, you don't have to worry about replacing it very often due to your child's heavy-handed behavior.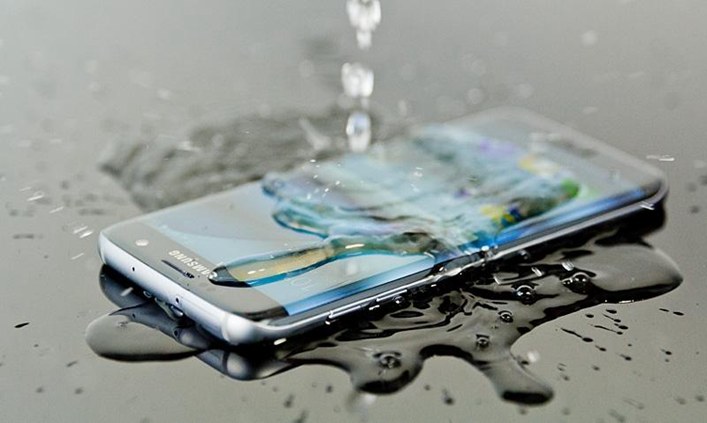 The Size of Your Child's First Phone Depends on the Purpose
While selecting the first phone for your child, you must be confused about what size of the phone is best suitable. Well, this actually rests with what your child will be utilizing the phone for. If you just want to buy a phone to your child to keep in touch with you via text messages and phone calls, any size can work.
Instead, if your child needs to use a phone as an educational tool such as for online courses, you'd better pick a bigger one. Therefore, when there is real need for bigger size, it's recommended that you choose to buy a smartphone for your child since it's much bigger and can even double as a mini tablet.
Consider the Budget
Choosing a feature phone with much lower price tag as your kid's first phone can greatly save your money. However, if there is real need of Internet access from your child or if you don't want your child to be pushed aside (and believe him or her to be self-control and responsible), a smartphone is probably a better choice. But keep in mind that smartphones are always with higher price tag which may not be affordable to you. Also, an expensive high-end smartphone for your child can easily put you into dread since children are prone to be clumsy-handed with their gadgets. Thus, it's advisable of you to buy a comparatively cheap but still powerful smartphone.
Our Best Solution for Your Child's First Phone - TC010-Mate 30
Want to pick a super cheap smartphone with powerful and high-end features? Then take a look at our best solution for your child's first phone - TC010-Mate 30. With 1:1 Huawei Mate 30's outer design, our TC010-Mate 30 offers both you and your child excellent viewing experience as well as powerful and high-end smartphone features. More importantly, it's still super cheap which can save your money greatly. Thus, it's the best choice of your child's first phone.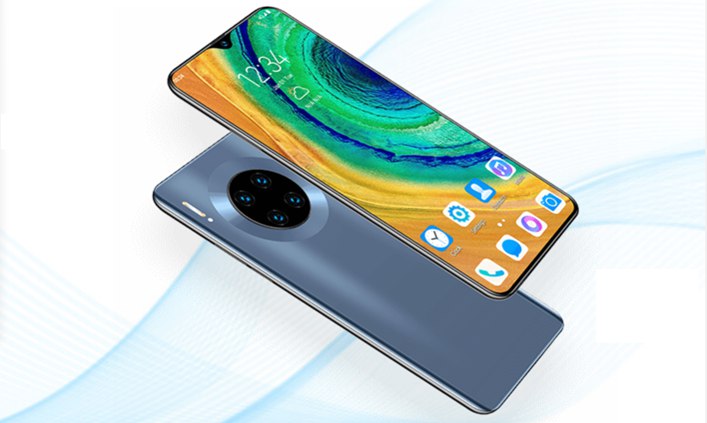 See the Powerful Features of Our TC010-Mate 30
* Flashy Outer Design with Drop Screen and 3D Curved Glass
Designed with 6.3-inch full drop screen, our TC010-Mate 30 enables your child to experience wider and more excellent visual effect. Its bigger full screen can bring your child incredibly excellent viewing experience especially when your child uses it as an educational device. What's more, the cover is the appealing 3D curved glass which can make stunning and gradient colors. With it, your child is the mouthpiece of new fashion. Also, the curved glass cover is more resistant to drop and scratch, which is suitable for your child who tends to be heavy-handed with their accessories.
* Dual SIM + TF
One of the most touted features of our TC010-Mate 30 is that it's able to support dual SIM cards and a TF card simultaneously. Due to the limitation of phone storage, an additional TF card is definitely needed for your child who is in need of extra storage space to save all the necessary learning information in the phone.
* Strong Battery Life
Powered with 3000mAh long battery life, our TC010-Mate 30 can easily support your child's one-day requirement, leading to his or her long-time closed contact with you.
* Front 2MP + Rear 5MP Camera
The camera of our TC010-Mate 30 utilizes a 1: 1 Huawei Mate 30's four-camera solution embraced by the halo ring, making perfect reflection and refraction. With the front 2MP + rear 5MP camera, your child is free to find the beauty and meaning of natural scenes in daily life.
* Waterdrop Display
Our TC010-Mate 30 is also designed with waterdrop display, which is suitable for your child who is apt to be clumsy-handed with his or her small gadgets.
Conclusion
Now everything about how to select the first phone for your child has been in focus. Picking the right phone for your child is just a matter of needs, compatibility as well as your budget. With powerful smartphone features, TC010-Mate 30 at an attractive price is our best solution for your child's first phone. It's highly recommended that you give it a try. Hope you enjoy this article.