S Pen – Symbol of Galaxy Note Series
By Carrie Tsai, Last Updated: March 20, 2020
In computing, a stylus is a small pen-shaped instrument whose tip position on a touchscreen can be detected by the screen. It was designed to used to draw, select by tapping, on devices with touchscreens such as computers, mobile devices, game consoles, and graphics tablets.
What's more, you can be more accurate and controllable when editing while touchscreens are usually be operated with a fingertip. The stylus is like a mouse or trackpad you used as a pointing device. People usually canned its use as pen computing.
The birth of S Pen was so remarkable and overwhelming that its evolution with every launch catches people's eyeball. No matter you are talking about the Graffiti handwriting recognition system that used in PDAs based on the Palm OS or the WinPad on Windows mobile devices at an early stage. There is no doubt that the appliance of S Pen had a tremendous influence on the way you use on the mobile device and its functional performance.
There was a time almost every top of mobile devices applied S(Stylus) Pen into use. Although Samsung was not the only one who notices the magic of S(Stylus) Pen, its S Pen has been the symbol and iconic big selling point of the Samsung Galaxy Note series. You might be curious whether the S Pen is really that handy and user-friendly. Keep reading to find out more.
Also Read: Is It Worthwhile to Buy Folding Screen Phones in 2019?
Evolution of Samsung S Pen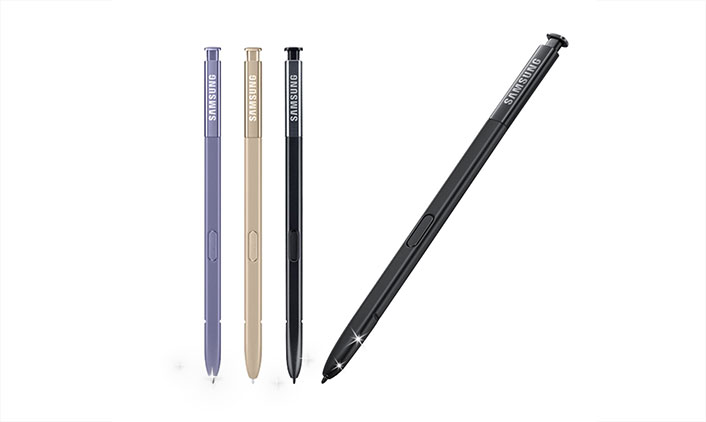 S Pen's upgrade would be the discussion center in the smartphone market with every launch of Samsung Galaxy Note series, as did all its predecessors. The constantly improving stylus has always helped Note handsets stand out from the phablet crowd.
As the S Pen has demonstrated its usefulness throughout years of existence, Samsung's stylus has no real competitors. Of course, other alternatives such as the LG G Stylus series also has its market, but most competing smartphone-style are not able to detect multiple pressure levels and they're usually void of any sort of advanced software assistance.
Today we're going to have a quick review at the evolution of the S Pen, starting all the way back with the first Samsung Galaxy Note and its then-innovative S Pen and ending with the latest-unveiled Galaxy Note 10 and the redesigned S Pen.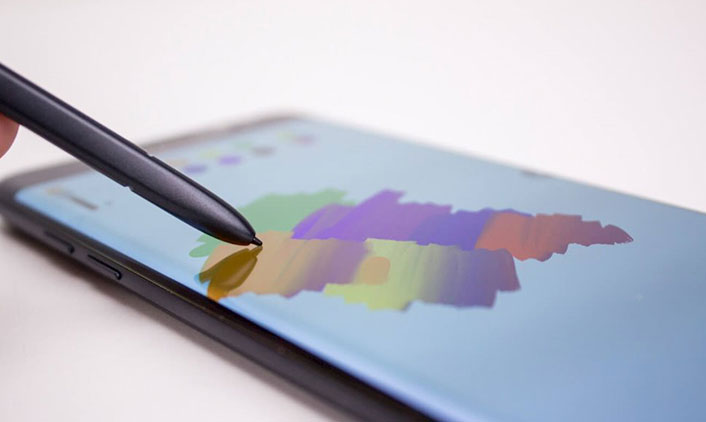 Samsung Galaxy Note
S Pen was launched in the summer of 2011 at the time when Samsung was questioned about the viability of the device due to the gargantuan 5.3-inch display (which, at the time, was considered extremely large for a phone).
Built-in partnership with Wacom, it was 14mm long and packed 256 levels of pressure sensitivity. The lightweight stylus acted more accurately than your fingers when you are tapping images, swiping through apps, scrolling web pages and other motions.
Samsung Galaxy Note 2
The second S Pen was a tad longer and slightly thicker with a larger rubber tip to feel more like an actual pencil, and max pressure sensitivity was quadrupled to 1,024 for more precise inputs.
The biggest addition was that the Galaxy Note 2 could sense the S Pen being close to the screen without physically touching it. A new feature also came out called Air View, letting users see small, pop-up previews of messages, documents, photos, and even videos when hovering over icons.
Samsung Galaxy Note 3
Galaxy Note 3 lets you store the S Pen in its slot without having to fiddle around for the right side. The remarkable change was the appearance of the Air Command menu, which brought the main S Pen functionality together in a single, half-circle menu that would appear any time you ejected the stylus.
Samsung Galaxy Note 4
The S Pen for the Note 4 could detect 2048 different pressure levels, twice as many as the Galaxy Note 3. The innovative change was that Note 4 allows S Pen to select text on a website or document. This made the S Pen truly feel like a PC mouse for the first time as you could copy and paste lines of text by just a few gestures and taps of the S Pen.
Samsung Galaxy Note 5
The most obvious change came in the design stakes with a ballpoint pen-like pop-out top in place to help users pull out the pen which now sat flush to the phone's body. Also, it also puts out the best tools such as S Note, Screen Write, and Smart Select, all of which received minor tweaks.
Samsung Galaxy Note 7
Samsung upgraded the S Pen pressure sensitivity once again to a 4,096 with water resistance, which means you can draw freely underwater or, as was likely more often seen, use the S Pen in the rain without the worry of harming it. The most notable was that users can record 15-second GIFs with the stylus after drawing out the frame. It seems so magical, isn't it?
Samsung Galaxy Note 8
Speaking of Note 8, Screen Off Memos must be mentioned. You can draw the notes on the lock screen and make it pinned to the always-on display as constant reminders. There was also the addition of Live Message for making animated GIFs out of recorded stylus text, effects, and images to share with friends and family.
Samsung Galaxy Note 9
Note 9 allows users to utilize the S Pen as a remote control for all manner of regular smartphone functions like opening the camera, control music playback, flip through presentation slides, and so on. Another point is that the S Pen will charge in just 40 seconds and will last for up to 200 clicks at a time or 30 minutes on standby, as acclaimed by Samsung.
Samsung Galaxy Note 10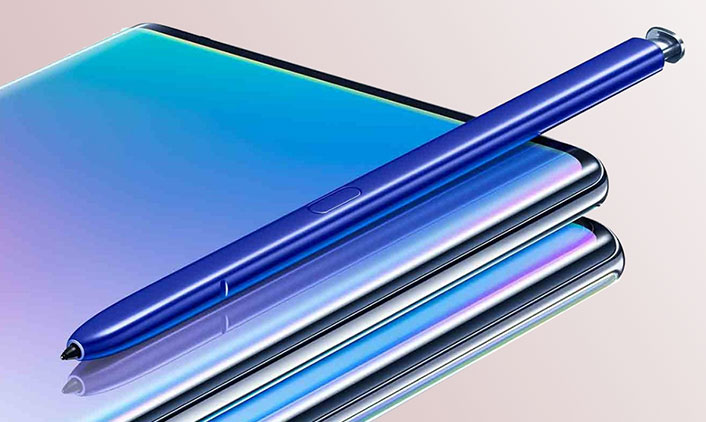 Standing on the excellent designs of its predecessors, the up-to-date note 10 S Pen was redesigned to follow your movements. With the up to ten hours of battery standby time, remote control which was first supported on Note 9 has been updated in a more dedicated way, and gesture control design, the control of volume and gallery, and so on, have all been ready at your simple move with the S Pen.