Global Sources Mobile Electronics Show 2017 Hong Kong
By Carrie Tsai, Last Updated: December 28, 2017
Joining the four-day "Global Sources Mobile Electronics Show 2017 Hong Kong" last month, with the unremitting effort, Neway made a great progress in cooperating with more OEM & ODM clients. All kinds of models it showed were latest products released in the first half of the year, not only it enriched the ecosystem of lectronic products but enhanced our company's core competitiveness.
All staff members actively brainstormed for the Expo as well as relevant departments, which fully embodied the spirit of our team. And we are profoundly confident that Neway will reach a new peak through unremitting efforts! And will continued writing a glorious legend!
Latest Smart phone C5501 of Newly with high configuration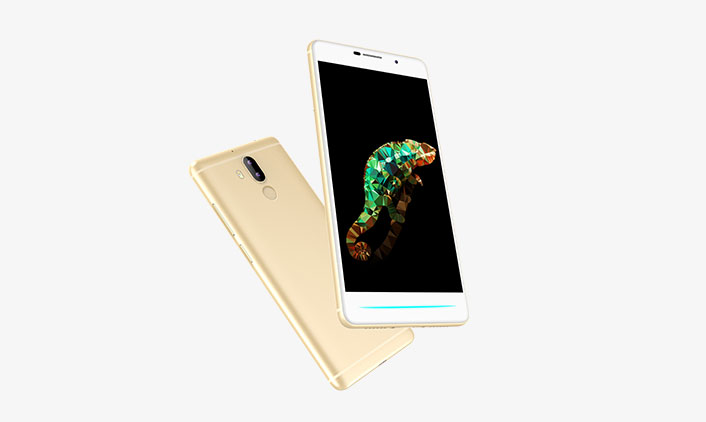 C5501 a latest released smartphone with Octa-Core and OS 7.0 who is designed on Metal nano-injection molding. Its large screen and metal material will improve the experience of users. Faster processors, more powerful graphics processors and HD camera make every selfie look like a masterwork. Fashion is an attitude that you should not miss it!
Foreign buyers are consulting with our salesman about C5501.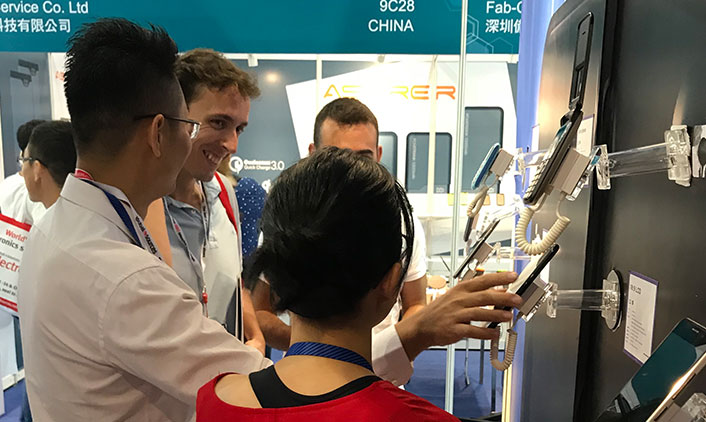 Biggest hit product S16 of the show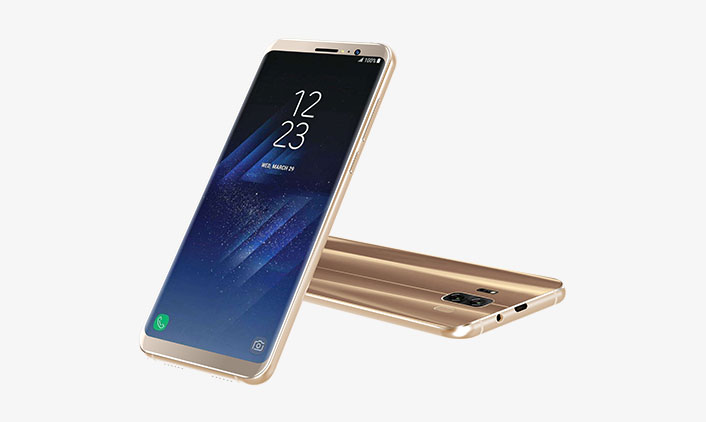 S16 is 18:9 curved Screen support to OEM&ODM smart phone. It has beautiful appearance which 1:1 looks like Samsung Galaxy S8. Nevertheless, it is Cost-Effective that you can't miss. This is cause for concern for the domestic and international customers.
A Belizean friend were using S16 to watch Corporate Video of Neway.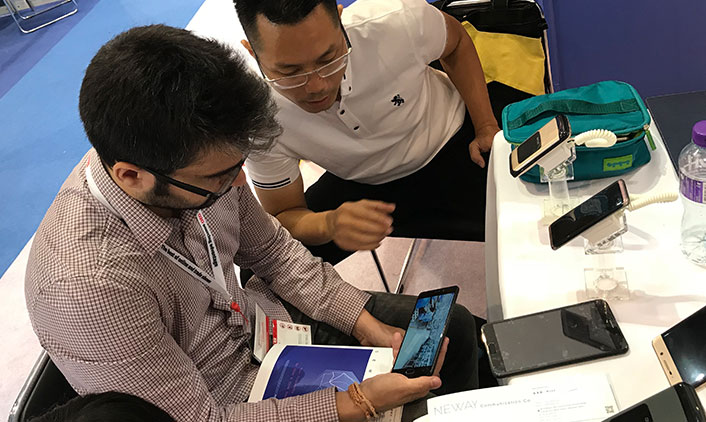 A most unique product MINI S8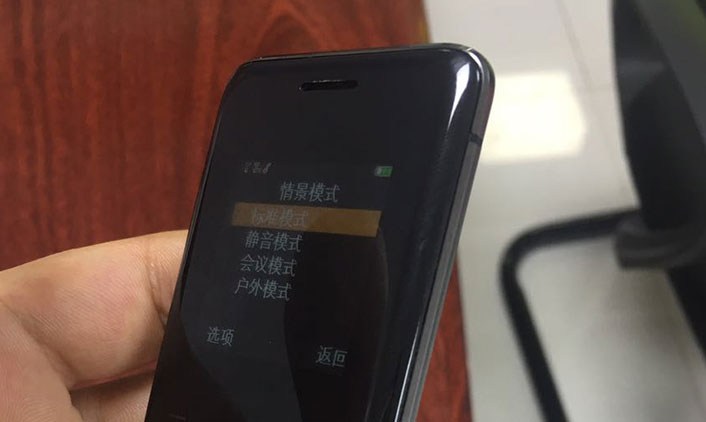 MINI S8, a scaled-down version of S8. More important, it is a feature phone without thick keyboards that was unique. Although function is very simple, the content of the screen is very nostalgic! My eyes suddenly lit up, be sure to try the feeling of "Private Charter Cruises".
Our French customers was on the fantastic journey with MINI S8.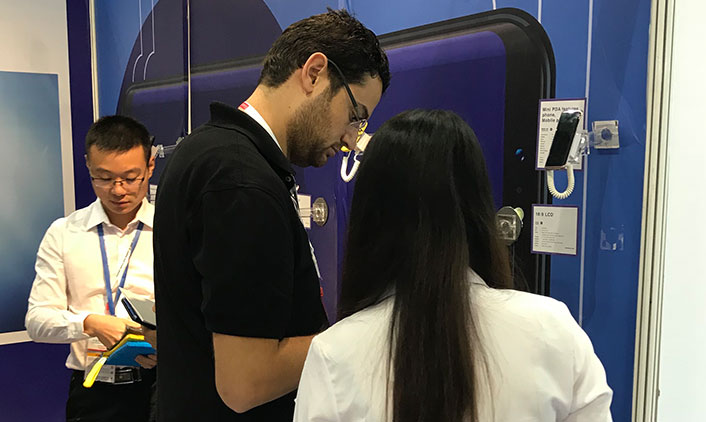 What is most interesting here is that TK01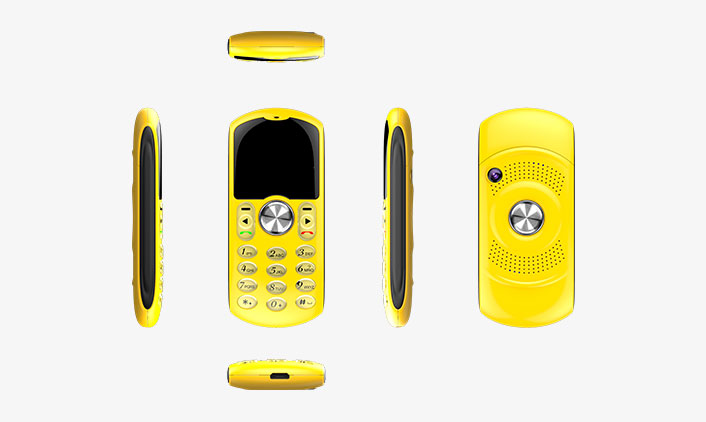 TK01, which suitable for all age groups, fashion design is little and exquisite makes it easy to carry with you, wherever you go. In addition to cell, TK01 can also de-stress from tension. Crazy! But so cool!
A pair were recording TK01 video who insist it just a toy to from the start.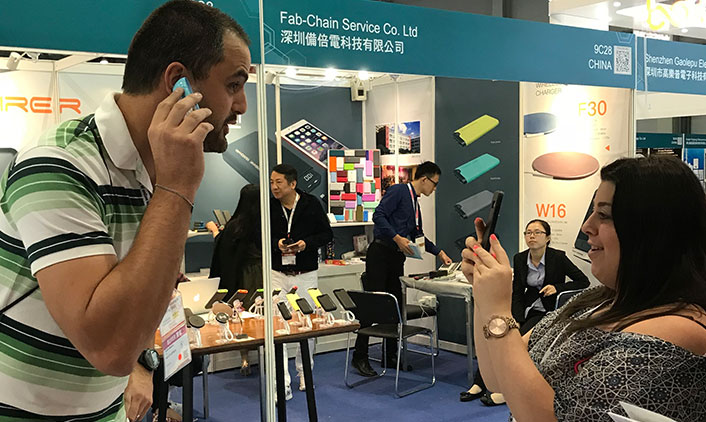 All in all, Neway will act in a more mature and professional attitude to provide efficient information technology solutions and services to clients. At last, shouting our slogan "Your trustworthy solution for OEM & ODM smart phone."