Worth Rugged Smartphones on 2020: IP68, Waterproof and Shockproof
By Carrie Tsai, Last Updated: November 01, 2019
In a harsh working environment, can smartphones cause you headaches? Are you still bothered when you accidentally break the phone screen? Check this article, we will recommend the best rugged smartphone for you.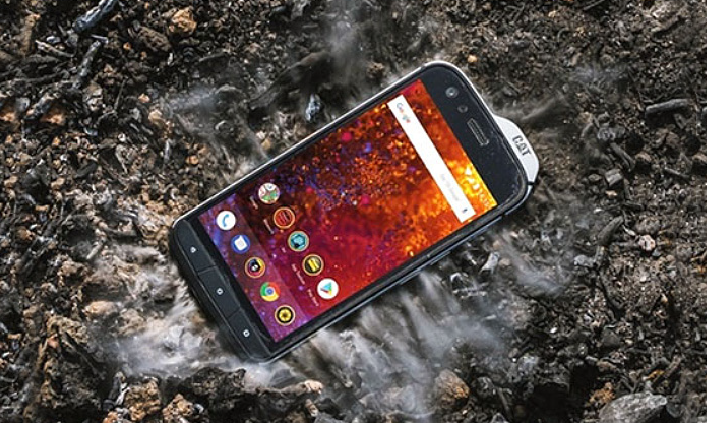 Part 1 It's Time to Understand What Is Rugged Smartphone
As people demands for convenience and quality of life continuing to increase, Technology is changing rapidly. I don't know when a smartphone will become a technical representative of this era. Smartphones are obviously getting more and more powerful while the usability becomes more important.
As a result, many smartphone manufacturers are embarking on more practical and sturdy phones. Even some of these products are exaggerated for dust, shock and water resistance. Therefore, we call these device that are becoming more and more common as rugged smartphone.
These rugged smartphone are best equipped with special features to ensure that there are more places to use the phone at work, for example, some rugged smartphones with walkie-talkie features or some with identification and upload capabilities, The rugged smartphone on market have been born a lot in recent years.
Each rugged smartphone has its own features. Like the CAT S61, it is a rugged smartphone with thermal sensing and laser ranging, and CAT takes full advantages of the screen in the phone design. And the Blackview BV9500 PRO might have all the elegance of a house brick, but the build quality is reassuring and the big battery will make sure you are never caught out when you really need a working phone.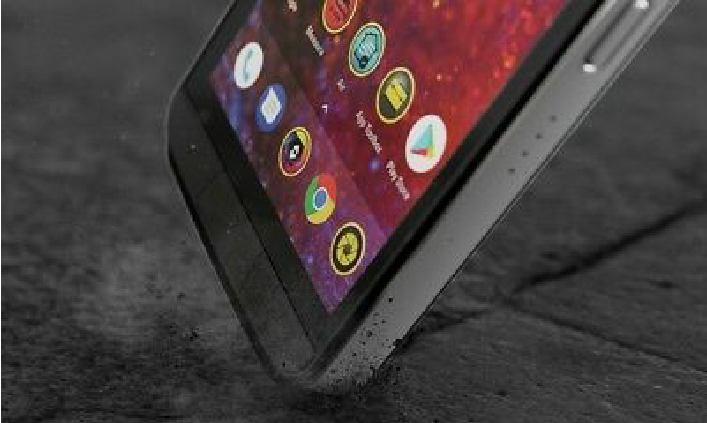 Part 2 What is the Worth Rugged Smartphone on 2020
These phone which we can buy on the market today are basically capable of maintaining good communication with workers in any complex and demanding work environment and, to a certain extent, making work easier and more convenient. The popularity of the rugged smartphone has made them more unique in terms of appearance and internal functions, which makes the ordinary smartphone market face unprecedented challenges.
This even reminds me of the fact that our smartphone market was also occupied by them for a long time. Fortunately, in the just-start rugged smartphone market, there is a device called RS801. It is a product of the Chinese brand NEWAY. ,This may make the rugged smartphone market gradually become more competitive when it become larger. Next, let's take a look at how this rugged smartphone from China is performing today.
Will the innovations of the RS801 be enough to fend off competition from the other rugged smartphone? Read on to find out.
The RS801 is big. At 168.8*86.5*15.9mm, it is one of the biggest ruggedized smartphones on market, and that's despite having a display that's the same size as most of its competitors(5.5inch).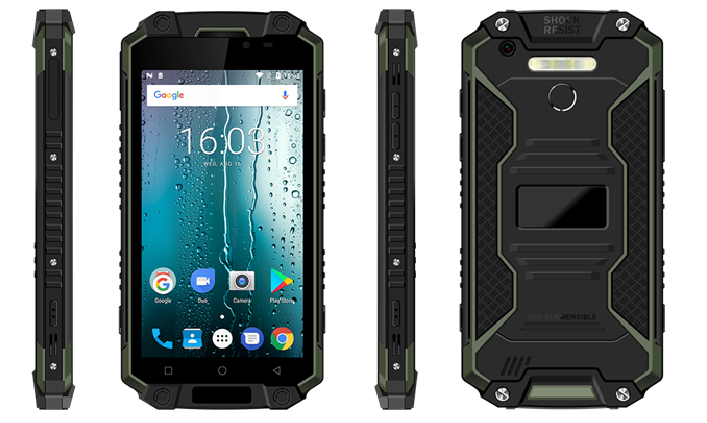 The argument for having a poor screen-to-body ratio is that in return you will get more material around the screen to cushion any fall or impact-and that's particularly noticeable at the top and bottom of the RS801. But this rugged smartphone have no complaints here, though, as this is an IP68-rated rugged smartphone which is also MIL-STD-810G certified.
As for the exposed screen part, RS801 uses Gorilla Glass 3 tempered glass screen to easily resist wear and scratches, and the 1080P screen resolution will not be affected. The edge of the screen is chemically strengthened twice, and all cracks that are unrecognizable by the naked eye are processed into a smooth and impact-resistant plane.
The machine's resistance to falls has also increased significantly, and has also passed the military test. The RS801 stands out from the competition because it uses the more cost-effective MT6750 octa core 4G processor with 64GB ROM & 4GB RAM. This translates better GPU performance into faster graphics performance.
NEWAY RS801 equipped with 9000mAh super power battery, the call can usually reach 40 hours, and the standby time is about 1200 hours. Interestingly, the back of the RS801 has a glare flashlight that can reach 100meters allowing you to easily illuminate any distant dark corners of your work. Excellent performance and low price make the NEWAY RS801 the best rugged smartphone today.
All in all, if you have not seen the advanced products of the rugged smartphone, and if you just need a "strong" phone in your work or life. Then I think it's time to try to make some changes to your life and work from this device.