What is USB C and How to Get the Most from it
By Carrie Tsai, Last Updated: August 30, 2019
We may be no stranger to Type-C interface since it is applied on most of the Android phones such as Huawei, Samsung and Honor. But many people may just know it for supporting double side inserting.
This article will provide you with a wider picture of this new-type USB interface.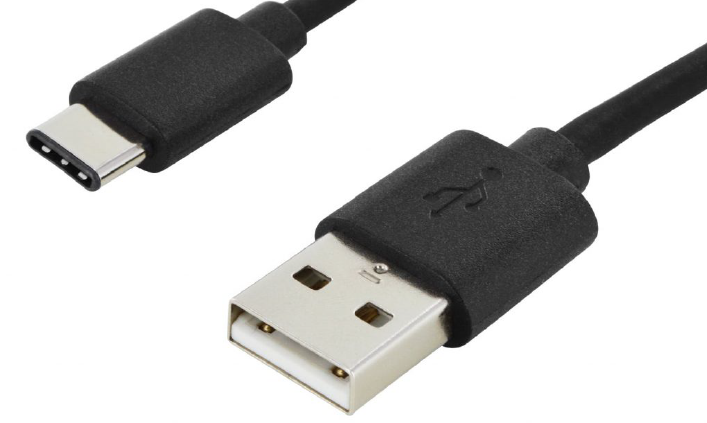 What is USB C
The full name of USB C is USB Type-C, which belongs to next generation of USB 3.0 interface, with the features of slimmer design, faster transmission speed (up to 10Gps) and stronger power transmission (up to 100W).
Type-C also supports double-sided insertion, which means you can plug in with both front and back side,which is more advanced than USB2.0/USB3.0.
Type-C was developed by the USB Implements Forum and gained popularity after being supported by Apple, Google, Intel and Microsoft in 2014. On August 1, 2015, Techco introduced the first mobile solid state drive with Type-C interface. On October 10, 2015, Tieweima launched the first USB 3.1 Type-C interface disk array.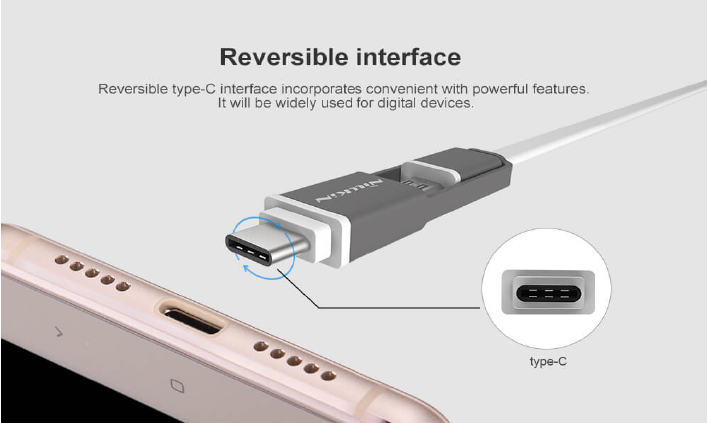 And on January 1, 2016, the first Type-C fingerprint-encrypted mobile solid-state hard drive came into being, which is made by Teke Core Co., Ltd.
"Swifter, higher, stronger" is the Olympic motto familiar to us. If it is applied to the electronics industry, it should be "faster, smaller, easier to use", which is also the new standard for USB connectivity.
What is the Working Principle of Type-C
We all know that cables from USB-C be plugged in from either end to meet the power requirement of devices such as laptops, eliminating the need for users to carry multiple cables for different purposes.
This versatility stems from a more complex structure inside the connector. First, it has more wires compared to USB Type-A and USB Type-B, which only require four or five wires, the USB Type-C includes 24 contacts, allowing double-sided insertion and support 4 power and ground pairs as well as 2 signal pairs.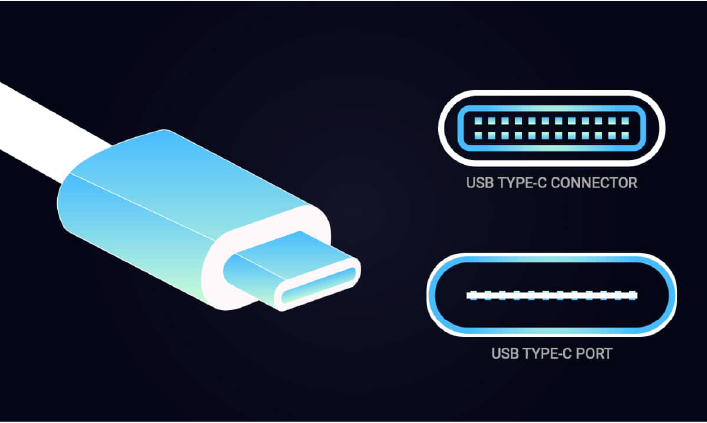 In addition, its durability has increased to 10000 insertions and exports, a significant increase from the previous version of 1500.
Its power and voltages can reach up to 20V, with the rated current up to 5A. Moreover, power transmission up to 100W is available through a single USB-C connection. Each data pin pair can manage data up to 10Gps, which means that the total transmission capacity of the connector can reach to 20Gps.
The Use You May Not Know About Type-C
Many people favor the smartphone with Type-C charger since the convenience it bring for supporting double-sided inserting. But there are many other advantages besides that.
Support fast-charging
The standard Type-C interface can be expanded to an output of 20V and a current of 5A under the USB PD power transfer protocol. And the duration of phones is always a big concern for users since there is little breakthrough in battery technology, so the introduction of fast charging has become a popular solution.
Coupled with the data cable and PD charger which support fast-charging, the super fast charging of 18W or more is available. Only 30 minutes is enough for half of of the full charging.
Instant projection
Even though many things can be achieved through a mobile phone now, but the viewing experience is not as perfect as large-screen displays such as TVs and projectors due to the limited size of phone screen.
While phones with Type-C interface can be projected onto big screen since the large-screen display can be connected through Type-C wireless screen projector, smart docking station or Type-C to HDMI/VGA cable.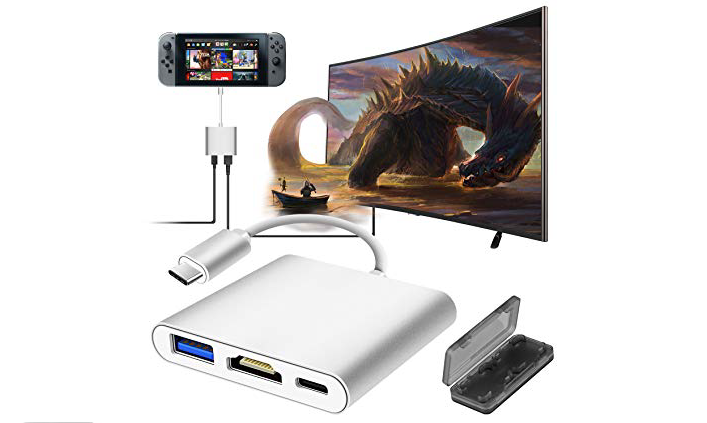 The pictures, videos and files can be directly projected to the large screen, so that your mobile phone can be transferred to a computer. Even the split-screen can be achieved, with large screen and small one not interfering with each other.
Enlarge your phone
In the past, when we want to transfer files from mobile phone to a USB disk, we should transfer them to the computer first, which is quiet troublesome and time-consuming.
While the Type-C interface can be directly connected to the USB disk by a Type-C USB disk or an OTG adapter, making it easier to expand your phone.
Connect to card reader
After taking amazing photos, you may want to share them on SNS, only to find that you have to export them from a memory card to computer first. In fact, a Type-C interface can greatly simplify this process.
Just connect your phone with a Type-C card reader, you can browse the photos in camera, thus improving the efficiency.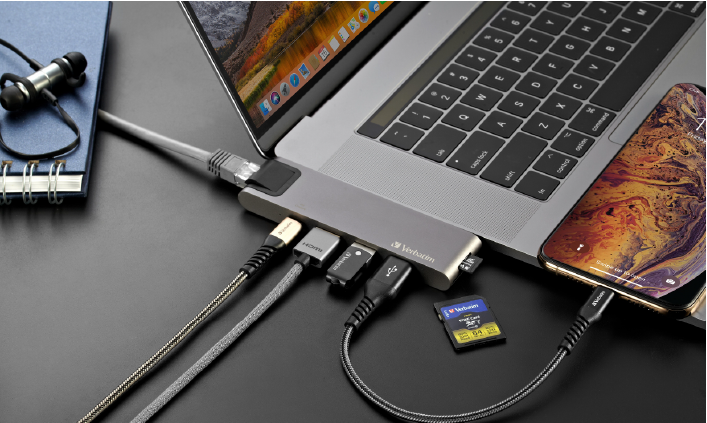 Enable wired internet
Almost every household has Wi-Fi now, but the demand for watching videos and playing games are relatively high. If the Wi-Fi is unstable, you will suffered from awful experience.
But there is no longer worry about that once using the Type-C interface for transferring the network card so that you can connect mobile phone directly to the internet cable and enjoy a faster and smoother network.
After all those advantages introduced by this article, you may looking for a smartphone with Type-C interface. Why not try this one? A900 owns 3000mAh battery, 6.088-inch HD screens shielded and run Android 9.0 or Android GO OS, which will meet your needs to a large extent.
The latest A900 was the first from the company to feature a waterdrop notch. This phone continued the legacy of Neway mostly include an in-display fingerprint sensor.
You can select 2+16GB, 3+32GB, 6+64GB or 6+128GB, price from 70USD to 130USD, suports print your logo on the phone body and packing box as well as design boot animation.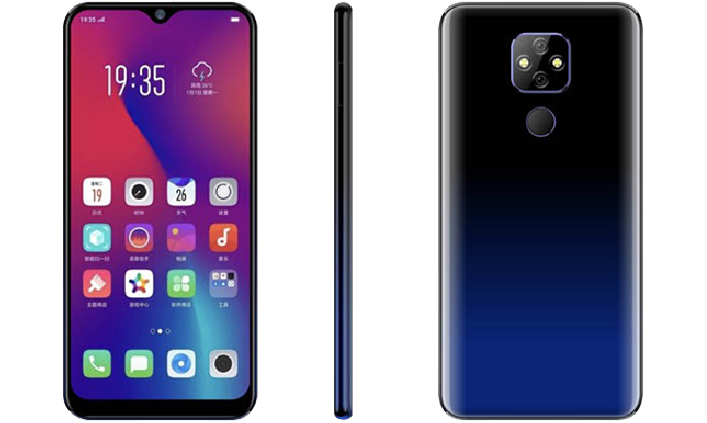 For more details, please click here to check NEWAY WATERDROP A900.
In short, Type-C interface is an industry trend, which relies on its powerful transmission speed, charging speed and expansion capabilities. It is believed that Type-C will become the overlord of mobile phone interface in the coming years.