WeChat VS WhatsAPP: What is the Defference?
By Carrie Tsai, Last Updated: July 10, 2019
Many people may be familiar with WhatsApp, but if in China, you will more or less know something about WeChat, chinese version of WhatsApp. This article will provide the differences between them.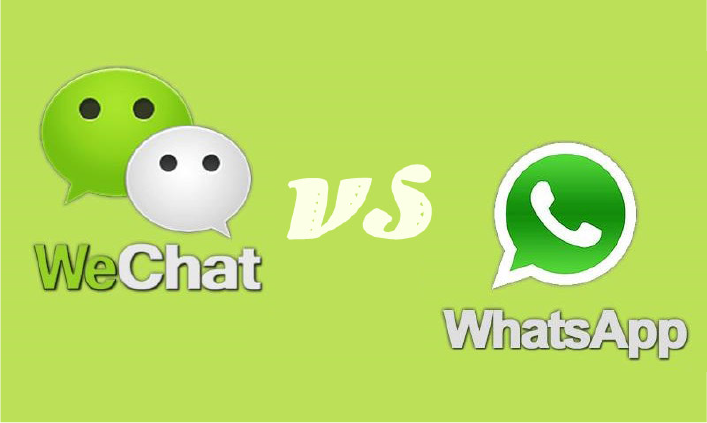 Different Functions
The biggest difference lies in their features.
Basically, the function of WhatsApp is message delivery including photos, wideos, files and voice messages even making calls via internet connection, which is the same as WeChat and in that way you do not have to pay for texting fees.
It can be used on many platforms from Android, iPhone to MAC and Windows PCs. Since 2017, when WhatsApp rolled out some fresh features, now the app have another function, allowing users to update their "status" with pictures, videos or GIFs. Moreover, users can reply to their friends' statuses by swiping up.
On the other hand, Wechat's function may be far beyond that of WhatsApp because it is platform connecting to almost everything. It has added multiple features that other apps don't have such as car-hailing, electronic payments, booking movie tickets and paying utility bill, unlocking shared bicycles, playing games and reading news and articles.
In other words, Wechat has anything that modern people needs. In China, the majority of people can not live without WeChat because it can almost help them do everything.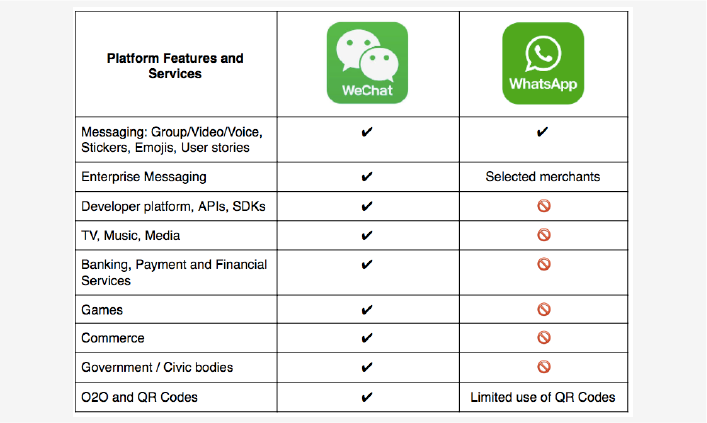 The most innovative feature in WeChat maybe its official account, subscriptions and menu, which allow some companies and individuals to post news and articles. In the official account's menu, users can be navigated to the third-party websites, on which they can be provided with particular services.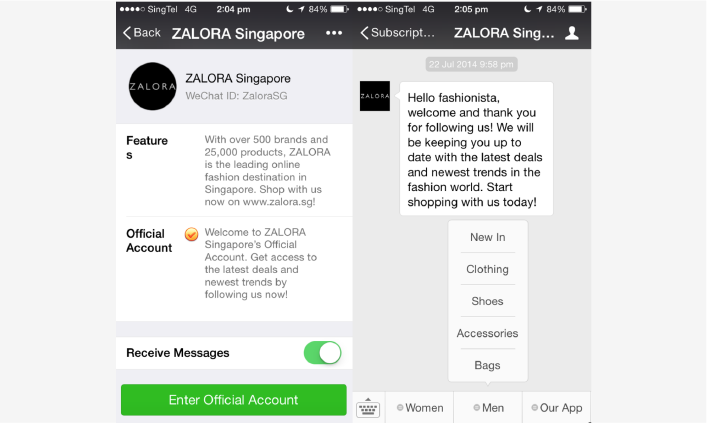 Different Service Fee
It seems that both apps can receive and send messages and files, videos and pictures for free. But as for WhatsApp, it requires users to pay for the service in the first year using the app, which charges for $0.99 per year. For iOS users, they don't need to pay for the next year since they have to pay in advance for downloading and using the app.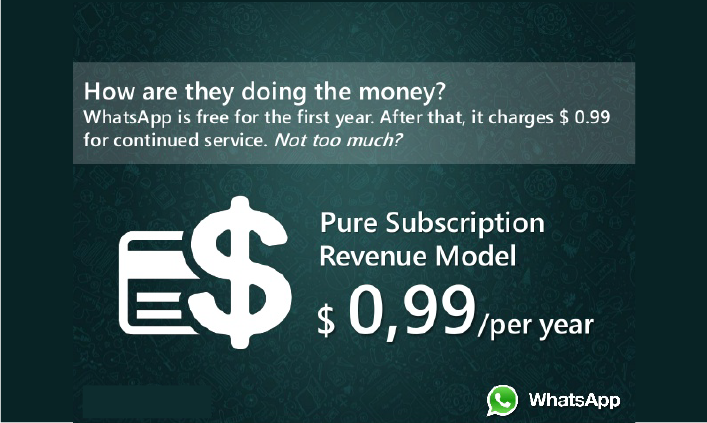 For WeChat, however, is free in the true sense. Besides the free texting and file-sending, WeChat also provide free video and voice calls, which really save lots of money for users.
Different Safety Factor
The biggest difference lies in their features.
It is obvious that WeChat security is better in adding new contacts compared with its counterparts because it requires users to using Add Contact to ask the other party for the response of request and they can not send a message to others unless they get the approval.
WhatsApp seems less secure than WeChat. In fact, users can send messages to other friends in his or her contact lists without their approval as long as the receiving party also have installed the app. All of these makes its safety factor lower than that of WeChat.
WeChat users can widen their network by Drift Bottle and Look Around. For Chinese, it may be a good chance to make more new friends. Nonetheless, habits vary in different countries, some foreigners may find such functions unacceptable because their privacy will be infringed in that way. So WhatsApp pays more attention to privacy protection.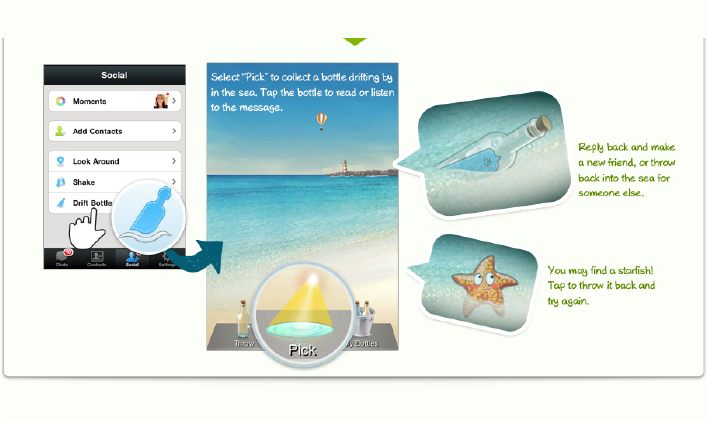 Different Users Numbers and Regions
Wechat enjoys popularity in China and some other overseas country but its main base remains China with its users climbing to one billion and has had further growth in the past year.
On the other hand, WhatsApp has wider popularity with its users spreading across the global, whose number has reached to 1.5 billion in almost 200 nations.
According to a research, nearly 60% of users checks WhatsApp several times a day and its active users number is more than 4.5 billion . It has successfully rank ahead among the most popular messaging apps for nearly 10 years.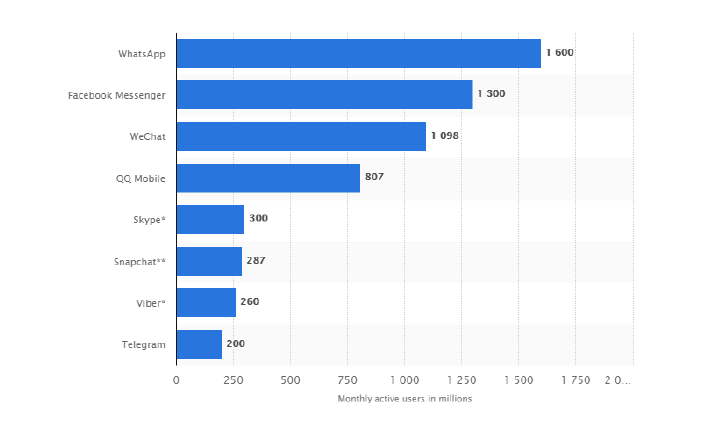 You may ask: does WeChat work in China? Well, Given that you should get access to VPN in order to use WhatsApp, most Chinese choose Wechat instead of WhatsApp even though the global influence the latter own.
Despite the wide acceptance of WhatsApp, if go to app store and search for WeChat reviews, you will find that most foreigners think more highly of WeChat than WhatsApp. Many foreigners use Wechat for easier communication with Chinese but they will soon be impressed by its wide and strong functions.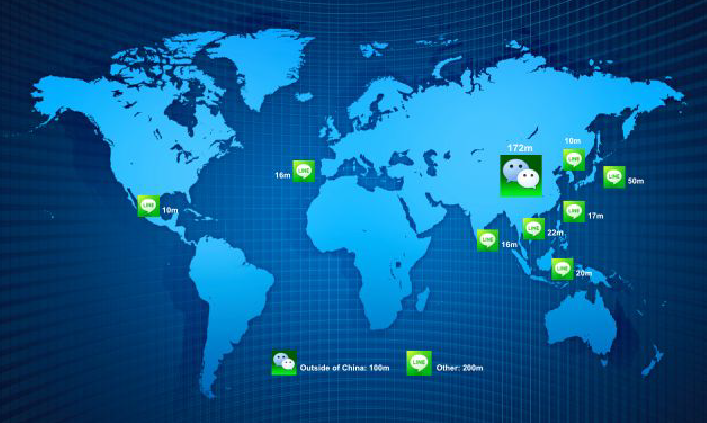 Conclusion
With similar icons and interface, and more importantly, similar functions as communication tools, WeChat and WhatsApp are almost on a par. However, WhatsApp may boast its simpleness, but when it comes to convenience, WeChat is prefered.
In the future, WhatsApp China version may not be possible, while as the world goes increasingly cashless and with the spurt of progress of development in China, WeChat may see a brighter future across the global and bring a wider range of people with convenience and enjoyment.