How to Use GPS Tracking Device on Your Smartphone
By Carrie Tsai, Last Updated: September 02, 2019
In our smartphone, we may notice that Apple has "Find my iPhone" and Google owns "Find my Device", which may be ignored and closed by many people since they simply reckon it as a positioning function.
In fact, this function plays an important role in our daily life. It is not just for locating your phone, but to retrieve your relative devices when they are lost or stolen.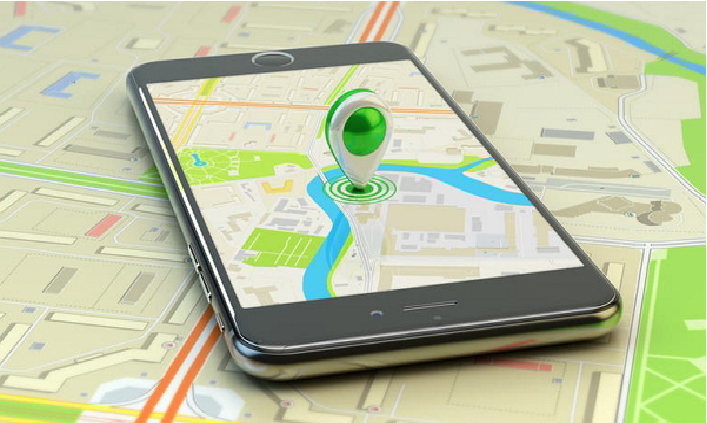 How to track a phone
When we happen to lose our iPhone or just forget where we left it, then "Find my iPhone" will play a role. When we have it activated, the lost device can be located through the app or iCloud webpage.
In addition, you can send information and ringing to the device, even have the data erased. If you do not activate that function, someone can take forcible possession of your phone by flashing the device through iTunes.
So here, we will introduce you several methods of turning your mobile phone into tracking device.
For iPhone
If you have signed up for an Apple ID, then you can track your device by any browsers or iPad. But first you need to turn on the location tracking service. In most cases, this service is turned on by default.
Step1, Navigate to the settings and click on "Apple ID Account Name", then you will find iCloud and then input the Apple ID and password.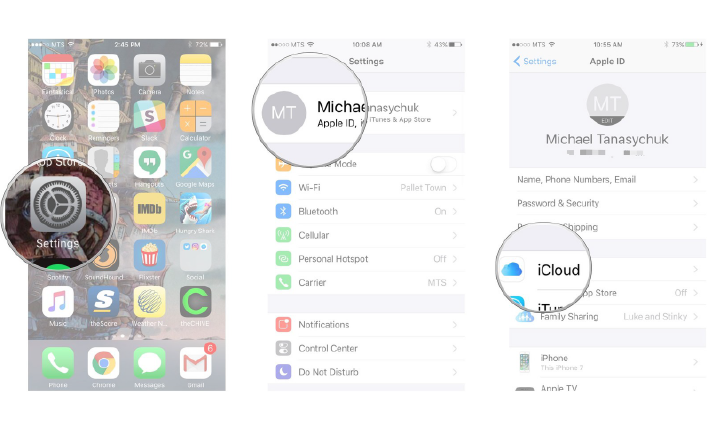 Step2, Turn on "Find my iPhone" and "Send Last Location" features.
Step3, Choose your iPhone. At the top of the page of "Find my iPhone", there will be a link to "All Devices", click on the link and select the device you want to track. And the last location will appear in the center of the map. If the phone is turned off or powered off, the map will show where the phone was last logged in.
Step4, Choose what action you want to take.
For Android
Android phones also has a built-in function to help track device. Here we will take Huawei for an example.
Step1, Navigate to the settings and then find "Security&Privacy" (if you can not find it, then go to advanced settings).
Step2, Tap Security and scroll down to find Device Administration, when you clicking on it, you will notice there is a choice of "Find my Device", after activating it, you are allowed to lock or erase the lost device.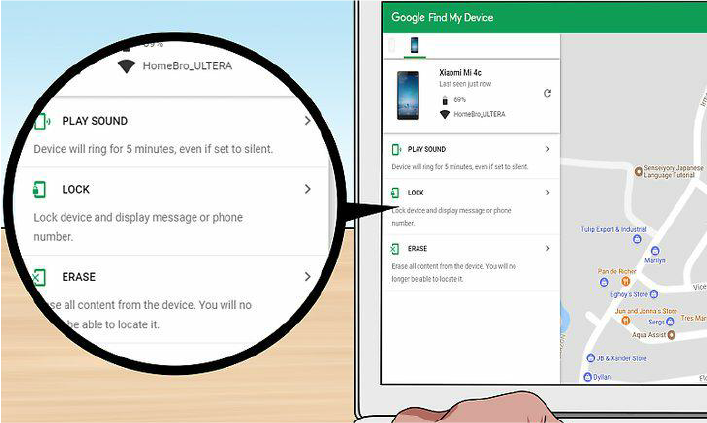 You can also use other Huawei devices to open "Find My Phone" app or any browser to go to the Huawei cloud space official website to take actions such as locating, ringing and eliminating data.
A third-party programme for tracking your phone
Step1, Open the Android Device Manager, which can be downloaded on another Android device or accessed via a web browser.
Step2, Log in. You will be asked to sign in to your Google account. Please note that you should log in with the account that is bound to the missing device.
Step3, Once logged in, it will try to locate the device and the last known location will appear in the center of the map. A small window will pop up in the upper left corner, showing the details of the device.
Step4, Choose the action you want to take. Please think twice before taking any action since you can not have it canceled.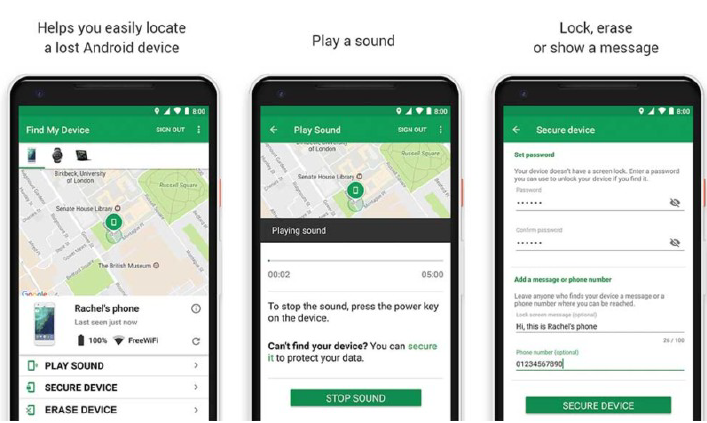 How to track phone of someone else
You may install a third-party tracking program on the phone you want to track. The popular program includes GPS Tracking Pro (Android) and GPS Tracker (iOS). Some GPS tracking app can be disguised as other programs such as Android GPS Tracker Hidden.
If you are going to install such hidden program on iPhone, you have to jailbreak. After that you can install iKeyMonitor, iLostFinder and other anti-theft plug-ins.
You can only track other devices either by install the program or gain consent from the people you want to track. In most countries, it is illegal to track a phone without permission.
For families, they can have the device of family members located via telecommunications company by signing a family package plan. This is especially useful when you want to ensure kids' safety.
The tracking function is double-edged sword. Some people hold the idea that it will increase the power consumption burden when opening GPS for a long period of time. And there is also a time when "Find My Device" was taken advantage by hackers and some users mobile phone was locked.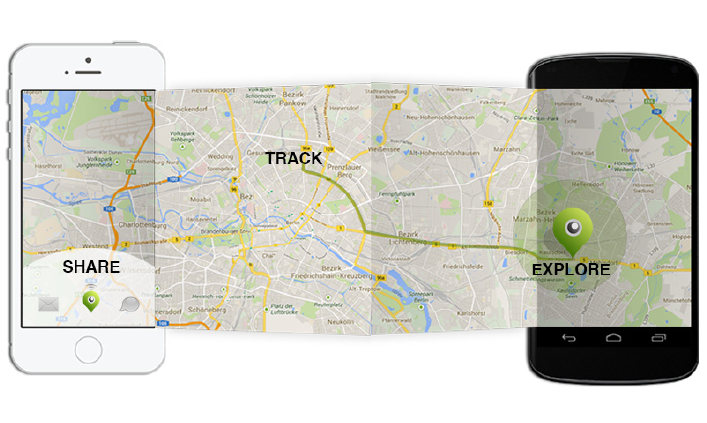 Ever received a call or phone number you'd like to track? It's possible. Especially in a world filled with unwanted spam calls and unfamiliar numbers – how to track the resource of this phone number?
If you posed the same question, maybe you can click How to Track a Phone: The Definitive Guide where to get help now.
But this feature also help lots of people to find the missing device.In fact, this feature was born for security, with the development of technology, this function has evolved from a location program to locking data, preventing non-operators from flashing the phone. If you can treat it reasonably, the potential threat will be reduced to a large extent.