7 Powerful Millet MIUI 11 Hidden Features You Might Not Know About
By Carrie Tsai, Last Updated: February 28, 2020
Recently, one of the most interesting innovations regarding smartphone OS technology must be the MIUI 11. It's a new third-party operating system released by Xiaomi for Millet mobile devices in order to adapt to the new smartphones generation and the new 5G mobile technology. Since its launching, this latest OS has been brought to a plethora of Xiaomi and Redmi devices for update. Impressively, these devices also include the older ones like Redmi 4 and Redmi Note 4.
Since more and more Millet smartphones have been able to update to the latest MIUI 11, a great number of new features of it are explored. Nevertheless, there are still some powerful features of MIUI 11 that are rarely known and hard to discover, especially those which are deeply concealed under layers of settings. If your device is eligible for MIUI 11, you must want to know about these features for better use. This article here is going to introduce a list of powerful MIUI hidden features you probably never knew about. Just go ahead.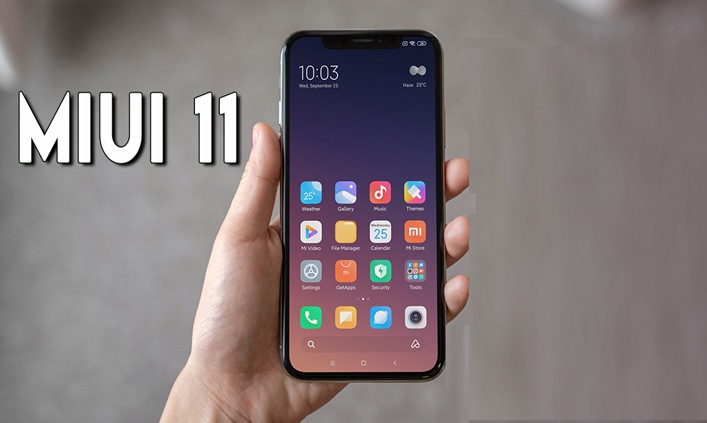 Ultra Battery Saver Mode
Besides the normal battery saver feature, MIUI 11 is offering another battery mode for your Millet device called Ultra Battery Saver which is often overlooked. This saver mode, as the name indicates, is to prolong the using time of your phone by maximally reducing power consumption. It does so by performing useful battery-saving approaches such as limiting access to apps, disabling background activities, restricting resource-intensive cores as well as ceasing power-consuming processes like Always-On Display. Only the basic phone functions are proceeding like messaging, calling and internet connectivity.
It's claimed that as the Ultra Battery Saver is turned on, you can still find your phone keep going on all day without charging if you have only 5% battery power remained. Needlessly to say, this MIUI 11 feature is very powerful when you want to save your battery furthest. You can find this mode on the Security app.
Operation:
Step 1: Go to the Security app. On the main screen, click on "Utilities" at bottom right.
Step 2: On the Utilities interface, tap "Ultra Battery Saver" on the Battery option.
Step 3: Then choose "Ultra Battery Saver" to turn on or turn off the mode.
Force Dark Mode
There is another power-saving mode MIUI 11 offers to your Xiaomi phone which you may have missed. This hidden MIUI 11 feature is Dark Mode which is to switch the wallpaper of your phone to pitch black and to turn off all the animations. Forcing Dark mode is also practical since it is propitious towards battery saving. The Dark Mode also enables you to schedule when to turn on and when to turn off it at your will.
Operation:
The operation is very simple. All you need to do is just to go to Settings> display> dark mode enable. Then you can adjust and even schedule the dark mode based on your own needs for your Xiaomi Millet smartphone.
Note: To force any app to Dark Mode, your Millet device must be eligible for MIUI 11 based on Android 10.
Mi Share
Another powerful but hidden feature that MIUI 11 brings to your phone is Mi Share. It allows you to easily and quickly share images or files across smartphones. Mi Share can be regarded as an alternative of AirDrop on Android by which you're able to share files to other nearby Mi phones and other compatible Android devices within seconds. So far, under MIUI 11, Xiaomi Millet phones can share files to its partners Oppo, Realme and Vivo. Amazingly, Mi Share has fast transfer rate and stable connection, which makes it the useful and efficient MIUI 11 feature.
Operation:
Step 1: Go to Settings>Connection & Sharing.
Step 2: On the Connection & Sharing page, tap "Mi Share".
Step 3: Turn on "Mi Share" option. On the page, you can also choose "Turn on Mi Share automatically" to make your Millet phone open Mi Share automatically when the Wi-Fi or Bluetooth are turned back on.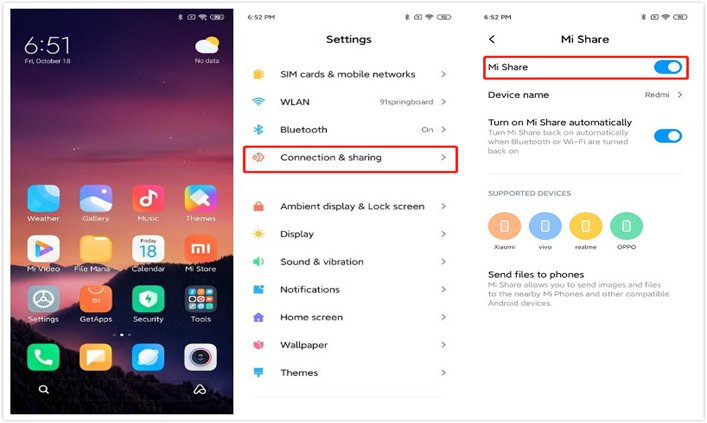 APKs Sharing from Homescreen
In terms of apps sharing, prior to the emergence of the MIUI 11, Xiaomi users have to share apps to others by using a third-party app. But now, MIUI 11 update brings a new practical and powerful app-sharing approach which is rarely known - Sharing APKs from the home screen. With this sharing approach, you're able to share the apps to others quickly and conveniently. This can be done by just a simple tap.
Operation:
Step 1: On the home screen, long press the selected app you want to share.
Step 2: Click on "Share" (For the first time, accept the Disclaimer).
Step 3: Send the APK via the most suitable vehicle. (Xiaomi Share, Google Drive, Bluetooth, etc.)
Tasks Toolbar for Adding Tasks in Notes
With the MIUI 11 update, your Millet phone is powered with another useful feature named Tasks Toolbar. It is a small translucent bar on the left side of your phone's display. By simply sliding it, you're able to quickly enter the Notes app and add tasks such as to-do list for more productive work and life planning and managing. Amazingly, this tasks toolbar is not only shown on the home screen but also available on all the apps on your Xiaomi phone. With a simple left-slide, this MIUI 11 feature allows you to make to-do lists on your phone with both convenience and productivity.
Note: To make the toolbar appear on the screen of your phone, you need to toggle it in the settings of the Notes app.
Operation:
Step 1: Open the Notes app.
Step 2: Then tap on the three dots option at the top right corner to select "Use task toolbox". After that, you can see a translucent toolbar on the left side of your phone's display which enables you to enter the tasks in the Notes app.
Step 3: To make your to-do list, just swipe the toolbar right to quickly enter the tasks in Notes and make editing.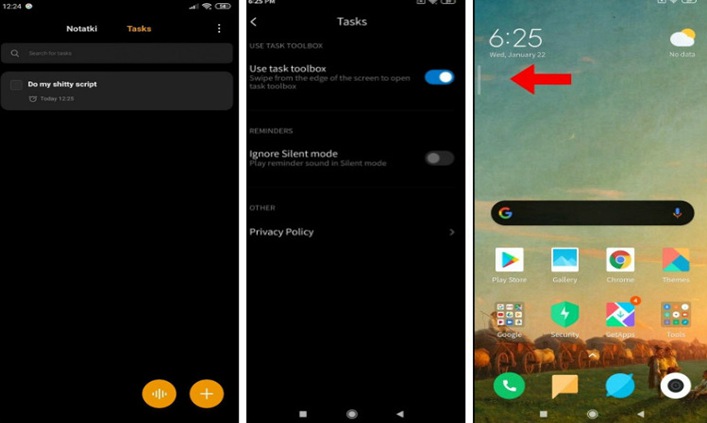 Indicate Notifications Details After Face Unlocking
One of the most practical features of iPhone making it popular among iPhone users is the capability to show notification details after face unlock. Surprisingly, with the MIUI 11 update, this feature is now available in the Xiaomi and Redmi devices although it is nearly unknown by users. This MIUI 11 hidden feature allows notifications to show details of content on the lock screen after your face is verified. Of course, it's available only after you enable Face Unlock as well as Lock Screen following a face verification.
Operation:
Step 1: Go to Settings>Passwords and Security>Face Unlock.
Step 2: Swipe up "Stay on lock screen after unlocking".
Step 3: Toggle "Show notification details after verifying face data".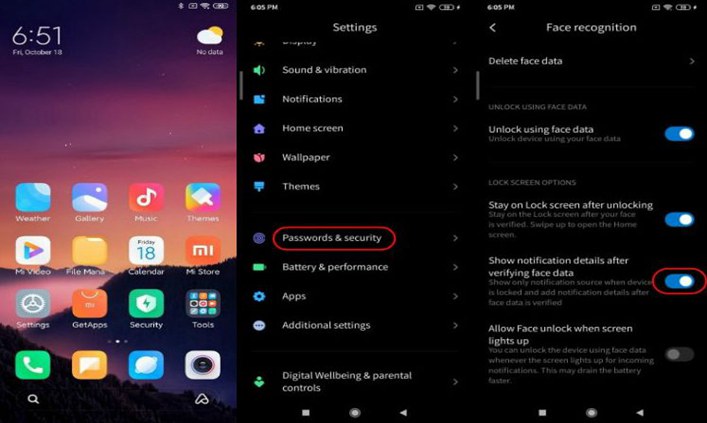 Live Video Wallpapers
MIUI 11 also brings another new but hidden feature - Live Video Wallpapers. This feature enables you to set a live video as both your home and lock screen wallpaper. What makes it unique is its personalized setting which allows you to set personalized videos as live wallpapers as you like. Also, you're able to enable the sound effect for your video wallpaper. This feature seems hard to be discovered but is actually in the Gallery app. Go to the Gallery app and then you can set your dynamic video wallpaper for your preference.
Operation:
Step 1: Go to the Gallery app. Then select the video.
Step 2: In the next page, click on the three-dot option at the bottom right corner. Then Tap on "Set video wallpaper".
Step 3: On the new interface, tap on the sound menu at the upper right corner to select the sound effect. You can choose a muted effect or a sound version.
Step 4: Then tap "Apply" to apply the edited live video wallpaper to your phone's screen. You're able to use the wallpaper on the home screen or the lock screen or both.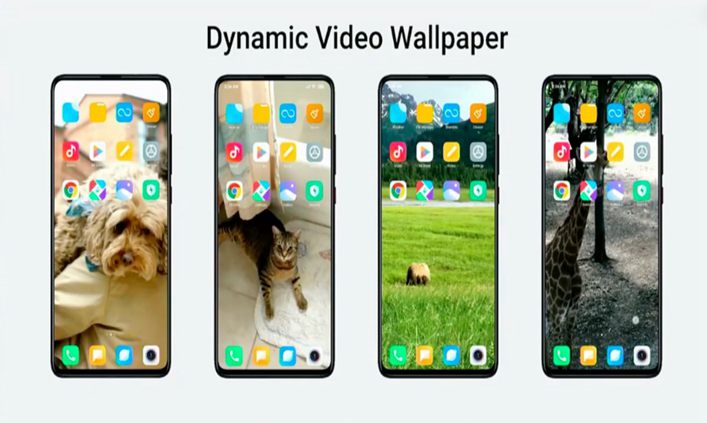 Enjoy All the Powerful MIUI Hidden Features
In short, the above is the in-depth exploration of the new and powerful hidden features of the latest MIUI 11. These hidden features weren't probably known by you before but they shouldn't be missed since they are useful. If you have your Xiaomi device eligible for MIUI 11, now you must be excited about the interesting MIUI 11. Don't wait. Just update this MIUI 11 OS on your Xiaomi device and enjoy all the hidden features it can bring to you. Hope you enjoy the article!